Elijah Wood Visited A Random 'Animal Crossing' Island to Sell Turnips
Animal Crossing: New Horizons is bringing everyone together during social distancing, and it reached its peak community moment when actor Elijah Wood visited a Twitter users' island to sell turnips. The exchange was documented by Jessa, twitter username @directedbyrian, on Thursday.
The user claimed Wood reached out to her on Twitter Thursday after she claimed that her Nook's Cranny turnip prices were 599 bells. This attracted a handful of online friends, including Wood.
For those who don't understand the process, Animal Crossing users can buy turnips each Sunday for the potential of selling them for giant profits later in the week. Not every island has monumental profits available, so an entire internet community began to welcome digital travelers to sell during peak markets. This has seemingly led to some unusual—and—welcomed online friendships.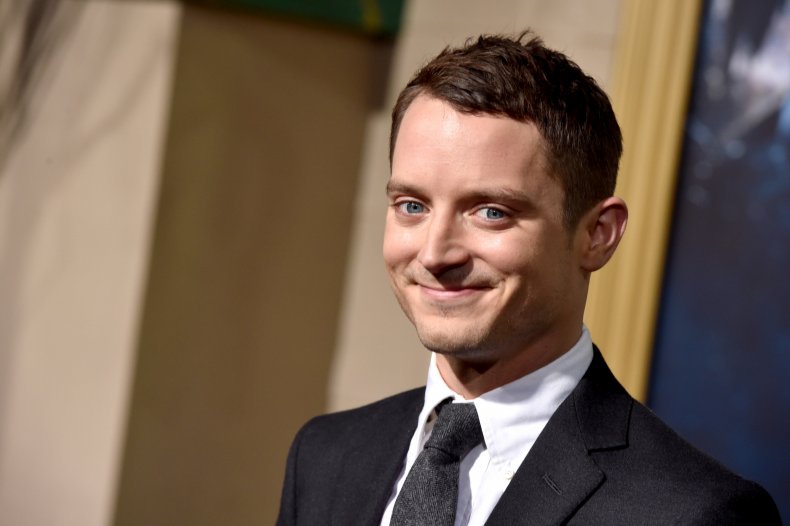 Jessa shared screengrabs of Wood visiting her island, and he seemed incredibly polite. One photo shows the Lord of the Rings star remark that her island is beautiful.
He even showed politeness in his search for new fruits. Instead of ransacking Jessa's island like a rude traveler, she screenshotted Wood asking to pick some fruit from her trees. She commented on the kindness to Newsweek.
"I was so shook to see him in my dm requests," she said over Twitter. "He was very kind and asked for permission to take my fruit which is the nicest thing a stranger on your island could possibly do. He seems like a very down to earth guy and I have a lot of respect for him for being so kind and wholesome during such chaotic times."
It seemed like they formed a beautiful friendship.
Wood didn't tweet about the encounter himself but acknowledged the visit by liking all of Jessa's tweets that showed screengrabs from the turnip road trip.
Turnip sales are just one aspect of Animal Crossing: New Horizons, which was released for Nintendo Switch in March. The video game allows players to craft their own deserted island, basically from scratch. As time in the game goes on—entirely at each user's pace—villagers move in and the general island economy grows to welcome more commercialized structures and layouts.
What players seem to love most about the game is how it allows a moment of relaxation and escape. While it can be played with friends, as seen Jessa's Thursday turnip party, it can also be a personal escape from the stresses of the world during Covid-19.
If you're playing Animal Crossing, you can rest assured you're probably helping your mental health. Newsweek spoke with experts about the positive effects of the game. You can read it here.
This article was updated to add a comment from Jessa.