Eliminated 'Bachelor' Contestant Says She Spent $2,000 on Clothes for Show in Viral Video
Season 26 of The Bachelor returned earlier this month with 31 women arriving at the Bachelor mansion looking for love with this year's bachelor himself, Clayton Echard.
One of these women was Daria Rose, a Harvard graduate and current student at Yale Law School. The 24-year-old was eliminated in the first episode but surely made an impression with viewers as her name trended on Twitter during the January 3 premiere.
Over the weekend, Rose posted a video to TikTok which has now been viewed over 800,000 times discussing how much money she spent on dresses for the show.
She explained that contestants on The Bachelor have to pay for their own dresses, hair and makeup.
Though the bachelor or bachelorette on each season of the franchise works with a stylist, contestants are responsible for their own clothes.
Cosmopolitan reported in October that Bachelorette Jillian Harris, from season 5 of The Bachelor, said she took out a second mortgage on her house to buy $8,000 worth of outfits when she was a contestant.
For the finale episode, Men's Health reported that ABC does pay for the dresses for the two finalists.
The magazine reported that unlike some other reality shows, the Bachelor and Bachelorette franchises do not pay their contestants at all but those chosen to be the bachelor or bachelorette do bring home a check of about $100,000.
In Rose's viral video, she takes her followers through all of the outfits she purchased in preparation for her appearance on the show—which could have been for up to two months had she not been eliminated.
The first dress, which she wore on TV for her night-one entrance, is a blue dress she purchased from Lord and Taylor for $198.
In all, Rose showed seven ensembles she purchased ranging from $198 to $420 per outfit equalling a total of $2,238.
"If anyone needs to borrow a dress, let me know," she said in the video.
In the comment section of the video, Rose shared that contestants sometimes end up sharing and swapping dresses toward the end of the season.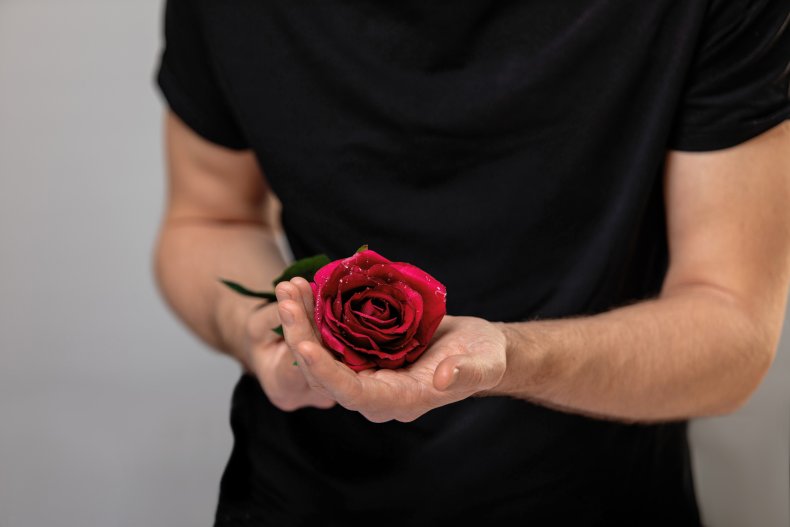 In an Instagram post, Rose shared some of the tweets shared online during the season 26 premiere when her name began trending on Twitter.
"Daria got accepted into every single Ivy League school, graduated from Harvard, and is literally in the middle of her third year at Yale Law School...Daris is over qualified for the position," one tweet read.
In the caption to the post, Rose shared what a producer asked her during her exit interview on the show.
"[M]y producer asked me 'what's next?'" And I replied, 'f**king graduate.' And that's exactly what I plan to do."
Newsweek contacted Daria Rose for comment.