WWE Elimination Chamber 2019 Predictions: Who Wins on Sunday
The WWE Universe is ready for Elimination Chamber, the next pay-per-view in the promotion's year as fans get closer to WrestleMania 35 in April.
Elimination Chamber has seven confirmed matches and there is potential for title changes and shifts to the WrestleMania picture by the end of the night. But, if you were to believe our crew of wrestling marks, this card seems rather predictable.
We're on the road to WrestleMania and here's the official NewsGeek predictions for this Sunday's Elimination Chamber.
If you'd like to get the Elimination Chamber predictions in video form, check out NewsGeek's Facebook page.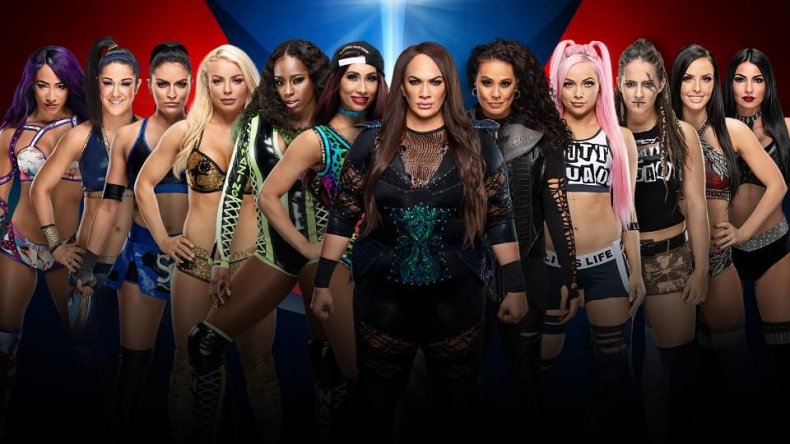 BAYLEY/SASHA BANKS VS SONYA DEVILLE/MANDY ROSE VS NAOMI/CARMELLA VS NIA JAX/TAMINA VS LIV MORGAN/SARA LOGAN VS THE IICONICS - ELIMINATION CHAMBER WOMEN'S TAG TEAM CHAMPIONSHIP MATCH
WWE is ready to crown the "first" women's tag team champions at Elimination Chamber and there are six teams who can potentially win.
Rocco is going with his heart and is picking The IIconics to pick up the victory, while Bob feels a heel needs to win so Sasha and Bayley can chase them along the road to WrestleMania. He believes Mandy and Sonya are legitimate contenders, while Phil and Mo feel the heel team to come out of this match on top will be Nia Jax and Tamina.
Bob - Mandy/Sonya
Phil - Nia/Tamina
Rocco - IIconics
Mo - Nia/Tamina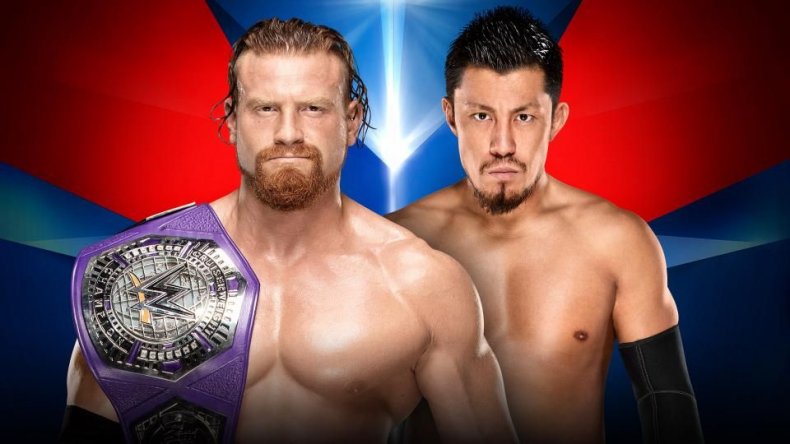 BUDDY MURPHY (c) VS AKIRA TOZAWA - CRUISERWEIGHT CHAMPIONSHIP MATCH
What's probably going to be relegated to the pre-show, the Cruiserweight Championship match between Buddy Murphy and Akira Tozawa should be very entertaining. But the crew is confident that Murphy is holding onto that title until 'Mania.
Bob - Murphy
Phil - Murphy
Rocco - Murphy
Mo - Murphy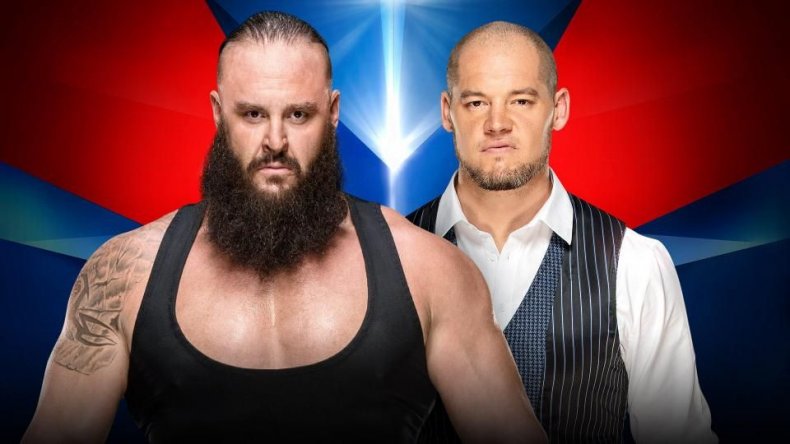 BRAUN STROWMAN VS BARON CORBIN - NO DISQUALIFICATION MATCH
A last second change to the stipulation hasn't swayed the group's pick that Braun Strowman will find a way to defeat Baron Corbin and, likely, Drew McIntyre. We just hope this match doesn't go too long.
Bob - Strowman
Phil - Strowman
Rocco - Strowman
Mo - Strowman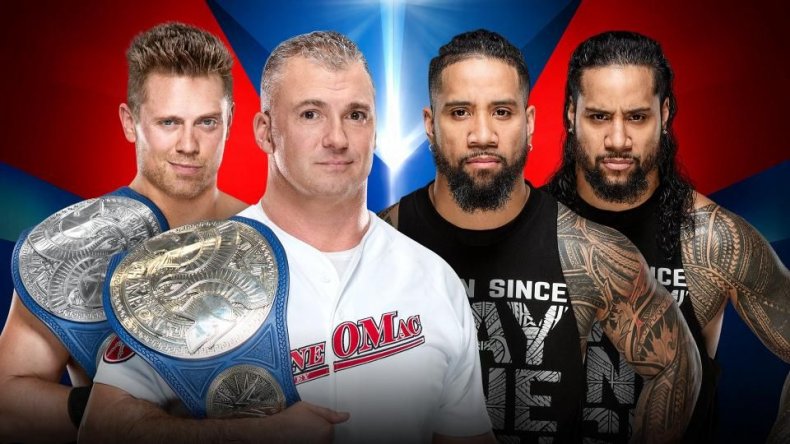 SHANE MCMAHON/THE MIZ (c) VS THE USOS - SMACKDOWN TAG TEAM CHAMPIONSHIP MATCH
On paper, The Usos should wipe the floor with Shane McMahon and The Miz and capture those SmackDown Tag Team belts but Rocco is going with his heart again and taking the brothers Uce.
McMiz just won those belts and having them hold those titles until 'Mania gives Shane his annual WrestleMania match without it being a singles bout.
Bob - McMiz
Phil - McMiz
Rocco - Usos
Mo - McMiz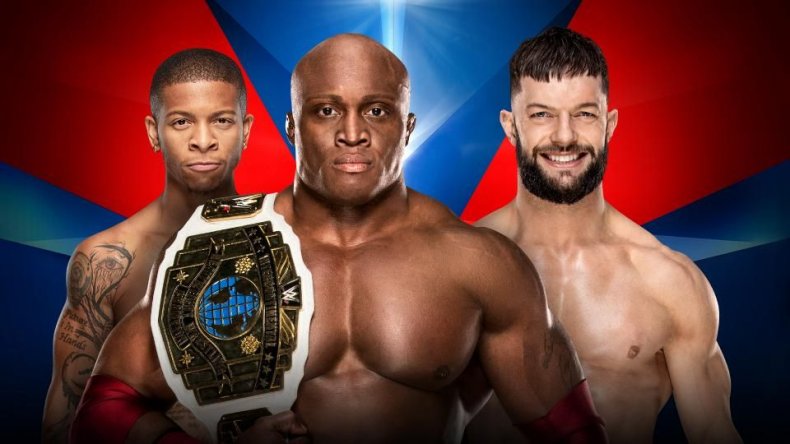 BOBBY LASHLEY (c) AND LIO RUSH VS FINN BALOR - INTERCONTINENTAL CHAMPIONSHIP HANDICAP MATCH
There's a lot that can happen in this Intercontinental Championship match and that reflects our picks.
Bob and Phil feel Lashley will somehow retain his title, while Rocco and Mo believe it's Finn's time to take the belt. With Lio Rush in the match, Lashley could drop the championship without taking a pin which is something Mo and Rocco hope happens.
Finn getting his much-deserved win at 'Mania seems like something the WWE is keen on doing, and sacrificing Lashley's reign so soon wouldn't help him.
Bob - Lashley
Phil - Lashley
Rocco - Balor
Mo - Balor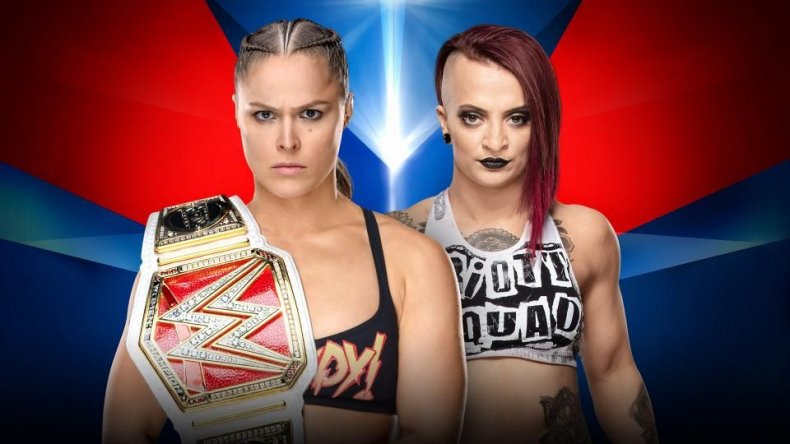 RONDA ROUSEY (c) VS RUBY RIOTT - RAW WOMEN'S CHAMPIONSHIP MATCH
Let's get this out of the way. There's no way Ronda Rousey is dropping the RAW Women's Championship at Elimination Chamber when the 'Mania match is pretty much set in stone. Even with Charlotte watching the match from the sidelines, it won't change who will walk away with the title.
Bob - Ronda
Phil - Ronda
Rocco - Ronda
Mo - Ronda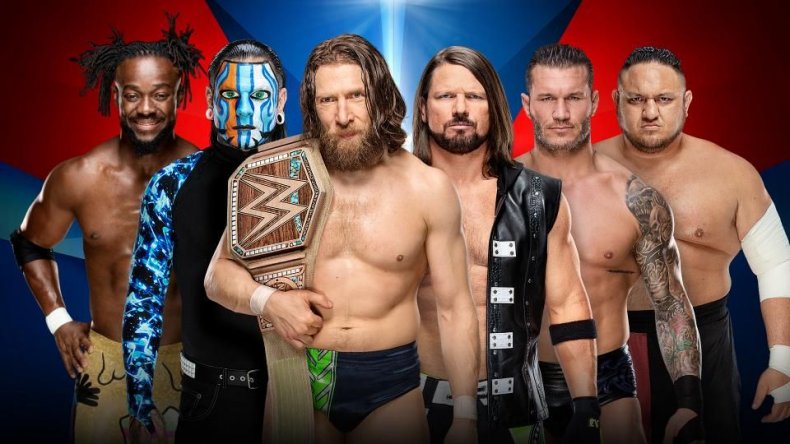 DANIEL BRYAN (c) VS JEFF HARDY VS KOFI KINGSTON VS RANDY ORTON VS SAMOA JOE VS AJ STYLES - ELIMINATION CHAMBER WWE CHAMPIONSHIP MATCH
Another predictable finish, to these guys at least, as Daniel Bryan defends his WWE Championship against the best of SmackDown Live.
While it'd be fun to see the title go to someone new like Samoa Joe or Kofi Kingston, it's hard to believe that the "new" Daniel Bryan will drop his sweet new belt. He's holding onto that thing until WrestleMania.
Bob - D. Bry
Phil - D. Bry
Rocco - D. Bry
Mo - D. Bry
What do you think of our predictions? Which ones are we way off on? Let us know in the comments section below.
WWE Elimination Chamber 2019 Predictions: Who Wins on Sunday | Culture