NYPD: Eliot Spitzer Accused of Choking Woman in Plaza Hotel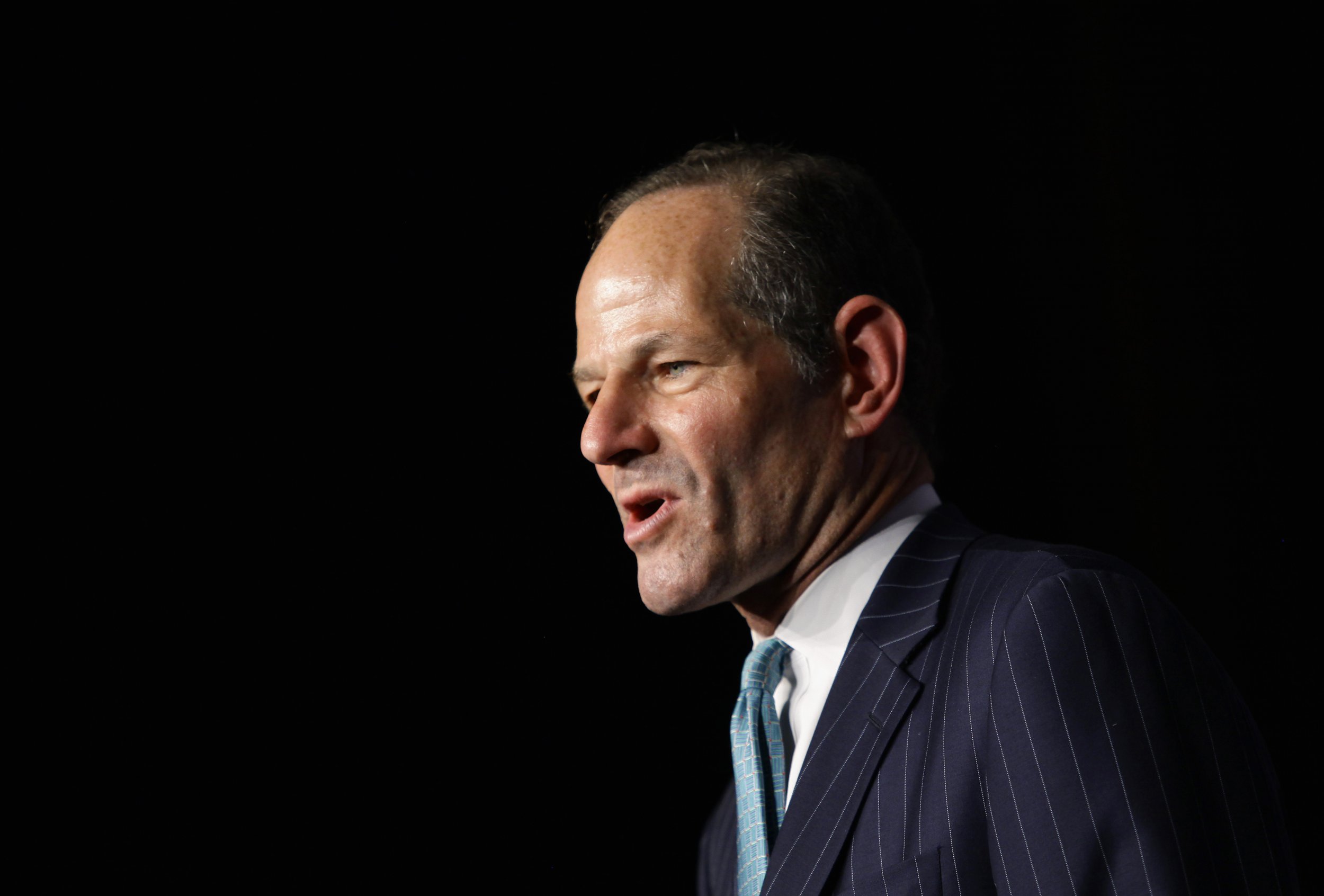 Police in New York are investigating whether former New York governor Eliot Spitzer, who resigned his position in the wake of a prostitution scandal in 2008, has any ties to a possible assault at a Manhattan hotel over the weekend after a woman accused him of choking her.
The New York Police Department said on Sunday that they are investigating Spitzer, 56, after a 25-year-old woman, who has not been named, told police that the disgraced former governor choked her inside a room in the Plaza Hotel, located steps away from Central Park, on Saturday night, two law enforcement sources told CNN.
"The victim has indicated that the subject is Eliot Spitzer," the NYPD said in a statement on Sunday. "Through an ongoing investigation, we are attempting to further establish the identity of the subject and the nature of the incident."
A spokeswoman for Spitzer denied the accusation, saying "there is no truth to the allegation." Spitzer has not been charged with a crime and hasn't been interviewed by police, according to law enforcement sources.
The woman told NYPD detectives that Spitzer is her boyfriend and said they got into a verbal dispute that became physical. According to sources, police arrived at the hotel on Saturday after receiving call regarding an emotionally disturbed person. The woman, who had self-inflicted cuts on her wrists, was taken to hospital, where Spitzer later showed up.
Police sources say the accuser has now returned home to Russia.
After leaving office in 2008 when his career was rocked by a prostitution scandal, Spitzer, who was known for taking on Wall Street while serving as New York State attorney general, attempted to mount a comeback by running for New York City comptroller in 2013. After that failed bid, he briefly co-hosted a political talk show on CNN.