Elite Brooklyn Private School Students Filmed in Blackface Imitating Monkeys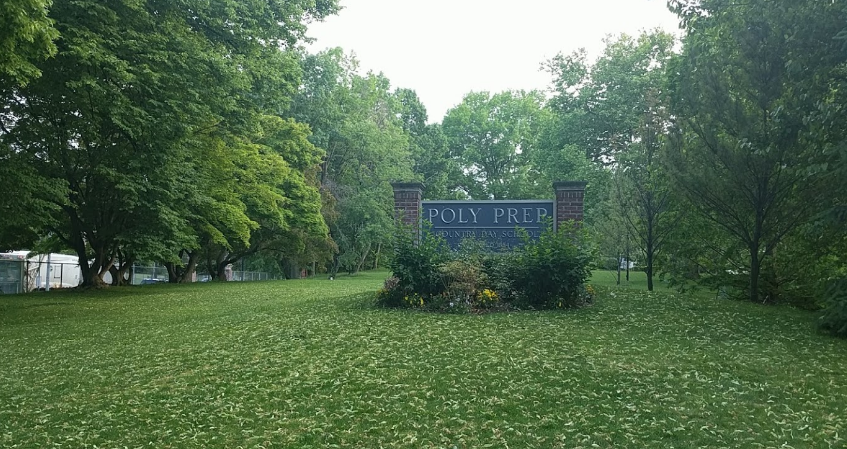 Two white students from a world-famous elite private school in Brooklyn have come under fire over an allegedly racist video that showed them jumping around like monkeys in blackface.
Although the video, obtained by New York Daily News, has been circulating around Poly Prep Country Day School in Dyker Heights for days, no disciplinary action has yet been taken against the students involved, according to other concerned students enrolled in the institution.
In the clip, two white female students can be seen jumping around, laughing and imitating monkeys in blackface, while a third filmed their offensive antics. The three girls were 12-years old when the video — which was released without their permission or knowledge — was taken at a sleepover two years ago. One of the students transferred to another school in September, while the other two remain at the institution.
One of the children's parents claimed that the girls weren't intentionally being offensive and that they were wearing dark shades of makeup, not blackface, while another parent said that school officials silenced their efforts to apologize and explain the situation. But, students and parents outraged by the video weren't convinced.
"If you smoke a Juul at school you can get kicked out but you can create a racist video and not get kicked out," a father of a black student told the Daily News. "A lot of black parents are saying they wish they never sent their kid there, because of serious institutional racism in college admissions and in discipline."
"It was hurtful," said Jeovanna deShong-Connor, a 17-year-old black senior student. "It was just one more in a string of events that made it so clear that our peers were not welcoming and that the administration did not care."
DeShong-Connor, the co-president of a students of color organization called Umoja, helped stage a huge walkout during an assembly honoring Martin Luther King Jr. at the school on Friday to protest the video. Umoja also wrote an open letter, published in the school's newspaper earlier that day, that set out a list of demands for Poly Prep staffers to meet, including an apology from the white girls in the video and a promise to hire more faculty of color.
"On January 11, 2019, members of our community were exposed to a video in which white female students were seen making monkey gestures and noises while wearing blackface," the letter read. "It is a racist video and we are offended. This is not an isolated incident."
In response, the school's head, Audrius Barzdukas, sent a letter to parents that evening promising to address the incident at an upcoming meeting with minority students.
"Some students and faculty shed tears," Barzdukas said. "The letter described an atmosphere of racial intolerance and prejudice and admonished the school's administration for not doing enough to prevent or respond to this atmosphere."
Barzdukas added: "We will not tolerate racism in our school. We will foster a culture where we seek to understand one another and to bridge cultures. I promise that we will do everything possible to make positive change going forward, and I invite you all to hold us accountable."
Poly Prep Country Day School's tuition exceeds $50,000 a year. The institution boasts famous alumni such as novelist R.M. Koster, former Knicks player Joakim Noah, former NFL player and coach Rich Kotite, radio host Angela Yee and John Bon Jovi's son.