Elite Iraqi Forces Recapture Mosul Airport From ISIS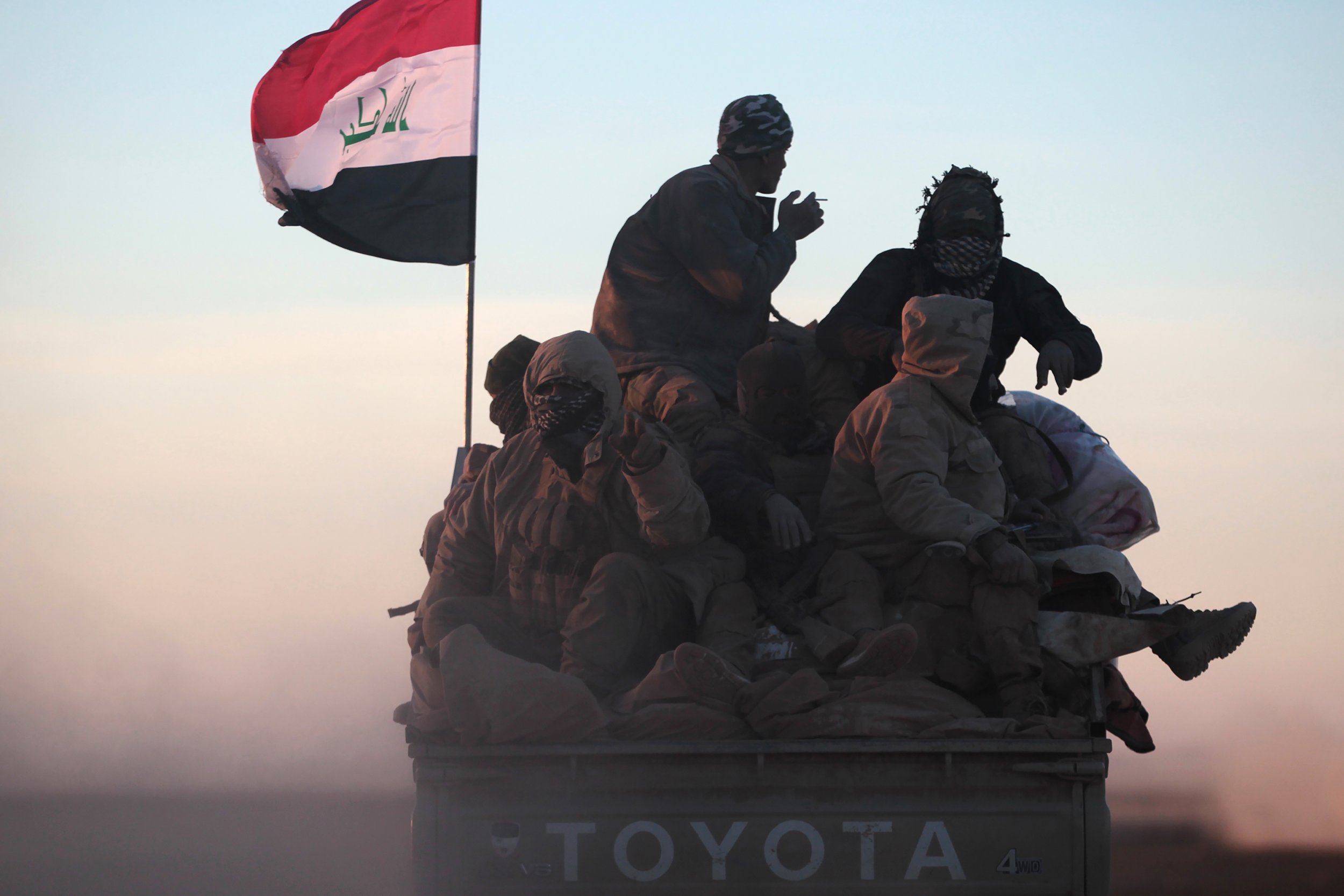 Updated | Elite Iraqi forces have recaptured the airport complex in the northern Iraqi city of Mosul that was held by the Islamic State militant group (ISIS), state television reported Thursday.
"The Rapid Response Forces and federal police are fully in control of the airport of Mosul," state television said.
The airport is no longer in use because of damage sustained at the hands of ISIS, but securing the compound represents a strategic victory for Iraqi forces in their bid to continue their advance into western Mosul.
It lies of the southern edge of Mosul, west of the Tigris River that splits the city. Seizing the airport offers Iraqi forces greater access to routes into Mosul from the South.
"We can confirm that the Mosul airport militarily has fallen and it's a matter of short time to fully control it," Counter-Terrorism Service (CTS) spokesman Sabah al-Numan told the BBC before the capture.
Read more: Iraqi Ground Offensive Aims to Eliminate ISIS From Mosul
In tandem with the operation on Mosul airport is an offensive on the al-Ghazlani military camp, which military officials said was to preoccupy ISIS on two fronts.
A coalition of thousands of Iraqi forces, backed by U.S. airpower, have launched a new operation to recapture western Mosul.
This area of the city is where Iraqi forces are expected to meet their toughest resistance. After four months of intense street-by-street combat against the jihadists, Iraqi soldiers have captured half of the city.
U.S. President Donald Trump's decision to ban Iraqis from entering America has strained the coalition effort with Baghdad and threatened to damage the battle to oust ISIS.
ISIS fighters overran the city in June 2014 in a lightning sweep across northern Iraq that caught both Baghdad and Washington off-guard. They have held control of the city since, imposing its brutal form of conservative Islamic law on the city's population of more than a million.