Elite Mexican Earthquake Rescue Team Develops Survival Device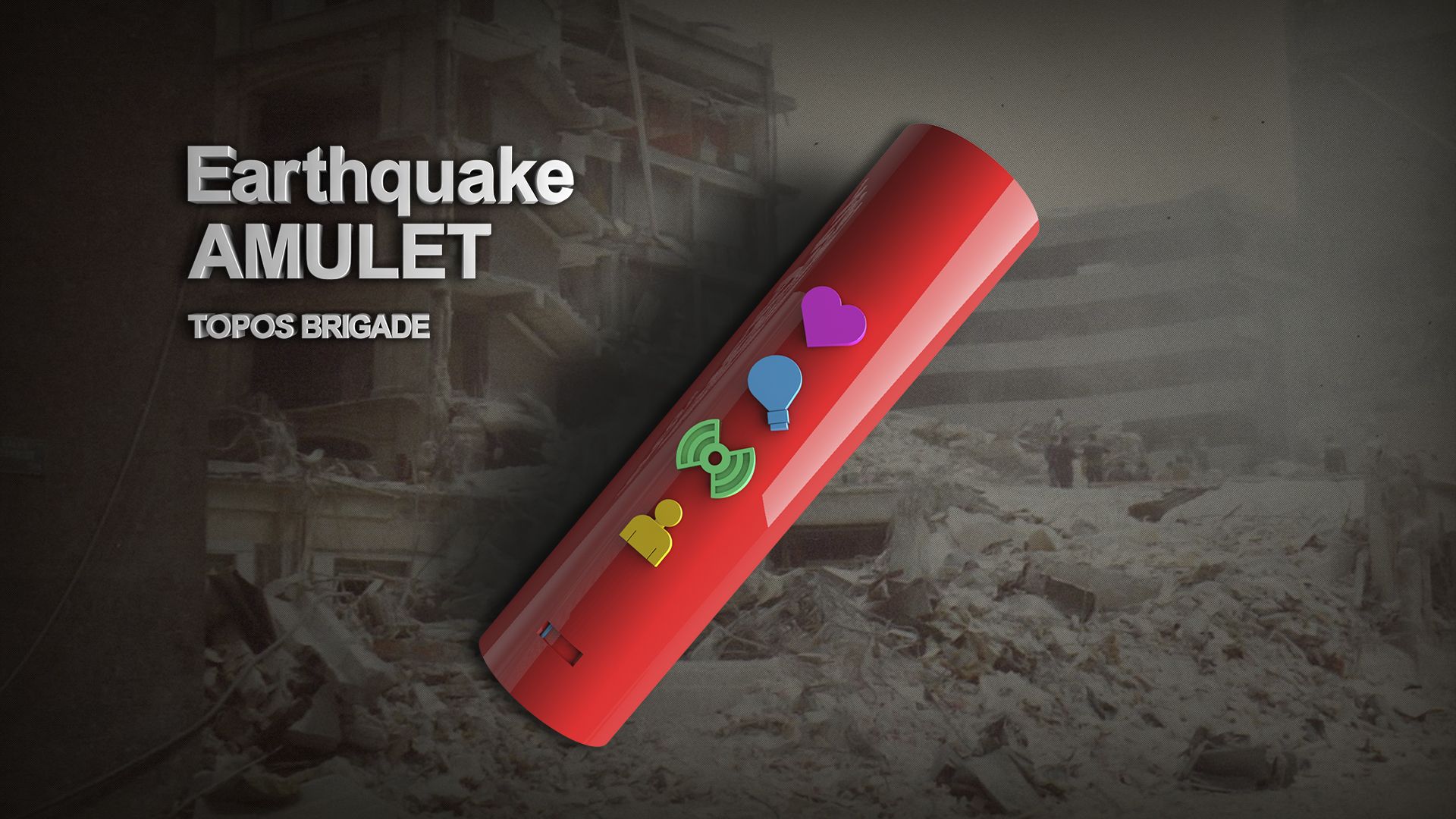 A group of earthquake experts in Mexico has developed a survival device that can both send out a person's geo-coordinates and play a message of encouragement to those buried under rubble.
The gadget comes at a pertinent time: A magnitude-7.2 earthquake shook central and southern Mexico last Friday morning, sending people running from buildings in fear. There have been at least 249 aftershocks since. Mexico, whose Pacific coast straddles the Cocos and North American tectonic plates, is highly prone to earthquakes. Residents of its capital, Mexico City, which was built on an ancient lake, are exceptionally sensitive to them.
In other parts of the region, recent temblors have kept people on alert. A string of earthquakes and strong aftershocks earlier this month in Nicaragua frightened some families into sleeping in the street or with the doors of their houses open.
The device, called the Topos Good-Luck Charm, was developed by the Topos de Tlatelolco, an elite rescue team that consists entirely of volunteers. Shortly after a magnitute-8.0 earthquake rocked Mexico on September 19, 1985, leveling entire swaths of the capital and killing as many as 10,000 people, a group of neighbors spontaneously organized a days-long rescue operation to fill in for an overwhelmed and underprepared government.
Right away, the group's members became known as topos, or moles, and their seemingly impossible rescues—in unstable and barely reachable places, some more than a week after the temblor struck—became legendary. They have since traveled to Indonesia, Haiti and Japan, among other countries, to partake in rescue efforts following natural disasters.
"They are like ambassadors representing Mexico in the world, in an informal way," said Emiliano Rodriguez Nuesch, a Topos volunteer and the digital director for Circus Marketing, the advertising agency behind the survival device.
The red, tubular device has four functions: a flashlight that, according to the topos, increases a person's survival time by a factor of five; a metallic plate that reflects sonar frequencies back to search and rescue teams; a text message that provides recipients with the victim's geo-coordinates; and a heart-shaped button that plays an encouraging message recorded by a survivor of the 1985 earthquake.
It also contains a rap song with instructions on what to do prior to and during an earthquake. Called "60 Seconds," for the amount of time between when the seismic alarm rings and when the ground in Mexico City starts shaking, the song is catchy, with a chorus of children repeating tips, including turning off the gas, water and lights at home.
"I don't text, I don't film and I don't joke," sings Akil Ammar, a local rapper and poet. "At school, I don't run, I don't scream, I don't push."
The members of Topos are calling for a donation of at least $75 for a device, whose parts are being produced in China, Argentina and Mexico. Sales will help fund training and future rescue trips abroad for volunteers.
Officially launched on Monday, the device is still largely unknown in Mexico, but it is beginning to develop a fan base on social media. "I need one of those good-luck charms!" wrote Fabian Luna on Twitter Tuesday.
Rodriguez Nuesch said the next challenge will be to make the technology available abroad. He is meeting with labs at Harvard and the Massachusetts Institute of Technology at the end of the week to discuss a potential collaboration.