'Elite' Season 2 Recap: Everything You Need to Know Before Watching Season 3
After Elite Season 2 focused on the disappearance of Samuel (played by Itzan Escamilla), Season 3 turns the Netflix show back into a murder mystery, with Polo (Álvara Rico) as the latest member of the cast to perish. After the last season, streaming now on Netflix, saw Polo arrested for and then cleared of a murder, plenty of people want him dead, but that is not the only notable plot line that is likely to move from Elite Season 2 to Season 3.
What happened to Elite Season 2?
After Elite Season 1 dealt with the murder of Marina (María Pedraza), eventually revealing that it was Polo who had killed her, Season 2 dealt with Samuel going missing. Though at some points it seemed as if Samuel too might have been murdered, it turned out that Samuel's disappearance was linked to the killing of Marina.
In Season 2, Carla (Ester Expósito) was in a throuple with Polo and Christian Miguel Herrán, both of whom know that Polo was behind the killing, and are trying to cover it up.
Samuel, therefore, develops a plan to try and get Polo convicted by forcing Carla into a confession. He starts to try and get close to her as part of this plot, but the pair end up developing feelings for each other.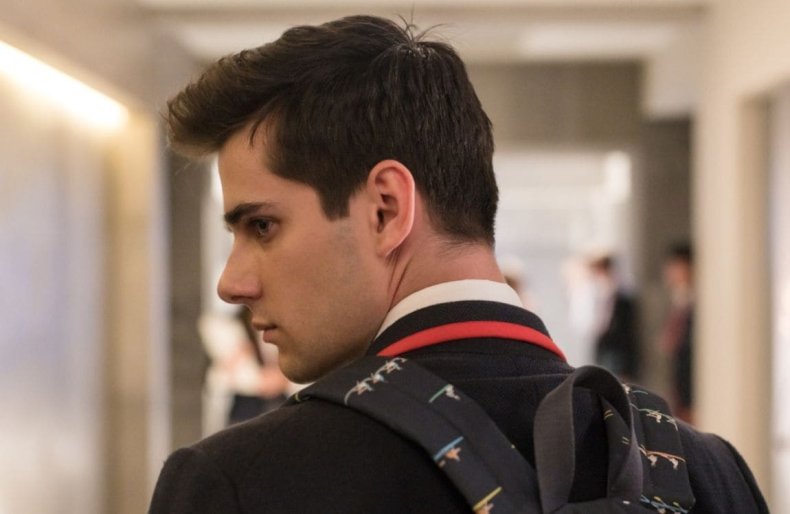 That does not stop Samu from putting his plan into action. He hides out at the home of Guzmán's (Miguel Bernardeau) grandparents, in order to make Carla believe that he too was killed for knowing too much. This works, and Carla confesses all to the police, leading to Polo getting arrested by the police.
However, the season ends with him free due to the police not having enough evidence to convict him, though now the whole school knows what he did and, as Season 3 is sure to prove, someone is going to get revenge.
Polo's secret not only puts strain on the relationship of Samuel and Carla, which naturally breaks up after he reveals his deception, but also that of Ander (Arón Piper) and Omar (Omar Ayuso) after the latter finds out that Ander knew all along what Polo. However, they seem to have reunited by the end of the season, despite the fact that Ander cheated on Omar with Polo earlier in the season. Though Omar forgives him, Guzmán breaks his friendship with Ander after he discovers what he knows.
Season 2 also introduced some key new characters. One of them was the devious Cayetana (Georgina Amorós), who not only lied to everyone about being rich by pretending the house her mother cleaned was her own house, but also hid the murder weapon for her new boyfriend Polo so he would get away with murder.
Another key plot that will have ramifications is the sex tape between Nadia (Mina El Hammani) and Guzmán, filmed by another new Season 2 cast member Valerio (Jorge López) to spite Guzmán's ex Lu (Danna Paola). Though Nadia's parents forgive her, nearly everyone at the school has seen it, which might mean we see some changes in Nadia's life when Season 3 airs on Netflix.
Elite Season 3 is released by Netflix on March 13.