'Elite' Season 4: What Age Are the 'Elite' Cast in Real Life?
Elite season four has taken the world by storm since it premiered on Friday, June 18 on Netflix. The juicy Spanish drama has been on screens since 2018 and a fifth season is on the way. The fourth series saw some new faces at Las Encinas alongside the much-loved series regulars, who returned to complete their final year.
The characters of Elite are only in their late teens but have dealt with some pretty life-altering things at such a young age from affairs, love triangles, murder, cancer, and drugs to name a few and fans want to know how old the cast actually are in real life. Newsweek has everything you need to know.
How old are the cast of 'Elite' in real life?
Arón Piper — Ander
Arón Piper has played Ander Muñoz in Elite since the series began in 2018.
Like the majority of characters in Elite when the show began his character Ander was just 16-years-old.
Considering at the end of season four Ander left school to go traveling, fans can assume he was roughly 18-years-old.
In real life, German actor Arón Piper is 24-years-old.
Instagram: @aron.piper
Itzan Escamilla — Samuel
Just like his castmate Piper, Itzan Escamilla has been part of the Elite cast since season one
He plays the role of Samuel, who was 16-years-old in season one of Elite.
In real life, Escamilla is 23-years-old and was 21 when season one premiered.
Instagram: @itzan.escamilla
Miguel Bernardeau — Guzmán
Miguel Bernardeau is one of the oldest cast members of Elite aged 24.
Like his cast members Escamilla and Piper, his character Guzmán was 16-years-old in season one of Elite.
Instagram: @miguel_bernardeu
Omar Ayuso — Omar
Omar Ayuso, who has played the role of Omar in Elite is aged 23.
When Elite first premiered in 2018, he was 20-years-old and one of the youngest actors on set.
Instagram: @omarayuso
Claudia Salas — Rebe
Claudia Salas joined the cast of Elite in season two as Rebe, a new student at the school whose mother is a successful drug dealer.
Salas is one of the oldest cast members on the show at 26-years-old.
In Elite, her character Rebe is almost 10 years younger than her in reality.
Instagram: @claudiasalas_
Georgina Amorós — Cayetana
Georgina Amorós stars as Cayetana in Elite, joining the cast in season three.
Her character, Cayetana is no longer a pupil at Las Encinas and instead works as the school's cleaning lady whilst completing a fashion degree on the side.
Today, Amorós is 23-years-old, celebrating her birthday on April 30.
Instagram: @georginaamoros
Carla Díaz — Ari
Ari Blanco, played by Carla Díaz is one of the new students at Las Encinas in season four of Elite.
Her father, Benjamin is the new professor at the school.
She is believed to be a little younger than the other students of Las Encinas and is never seen attending classes with them.
In real life, Carla Díaz is 22-years-old and will celebrate her birthday on July 19.
Instagram: @imcarladiaz
Manu Ríos — Patrick
Manu Ríos stars as Ari's twin brother Patrick in Elite season four and he is expected to reprise the role in season five.
Just like his on-screen twin, Ríos is also aged 22 in real life.
Instagram: @manurios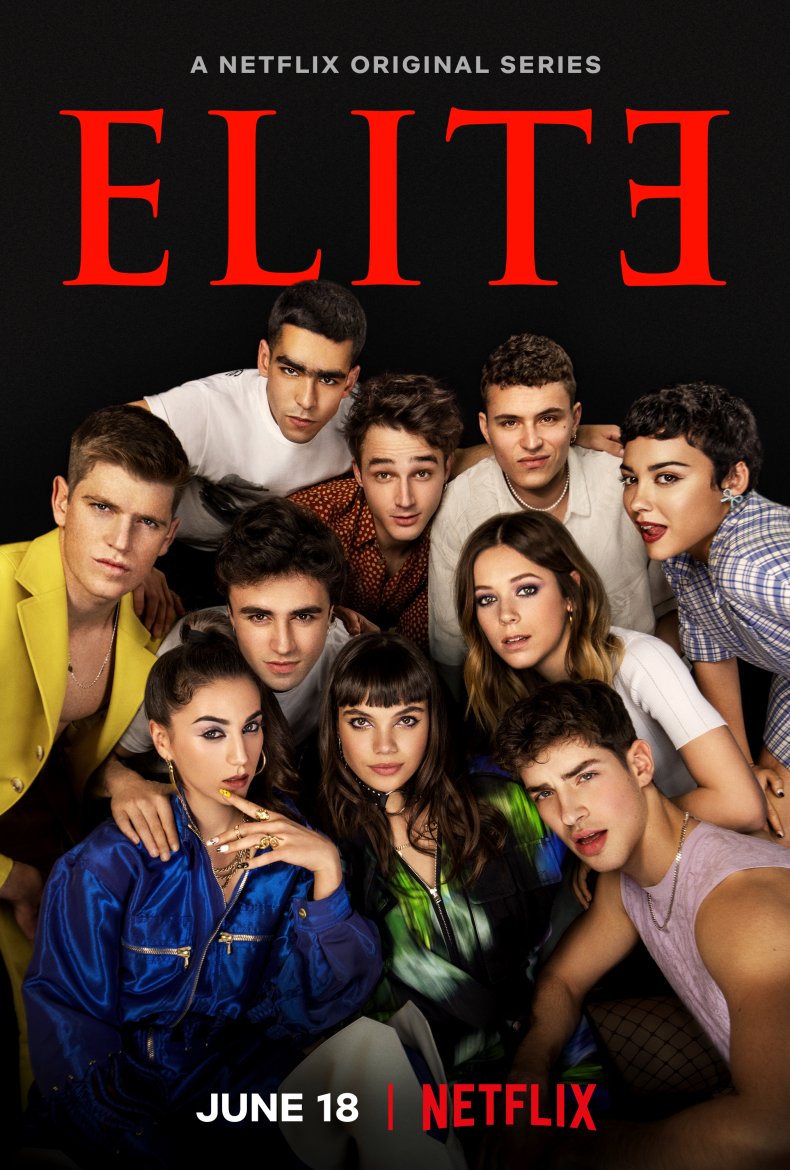 Martina Cariddi — Mencía
Despite Mencía being the youngest sister of Patrick and Ari, actress Martina Cariddi is the oldest in real life.
She is also one of the older actors on set at 24-years-old.
Instagram: @_martinacariddi_
Pol Granch — Phillipe Florian Von Triesenberg
Pol Granch plays the role of Phillipe Florian Von Triesenberg in Elite season four.
His character's age is unknown but considering how easily he slides straight into the world of Las Encinias he is expected to be in his late teens.
In reality, Granch is a little older than his character at 23-years-old.
Instagram: @polgranch
Elite seasons 1 to 4 are streaming on Netflix now.