'Elite' Cast: Who Plays Patrick in Season 4?
Elite season 4 is streaming on Netflix now. This series sees the arrival of four new students at Las Enincas: Ari (played by Carla Díaz), Mencía (Martina Cariddi), Patrick (Manu Ríos), and Phillippe (Pol Granch).
Patrick is the twin brother of Ari and the older brother of Mencía. He has turned audiences' heads with his looks and confidence, but also caught the attention of Omar (Omar Ayuso) and Ander (Arón Piper), sparking the most complicated and emotional love triangle Elite has ever seen.
At first, Patrick seemed manipulative and selfish, willing to do anything to get what he really wanted.
In the end, it was Patrick who ended up heartbroken when Ander and Omar decided to get back together—and fans fell in love with his vulnerable side.
Who plays Patrick in Elite?
Patrick in Elite is played by 22-year-old Spanish actor Manu Ríos.
Ríos is not only an actor, he is also a singer, model, and social media star.
Elite is Ríos's first Netflix role, but Spanish TV viewers may recognize him from sitcom Pepe's Beach Bar, where he played the role of Mauri.
He has also appeared on the Spanish talent shows Tú Sí Que Vales and Cántame Cómo Pasó.
Outside of acting, Ríos is known for his singing talents. He often posts covers on his YouTube account, which has over one million subscribers.
He is arguably the most recognizable star of Elite with seven million followers on Instagram and over one million on TikTok.
Ríos is signed to Next Model Management and has worked on fashion campaigns with Dior, Pull and Bear, and Lefties, to name a few.
He has also walked on several catwalks in Madrid, Barcelona, Milan, Amsterdam, Beijing, and Los Angeles.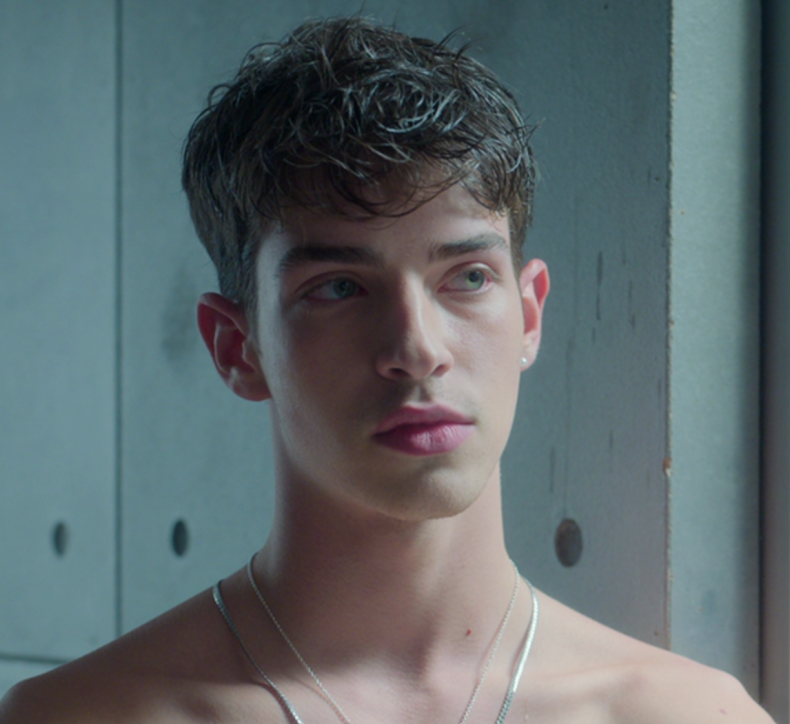 Fans have been sharing their love for Rios and his character Patrick all over social media.
One fan tweeted: "my mind after seeing Elite: Patrick, Patrick, Patrick... P a t r i c k !"
A second fan said: "Patrick in Elite is enchantment, it's excitement, it's the best of Las Encinas."
A third fan added: "#Elite Season 4 is so damn good and gayer than the past three seasons combined!
"The Omar/Ander/Patrick storyline is hot and wild and you're going to be obsessed with Manu Rios by Episode 2."
There is some good news for fans of Ríos and his character Patrick.
Elite will return for a fifth series and Ríos will be reprising his role as the loveable heartbreaker.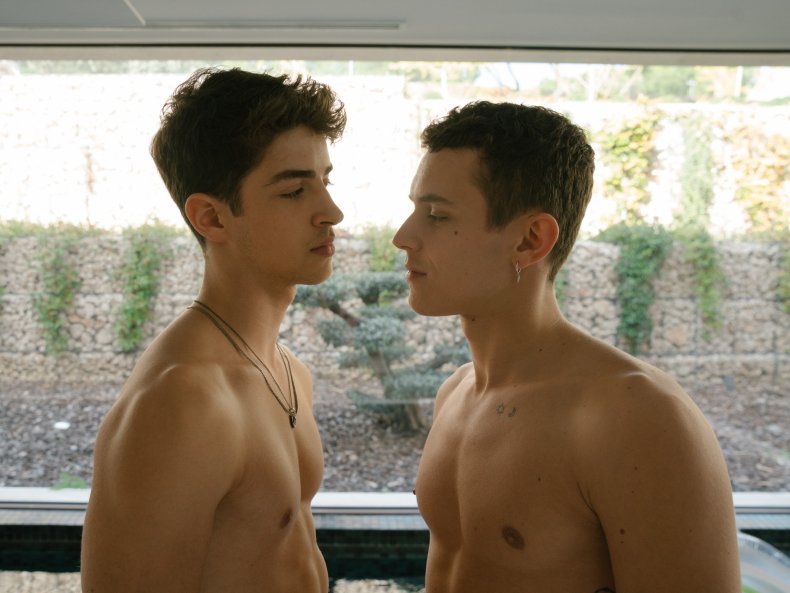 At the moment it is unknown exactly what will happen in Elite season 5, but fans may potentially see Patrick and Omar explore their relationship now that Ander is out of the picture.
At the end of Elite season 4, Ander and Omar put their relationship on pause after Omar encouraged Ander to follow his dream to travel around the world.
The couple agreed they would see other people while he was away, opening the door for more Omar and Patrick content on screen.
On the other hand, Patrick was devastated to see Omar and Ander back together at the new year's party and he may be wanting to keep his distance, or worse set out to take revenge. After all, it became pretty clear Patrick does not cope well when he does not get his own way and even has violent tendencies.
Elsewhere, his sister Ari will be recovering from her traumatic attack and there is no doubt things will be a little unsteady at home after Mencía came clean about her sexual relations with her sister's attacker.
Hopefully, fans will not have to wait too long for Elite season 5 to land on Netflix but in the meantime, all eight Patrick-filled episodes of Elite season four are available to stream and download on Netflix now.
Elite seasons 1 to 4 are streaming on Netflix now.