Eliza Dushku Details Alleged Harassment by 'Bull' Co-Star Michael Weatherly Following $9.5 Million Settlement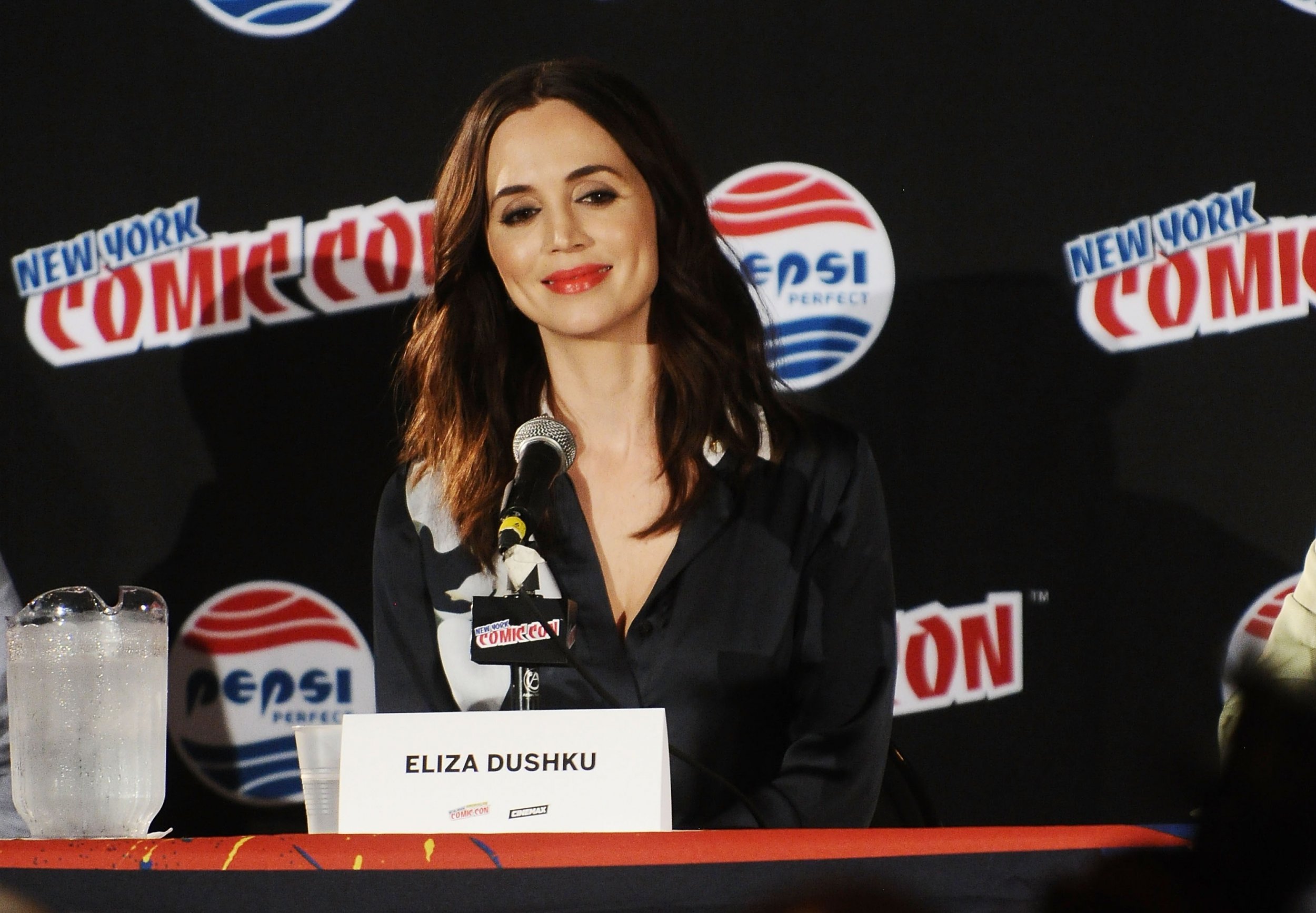 The #MeToo movement is raging on within the entertainment industry, with one of the most recent mainstream harassment allegations claim coming from a CBS actress.
Following a December 13 New York Times report saying the network giant paid Eliza Dushku $9.5 million to settle claims against her co-star Michael Weatherly, Dushku detailed the harassment she faced on the set of Bull.
"I took a job, and because I did not want to be harassed, I was fired," Dushku said in her Boston Globe article on Wednesday.
Best known for her work on Buffy the Vampire Slayer and Bring It On, Dushku was first signed on the prime-time drama in March 2017, and alledged Weatherly began harassing her "early on."
From name-calling to sexual references, the 37-year-old actress said all of the encounters were documented on CBS's videotape recordings.
"His conduct was unwelcome and directed at me," Dushku wrote. "Watching the recordings in the settlement process, it is easy to see how uncomfortable, speechless and frozen he made me feel."
Dushku said that Weatherly deflected her allegations by saying she didn't "get his attempt at humor," and has not received any type of apology.
"I can handle a locker room," Dushku said. "I do not want to hear that I have a 'humor deficit' or can't take a joke. I did not over-react."
Dushku confronted her co-star about his alleged behavior. What seemed to be a diplomatic conversation, later followed in the actress being written off.
"I came to learn months later in the settlement process, Weatherly texted CBS Television President David Stapf about 40 minutes after our conversation and asked for what amounted to my being written off the show," Dushku said.
"Retaliation is illegal, not to mention unfair and painful," she added. "Following our conversation and up until the season wrapped weeks later, he barely spoke to me, making it clear he was icing me out. He made every remaining day on the set somehow more awkward and oppressive."
The $9.5 million settlement reached earlier this year only represented a portion of what Dushku would have earned if she finished the previously proposed six-season offer.
"This wasn't just about money; I wanted a culture change," Dushku said.
"I am still trying to make sense of how this could happen, especially in these times," she added. "I do feel it is my duty to respond honestly and thoroughly to CBS, Michael Weatherly, and Glenn Gordon Caron's latest revisionist accounts."
Newsweek reached out to Dushku's manager for comment, but was not available at the time of publishing; however, the actress tweeted shortly after her article was published: "Thank you for giving me my voice back."