Eliza Fletcher Abduction Update as Billionaire Heiress Remains Missing
A 38-year-old man has been charged with the street abduction of heiress Eliza Fletcher, who was bundled into a car while out jogging—but her whereabouts remain unknown.
Cleotha Abston had his bond set at $500,000 by a judge on Sunday after he was charged with especially aggravated kidnapping and tampering with evidence in connection with the mother-of-two's disappearance in Memphis, Tennessee.
Fletcher, a 34-year-old teacher, was snatched at 4:30 a.m. on Friday morning as she jogged along the 3800 Block of Central Avenue. Police say a struggle ensued before her attacker managed to shove her into a GMC Terrain.
Security camera footage covering the spot where Fletcher was kidnapped shows a GMC Terrain "passing and then waiting for the victim to run by" before the attacker ran "aggressively toward the victim," an affidavit stated.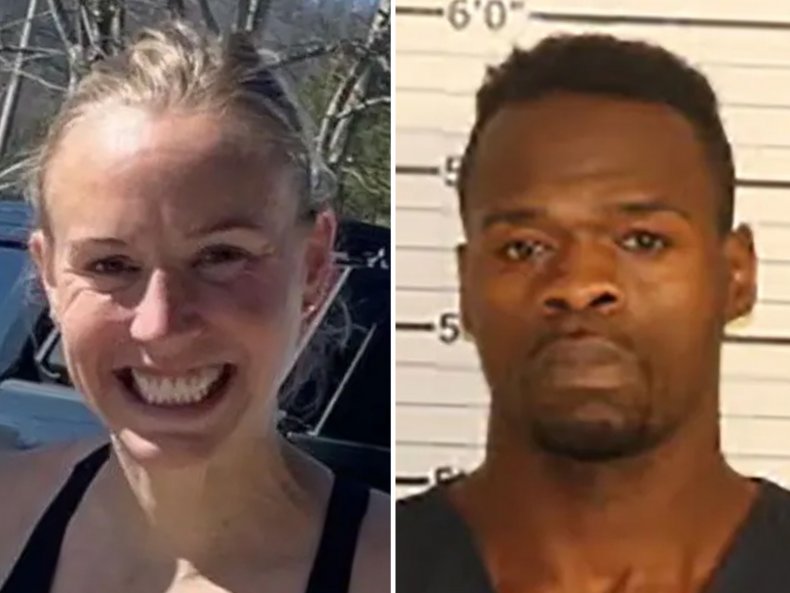 The car parked in a nearby lot with the victim seemingly inside for four minutes before driving off. Fletcher is thought to have "suffered serious injury" and "left evidence, e.g., blood, in the vehicle that the Defendant cleaned," according to the court documents.
Police alleged they had linked Abston to the abduction by matching DNA evidence from a pair of Champion slides sandals that were found near the crime scene.
Abston was named as a suspect by detectives and was arrested by police on Saturday morning after he was spotted by U.S. Marshals.
Memphis Police Department tweeted that the vehicle, which is currently undergoing a forensic examination, had been located while adding the male occupant of the car had "been detained for further investigation."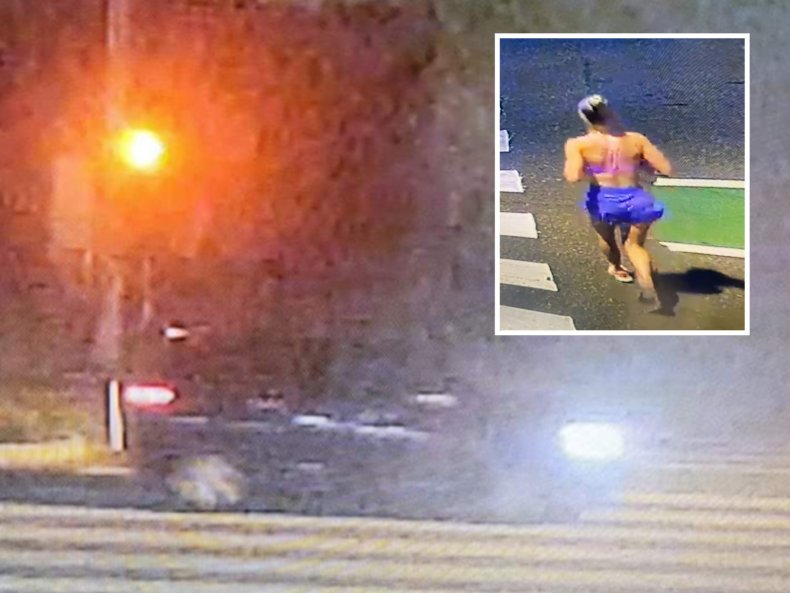 Fletcher was reported missing at around 7:45 a.m. on Friday when her husband, Richard Fletcher III, rang police to report that his wife had not returned home from her run.
News of the arrest comes after Fletcher's family (who called her Liza) offered a $50,000 reward for information on Friday night.
A statement released by her loved ones said: "We look forward to Eliza's safe return and hope that this award will help police capture those who committed this crime ... More than anything, we want to see Liza returned home safely."
Fletcher, a teacher at a private school, is the granddaughter of the late billionaire Joseph Orgill III, a Memphis businessman who founded a hardware supply company that became America's "largest independent distributor in its field," according to Forbes.
Newsweek has reached out to Memphis Police Department for further information.