'Southern Charm's' Eliza Limehouse Says Drama at Patricia's Dinner Party 'Doesn't Portray Who I Am'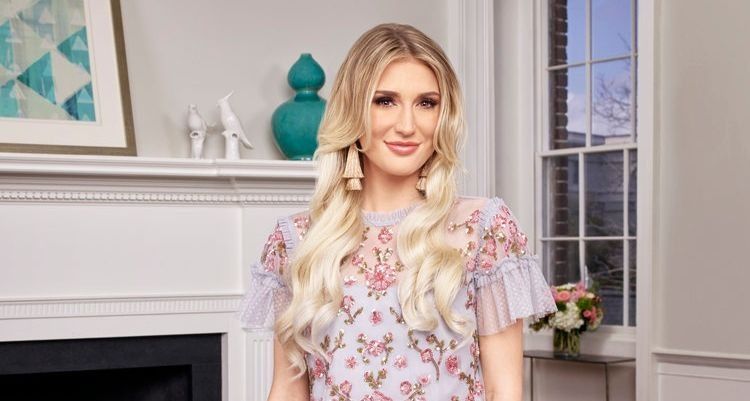 The first episode of Southern Charm's Season 6 proved disappointing for the Bravo reality series' newest main cast member, Eliza Limehouse, who considered it an inaccurate portrayal of her.
In the season premiere, Limehouse attended a dinner party with the rest of the cast and was heavily criticized for her candid remarks about Thomas Ravenel, the embattled former boyfriend of her current Southern Charm castmate Kathryn Dennis. Her apology to Kathryn did little to smooth things over and the social media blitz targeting her ranged from attacks on her personality to the state of her hair extensions.
"I'm so new to this. So, I think all the other cast members are used to getting some negative feedback, but I'm not," Limehouse told Newsweek. "I thought I was ready for it, but I don't think I knew quite the extent of what it would be like."
On Filming
Limehouse called working on the Bravo reality show a "double-edged sword" and noted at times, Southern Charm just feels like a reality television show, but in the end, it's also her life. She's made cameos on Southern Charm over the years, though this is her first season as one of the main personalities, and the Season 6 premiere proved to be a tough introduction to the world of reality television.
"I don't like it at all, to be honest," Limehouse said of the first episode. "It's just not me, it doesn't portray who I am."
At 23 years old, she's the youngest cast member, which she said made her a target. The group, she said, has a senior/freshman feel and can be very "kick-the cat," meaning everyone gets on the bandwagon when someone's mad at one particular person.
"I was damned if I do, and damned if I don't," Limehouse said. "If I didn't talk, I was being a silent you-know-what. If I talked, I was over-talking or overstepping my boundaries. It was a rough start, but it gets better."
On Dealing With Negativity
Limehouse no longer tweets, instead opting to use Instagram. However, after the Southern Charm season premiere, she took a break from the photo-sharing platform, because she received about 200 critical messages, and the negativity gave her anxiety.
Limehouse credited her friends and family with being supportive and "amazing," but noted they sent her photos of tweets and memes she was trying to avoid. While she appreciated they were trying to show solidarity, Limehouse noted it would have been better if she didn't see what was being said about here.
"It's so hard to be like, 'I'm so glad you're here for me, but I really don't wanna see it,'" she explained.
Limehouse said she clings to a piece of advice she received before filming: "Whether you go on national television and look like a saint or the devil, people are still gonna say mean things to you, no matter what. That's something you can't control."
On What She Hopes Viewers Learn
Despite making a less-than-ideal first impression, Limehouse hopes Southern Charm fans will have learned she's a positive person, who genuinely cares about her fellow cast members. While she's only seen the first two episodes, Limehouse, co-founder a jewelry line and candle company, told Newsweek she thinks viewers will also get to see the business side of her, as well.
"I work really hard and I hope people can see that … I've seen [cast mate] Naomie [Olindo] blossom with L'abeye. Rhat's how I feel about my businesses and my family's business," Limehouse said. "It gives you this purpose and keeps me in check with my priorities, and has helped me to become a better person and a more goal-oriented person over the years."
With hours of filming condensed into relatively short episodes each week, the 23-year-old noted viewers aren't always getting the full conversation and a blurb shouldn't define her.
"I'm not the type of person I look like on Episode One, so cut me some slack, it does get better for me," Limehouse said.