Elizabeth Edwards Speaks About Her Husband's Affair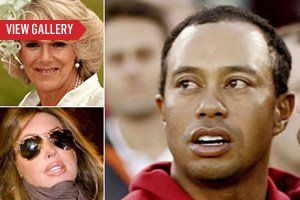 Elizabeth Edwards said she believed "for much longer than most people would have thought reasonable" that her husband's affair with campaign videographer Rielle Hunter had been a one-night stand.
But the affair between her husband, former presidential candidate John Edwards and Hunter, went on much longer than that and even produced a child. Edwards spoke to the Today show's Matt Lauer about her life since the sordid details went public. It's the first time she has spoken publicly since the two separated.
Edwards said she watched when Hunter appeared on Oprah Winfrey's show last year after deciding it would be "silly" not to watch. Her reaction? "I still think this person is so completely unlike me that it's hard to imagine the same person could marry me and be attracted to that person as well," Edwards said.
She also watched her husband's appearance on Nightline when he detailed his affair with Hunter. Edwards said he only told her the details of the affair just hours before the show aired.
The two are working together to raise their three children. She mentioned they spoke during one of their children's soccer games.
"I think I did marry a marvelous man," she said. "I think that he changed over time."
Edwards described the decision to split with her husband as "terrifying."
"Every time something monumental has happened in my life and particularly the bad things, I've had him to lean on and that was no longer going to be the case," Edwards said.
She said she welcomed the criticism in the book Game Change by political writers John Heilemann and Mark Halperin, about the 2008 campaign, saying, "It was actually useful to hear somebody say you were perceived as much harsher than you thought you were."
The interview on the Today show comes in advance of the release of the paperback version of Edwards's book, to which she added a final chapter incorporating the much-publicized problems with her marriage.
Lauer read several times from the book, including a passage that asked, "Is it too much to want your obituary, when written, to be about your own life, not the lives of the worst people who came into your life?"
Edwards, who has been battling cancer, told Lauer she was feeling well, having just switched chemotherapy medications, though she indicated in this week's People magazine that the cancer in her body has spread. When Lauer asked whether Edwards thinks of what might happen if the disease turns for the worst, she said, "I don't let my head go that place."
Elizabeth Edwards Speaks About Her Husband's Affair | U.S.