What Is Theranos CEO Elizabeth Holmes' Net Worth As Founder Faces Federal Charges?
The trial of Elizabeth Holmes—the 37-year-old former CEO of Theranos, the now defunct Silicon Valley-based blood testing company who federal prosecutors charged with various counts of fraud—continued this week.
Ramesh "Sunny" Balwani, the company's former president/chief operating officer and Holmes' former boyfriend, also faces fraud charges. His trial is scheduled to begin in January 2022.
The charges were made following allegations that Holmes and Balwani engaged in a "multi-million-dollar scheme" to defraud investors as well as a separate scheme to defraud doctors and patients to promote Theranos and its allegedly innovative technologies, according to the U.S. Department of Justice.
Holmes has denied any wrongdoing, blaming any misconduct on Bulwani. According to court documents, Holmes' lawyers alleged she was manipulated by the former Theranos president. Bulwani's lawyer vehemently denied that claim.
Who Is Elizabeth Holmes?
Holmes was born to a well-off family in Washington, D.C. and her parents were "very interested in status" and "lived for connections," according to Richard Fuisz, 81, whose family lived next to the Holmes family. He speculated Holmes may have faced a lot of pressure to succeed growing up, the BBC reported in August.
According to those who knew her, as a child Holmes was polite but withdrawn. When she was 9-years-old, she reportedly wrote a letter to her father explaining what she "really want[ed] out of life is to discover something new, something that mankind didn't know was possible to do," Fuisz told the BBC.
She attended Stanford University in 2002 to study chemical engineering. But she dropped out a year later at the age of 19 and launched Theranos in 2003. The company's stated mission was to "revolutionize medical laboratory testing," according to the Department of Justice.
Dr. Jeffrey Flier, the former dean of Harvard Medical School who met Holmes for lunch in 2015 during the height of her company's rise, told the BBC in August: "She was self-assured, but when I asked her several questions about her technology she didn't look like she understood.
"It seemed a bit odd but I didn't come away thinking it was a fraud," said Flier, who has never formally assessed Theranos' technology.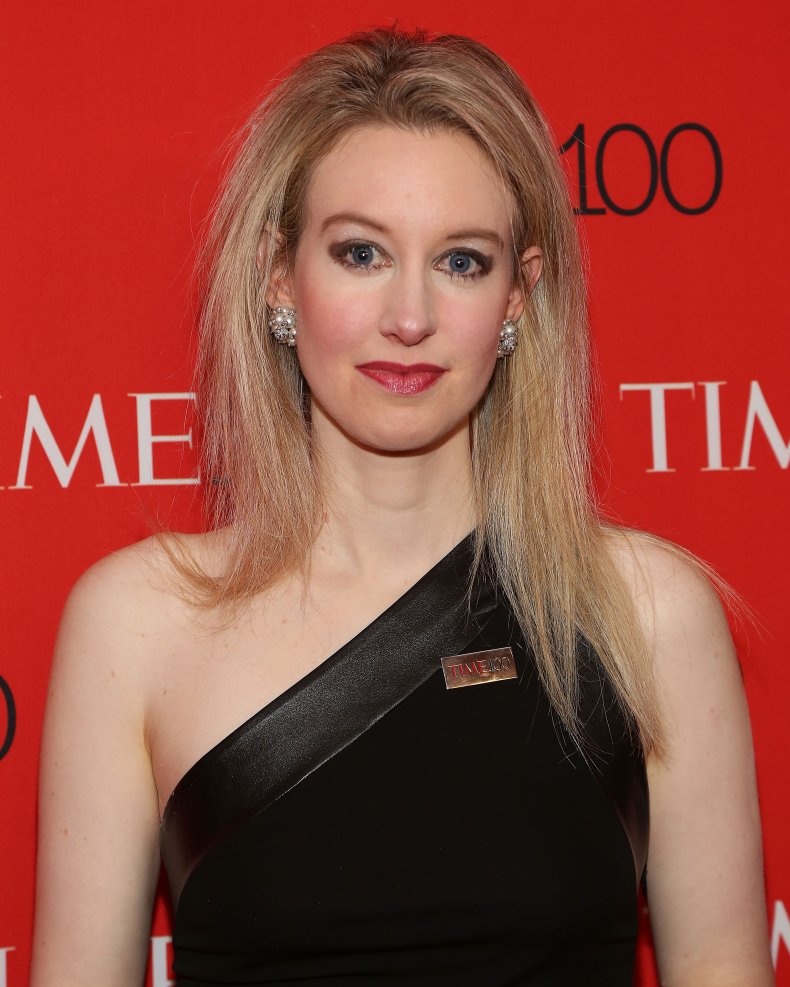 What Is Elizabeth Holmes' Net Worth?
Securing high-profile investors including former U.S. Secretary of State Henry Kissinger (who became a Theranos board member) as well as billionaires like media mogul Rupert Murdoch and the Waltons (the family behind Walmart), Theranos grew to be valued at $9 billion.
Once dubbed "the next Steve Jobs" by Inc. magazine, Holmes was listed by Forbes in 2015 as the world's youngest self-made woman billionaire, worth an estimated $4.5 billion at the time.
In the same year, she ranked no. 1 on Forbes' list of America's Self-Made Women and was in sixth place on the magazine's ranking of America's Richest Entrepreneurs Under 40.
But following the fraud allegations, in 2016 Forbes revised Holmes' estimated worth to zero.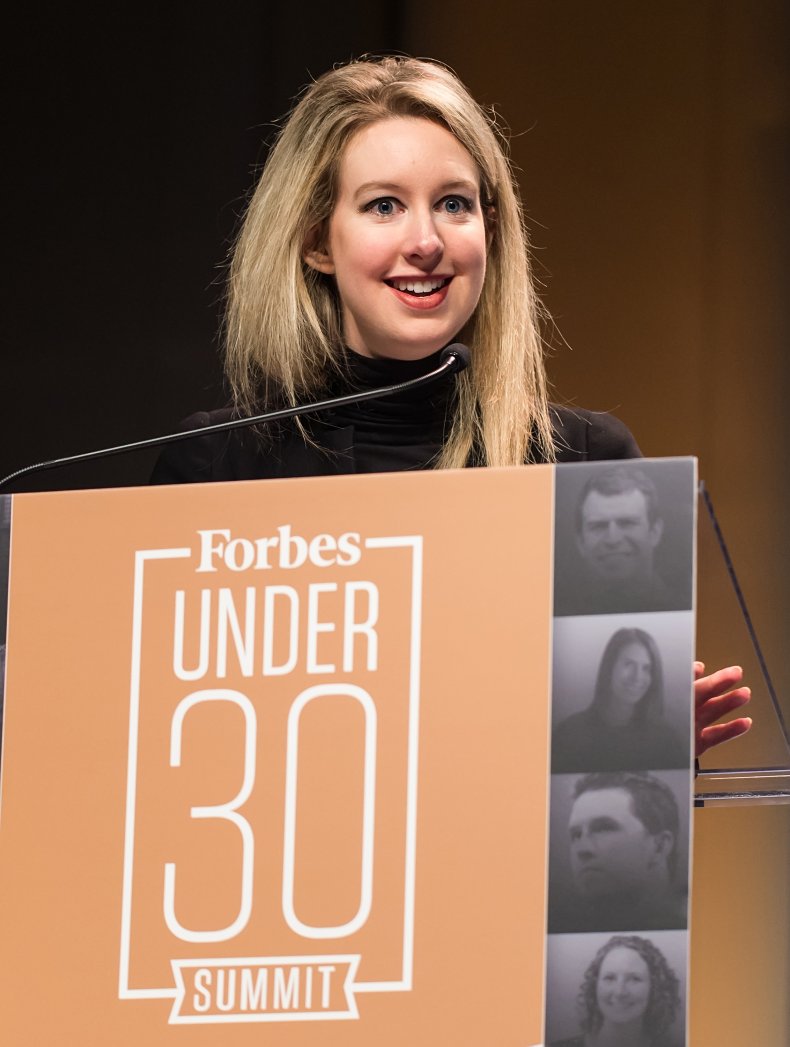 What Was Theranos Claiming to Do?
Holmes' Palo Alto-based company claimed its portable blood analyzer could perform comprehensive tests almost anywhere with just a few drops of blood taken from a finger.
According to the Department of Justice, prosecutors allege the company claimed its blood testing technologies could provide "accurate, fast, reliable, and cheap blood tests and test results."
But according to a March 2018 statement from the U.S Security and Exchange Commission (SEC), Theranos' blood analyzer could complete only a small number of tests and the company had been using the technology of other companies to perform the "vast majority" of its tests.
Why Is Holmes on Trial?
Holmes and Balwani are charged with two counts of conspiracy to commit wire fraud and nine counts of wire fraud for making false claims about Theranos' ability to provide accurate and quick blood test results and omitting information about the limitations of Theranos' technologies.
According to the Department of Justice, "the defendants knew Theranos was not capable of consistently producing accurate and reliable results for certain blood tests."
Prosecutors allege, however, Holmes and Balwani "explicitly represented to individuals" that Theranos' blood tests were "cheaper than blood tests from conventional laboratories" in a bid to get them to purchase the company's blood tests.
According to the March 2018 statement from the SEC, Theranos, Holmes and Balwani were charged with raising more than $700 million from investors via "an elaborate, years-long fraud" which saw them exaggerate or make false statements about Theranos and its technology as well as its financial performance.
The Department of Justice said the defendants allegedly made several misrepresentations about Theranos' financial status and future prospects to potential investors.
If Holmes and Balwani are convicted, they face a maximum sentence of 20 years in prison, a fine of $250,000, plus restitution, for each count of wire fraud and for each conspiracy count.
"However, any sentence following conviction would be imposed by the court after consideration of the U.S. Sentencing Guidelines and the federal statute governing the imposition of a sentence, 18 U.S.C. § 3553," the federal body explains.