Elizabeth Klopfer Talks Ted Bundy Relationship In New Documentary Series: Trailer, Release Date and More
A new Ted Bundy documentary series will show the intimate details of Elizabeth Kloepfer's relationship with the serial killer.
Kloepfer and daughter Molly, who lived with Bundy for years, will speak openly about their life with him. Their love story has been told before, in films like Extremely Wicked, Shockingly Evil and Vile, but Ted Bundy: Falling For A Killer, will be the first account shared by the pair.
The five-part documentary series will examine Bundy's crimes from a female perspective. According to Amazon's press release, the series will uncover "the disturbing and profound way in which his pathological hatred of women collided with the culture wars and feminist movement of the 1970s, culminating in what is perhaps the most infamous true-crime saga of our time."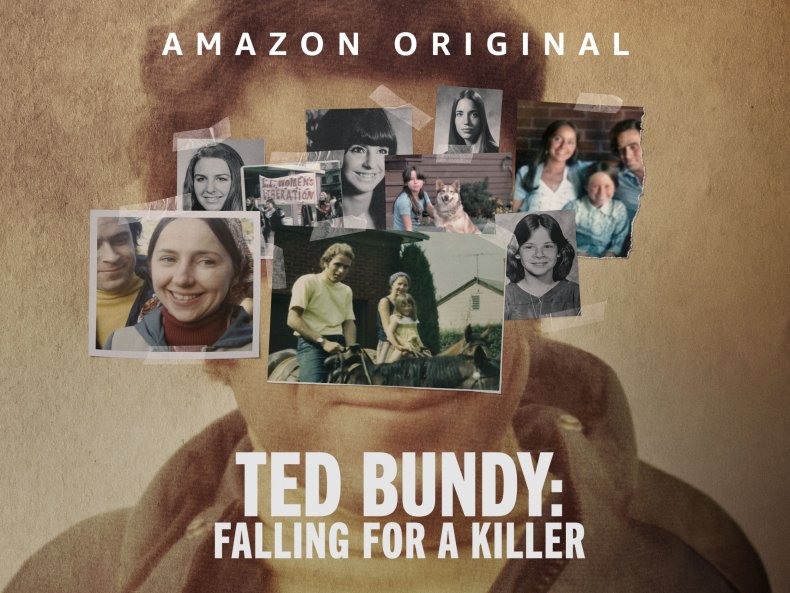 The Ted Bundy: Falling For A Killer trailer was released on Thursday featuring a handful of powerful women, including the first female television reporter, Barbara Grossman, and a solo female FBI agent.
In the trailer, Kloepfer speaks on her relationship with Bundy. "I fell in love on day one, but there were all these coincidences," she said. "I couldn't let it go."
Kloepfer first met Bundy at a bar in Seattle and while the pair never had their own biological children, Bundy helped raise Molly, who Kloepfer had while in a previous relationship.
The documentary will also dive into Kloepfer's decision to report her suspicions about Bundy to the police.
In the trailer, another woman talks about why it's important to share the experiences now. "I felt like speaking out because women's lives are still secondary to men, and somewhat expendable," she said.
The feminist take on Bundy's crimes is the first of its kind. Bundy has long been subject to feature films, documentary series' and books. The serial killer has become known for his charm, so much so many women didn't believe he was guilty of any crimes.
Bundy died by execution in 1989, and confessed to 30 murders before his death.
Other Bundy documentaries released recently have found success. Most recently, Conversations With A Killer: The Ted Bundy Tapes, led viewers into a personal side of Bundy's arrest. The series, which is available on Netflix, plays a handful of audiotapes from Bundy's interviews with police and aims to display his charm, even after his arrest.
Ted Bundy: Falling For A Killer will be released to stream Amazon Video on January 31, 2020.
This article has been updated to add Barbara Grossman's name.