Elizabeth Smart Says She's 'Grateful' For Brutal 2002 Kidnapping
Elizabeth Smart is "grateful" for her brutal kidnapping as a 14-year-old, the victims' rights advocate revealed in a lengthy Instagram post.
Now 31, Smart reflected on her nine-month ordeal at the hands of Brian David Mitchell and Wanda Barzee nearly two decades ago.
"I never thought I would say that I'm grateful for what happened to me as a 14 year old girl but I can honestly say that I'm not sorry it happened to me because of what it has allowed me to do, the people I've been able to meet, and the cause that has become and driven such a large part of my life," she wrote.
"I've had the opportunity to speak to and interact with the Georgia Sheriff's Association on the Sex Offender Registry and the Federal Probation and Pretrial Officer Association," Smart added. "I know there is no perfect piece of legislation or protocol that makes surviving rape and sexual violence easy on any level but I must say I am so grateful for people who keep coming back everyday doing their best to help protect and prevent future crimes from happening."
Smart was abducted from her family's home in Salt Lake City in June 2002 by Mitchell and Barzee, who sexually assaulted, threatened and tortured her daily.
The three were discovered in March 2003 about 20 miles from her home, by witnesses who recognized Mitchell and Barzee from America's Most Wanted.
Despite attempting an insanity defense, Mitchell was found guilty of federal kidnapping and unlawful transportation charges and, in 2011, was sentenced to two life terms in federal prison.
Barzee pled guilty to assisting in the kidnapping as part of a plea bargain and, in 2010, was sentenced to 15 years, minus seven years she had already served. She was released from prison in 2018.
Now 73, she lives in a halfway house in Salt Lake City and is monitored via ankle bracelet.
"Coming up on a year ago, Wanda Barzee was released from prison much to my disappointment," Smart wrote on Instagram. "However, I so appreciate the time the federal probation officers took to speak with me and address my safety concerns."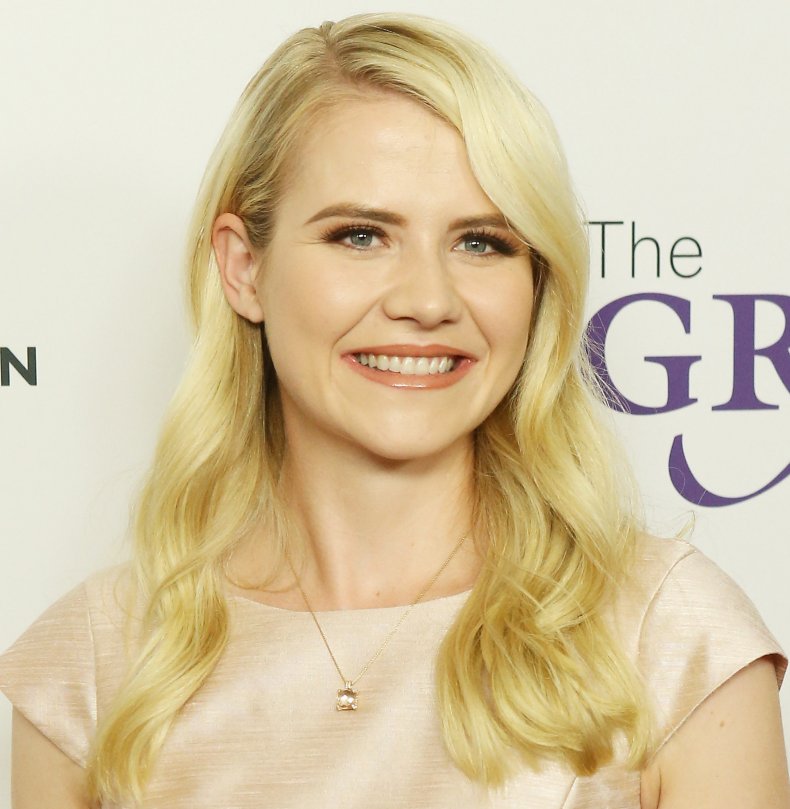 She added that, as a victims' advocate "I know first hand that it doesn't always feel like justice is served. However it makes such a difference to be considered in the process even if that process includes perpetrators being released from prison."
In 2018 Elizabeth welcomed her third child with husband Matt Gilmour.
Earlier this month, Elizabeth's father, Ed Smart, came out as gay in an now-deleted Facebook post.
"I have recently acknowledged to myself and my family that I am gay," wrote the 64-year-old. "The decision to be honest and truthful about my orientation comes with its own set of challenges, but at the same time it is a huge relief. Living with the pain and guilt I have for so many years, not willing to accept the truth about my orientation has at times brought me to the point where I questioned whether life was still worth living."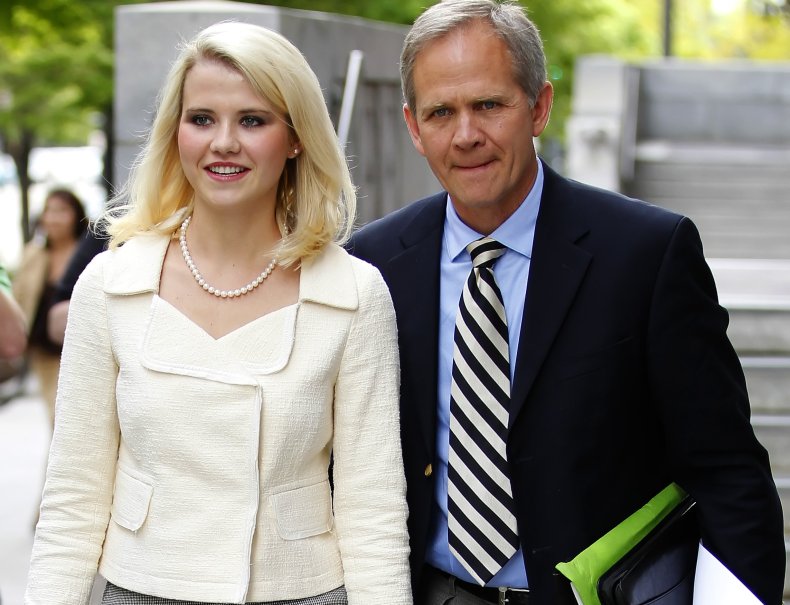 Smart told KUTV his Mormon faith was still "unwavering" but that he and Elizabeth's mother, Lois, were divorcing.
"Lois has been a loyal wife, and extraordinary mother, who has had to endure an impossible part of this journey. I deeply regret the excruciating pain this has caused her. Hurting her was never my intent. While our marriage will end, my love for Lois and everyone in my family is eternal," Ed Smart wrote.
Elizabeth told The Salt Lake Tribune that she was sad about her parents separation but supported them both.
"Nothing could change my love and admiration for them both. Their decisions are very personal. As such, I will not pass judgment and rather am focusing on loving and supporting them and the other members of my family."