Elizabeth Smart Praises 'Miracle' That Missing Wisconsin Teen Jayme Closs Was Found Alive, Advocates for 'No Victim Blaming'
Elizabeth Smart, who endured her own kidnapping, celebrated the return of 13-year-old Jayme Closs and reminded the public that there should be no victim blaming.
Closs, who was missing since October, was found on Thursday less than one hundred miles from her home in Barron County, Wisconsin. On Friday morning, Smart posted a photo of Closs on her Instagram, calling her being found a "miracle."
She said she was praying for Closs and her entire family during their "joyous reunion" as the entire country also celebrated the 13-year-old's return. As someone who had experienced the difficulties of coming out the other side of a horrific tragedy in the public eye, Smart reminded people to give the family space and privacy.
"I have no doubt Jayme and her family will forever appreciate the efforts and prayers of the many thousands of people who contributed and kept them in their thoughts and prayers!" Smart wrote. "I hope we may all continue to support and embrace Jayme as she reclaims her life and comes to terms with the reality of her situation."
Closs was reported missing on October 15, 2018, after both of her parents were shot and killed in their home. The Barron County Sheriff's Office determined that the 13-year-old was at home at the time her parents were killed, but was not in the house when officers arrived. Given that months passed without any suspects, some speculated Closs was involved with the crime.
Barron County Sheriff Chris Fitzgerald repeatedly said that this was a case of a missing child, and Smart sought to use her platform to remind people that Closs is a "brave, strong and powerful survivor. She even used the hashtag "No Victim Blaming" to drive the message home.
"No matter what may unfold in her story let's all try to remember that this young woman has SURVIVED and whatever other details may surface the most important will still remain that she is alive," Smart wrote. "May God bless you Jayme Closs and may we all continue to search for every missing child."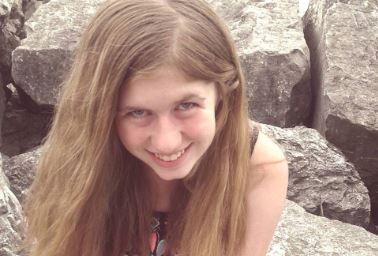 On Thursday night, the Douglas County Sheriff's Department notified the Barron County Sheriff's Office that Closs was located alive. Shortly after, a suspect was taken into custody, and the FBI and Wisconsin Department of Justice's Division of Criminal Investigation were still investigating the situation.
Fitzgerald asked people to give the family privacy and thanked the various law enforcement agencies that helped with the case as well as the public for their support and help.
"We promised to bring Jayme home, and tonight we get to fulfill that promise," Fitzgerald said. "From the bottom of my heart, THANK YOU!"
The Barron County Sheriff's Office is set to hold a press briefing on Friday morning around 11 a.m. EST to share information with the public.