Elizabeth Smart Responds to Release of Wanda Barzee, Woman Who Aided In Kidnapping: 'It Is Incomprehensible'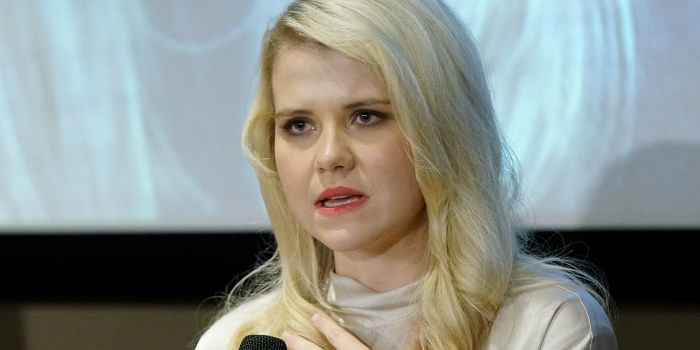 A Utah parole board reversed its original decision on Tuesday and agreed to release from prison Wanda Barzee, who was convicted of helping kidnap then-14-year-old Elizabeth Smart in 2002.
In response to her captor being released from prison, Smart called it "incomprehensible" and said she's going to work to understand the situation, as well as advocate for changes so it doesn't happen to others. While her statement was short, she said that in the following days she'll address Barzee's release when she has a better grasp on the situation.
Barzee is the wife of Brian David Mitchell, who is serving a life sentence for his role in the kidnapping. She pleaded guilty to kidnapping and unlawful transportation of a minor in 2009, according to news station KSL.
As part of a plea deal, Barzee was sentenced to 15 years in federal prison, according to the Deseret News. She was given credit for time served since 2003.
"It sounded like she wanted to take responsibility for what she's done. That's something that was really important to us," Smart's father, Ed, said after Barzee's testimony.
In 2002, Smart was kidnapped from her bedroom in Salt Lake City and held captive for nine months. She knew Mitchell as "Immanuel," a local homeless man whom her father had once hired to do work on the family's house.
Her younger sister, Mary Katherine Smart, who was only 9 at the time, identified Mitchell as her sister's abductor months after she went missing.
"I thought, you know, be quiet, because if he hears you, he might take you too, and you're the only person who has seen this," Mary Katherine told ABC News in 2005. "I was, like, shaking."
In 2003, weeks after her sister remembered Mitchell, Elizabeth was found when a person noticed her walking with Barzee and Mitchell in a Walmart about 15 miles from her home. The person recognized Barzee and Mitchell from the TV show America's Most Wanted and called the police, who quickly found them and took away Elizabeth. While she was held by Mitchell and Barzee, Smart was raped and tied up with a metal cable.
Barzee also pleaded guilty to state charges of attempted kidnapping in connection with a plot to kidnap Elizabeth's cousin, Olivia Wright, on the same day she started her federal prison sentence. She was transported from federal prison to a state prison in Utah in April 2016, where she served slightly more than two years.
In July, the Utah Board of Pardons and Parole denied her request for parole, but her lawyer, Scott Williams, argued that she should be released based on time she had already served, instead of being released in 2024.
"I'm trying to understand how the state of Utah thinks they can hold her more than 15 years on a 15-year sentence maximum," Williams said, according to the Deseret News. "I didn't ever expect Wanda Barzee to come back to the Utah state prison, and in my opinion, neither did any of the representatives of the state of Utah or the United States government that I negotiated with."
On Tuesday, the parole board announced it would reverse its decision and Barzee would be given credit for time she served in federal prison, the Utah State Hospital and Salt Lake County Jail. Her release date is set for September 19.
"There will be no state supervision," Williams told the Deseret News, saying that since Barzee has served her sentence, she will not be on parole.
Immediately after the announcement, Ed Smart said the family is still formulating a full response. But he told reporters that his daughter's "big concern" is that she doesn't want Barzee coming near her or her children.
In a statement to KSL reporter Ladd Egan, Elizabeth Smart said she was "surprised and disappointed" to learn about Barzee's release.
"It is incomprehensible how someone who has not cooperated with her mental health evaluations or risk assessments and someone who did not show up to her own parole hearing can be released into our community," she added.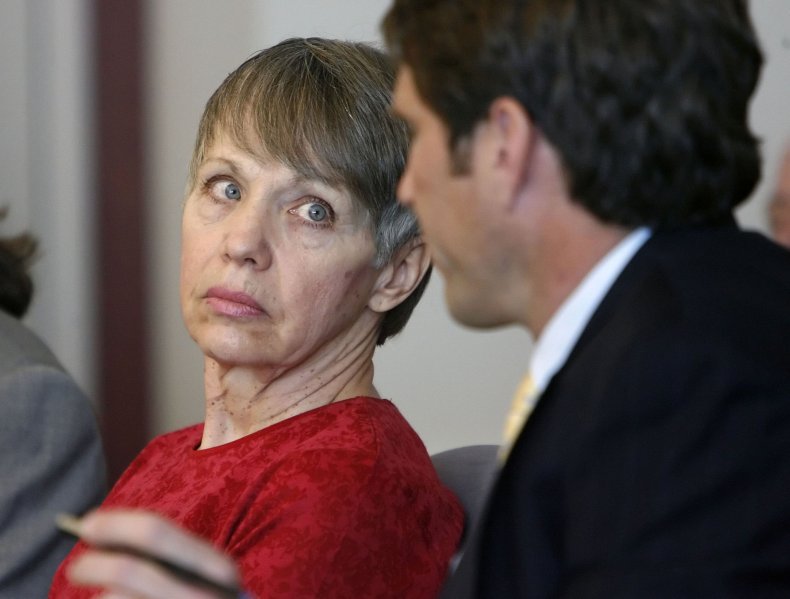 She said she is attempting to understand why this happened and is exploring options. In the following days, she plans to speak publicly about the situation and expressed gratitude for the love and support that's been shown to her.
She will also work to "ensure changes are made moving forward to ensure this doesn't happen to anyone else in the future."
Since her rescue, she has become an advocate for change related to child abduction. Through the Elizabeth Smart Foundation, Smart, now 30, has worked to promote early-notification systems, such as Amber Alert, and help get legislation passed to prevent abductions.
Given the pattern of abductions, her parents were told that if she wasn't home within 48 hours, they likely would never see her again. Now, she is fighting against not giving up on those children who are still missing.
"There are still survivors who do come home—that's why we can't give up," she told The Republic.
Mitchell is serving a life sentence, which he received in 2011. Barzee is now 72.