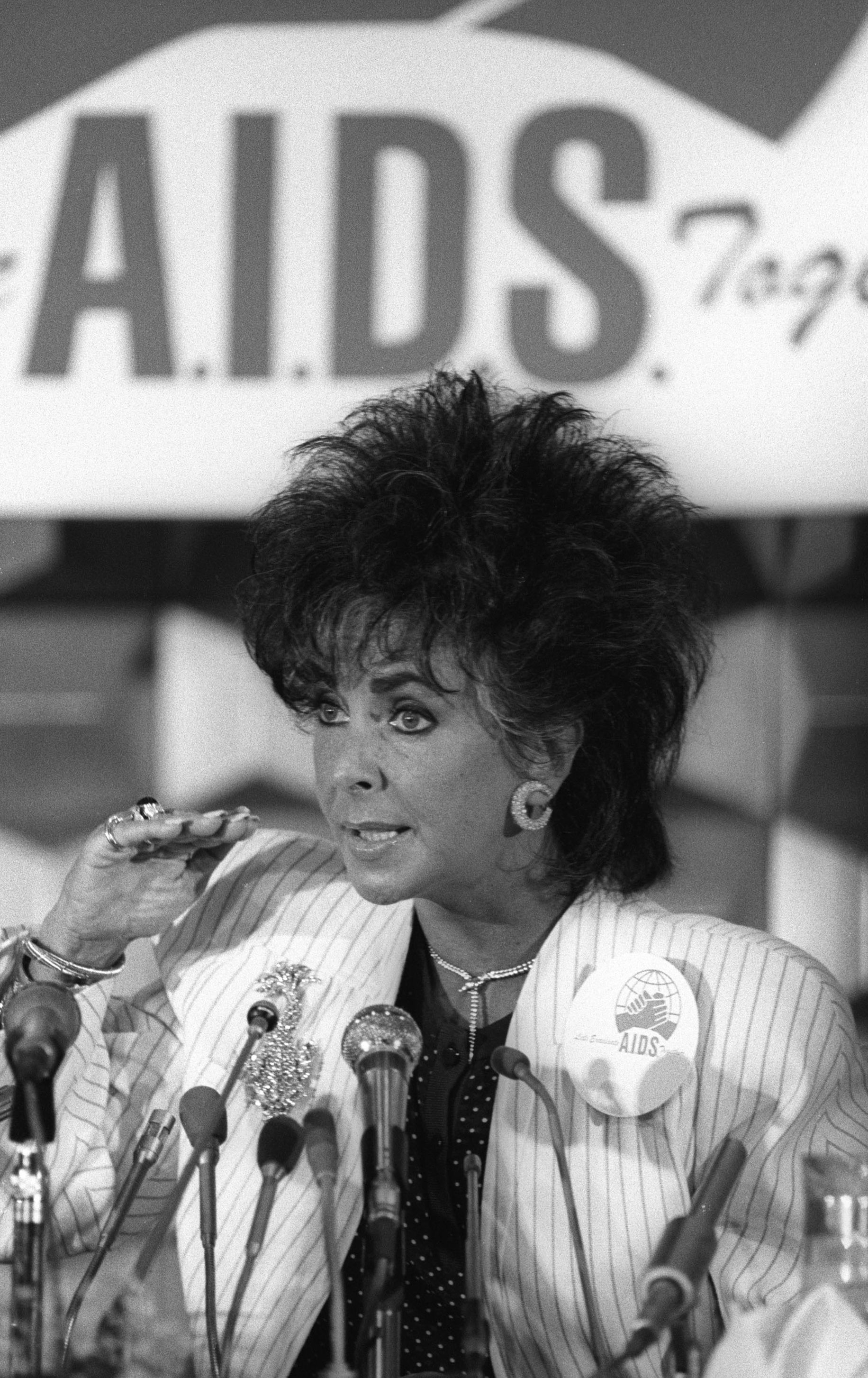 The late Elizabeth Taylor is remembered for many things: her violet eyes, her acting chops and saltiness. But something that usually doesn't make it in the same breath when describing the venerable Liz Taylor is her tireless activism to halt the spread of HIV and AIDS in the '80s and '90s. She would go to hospices and hug patients dying of the disease, raised millions for research in her Elizabeth Taylor Aids Foundation and even testified before Congress in 1986 to advocate for the Ryan White CARE Act to raise money for emergency AIDS care in places where it was most needed.
But it seems that Taylor was far more involved in halting AIDS than just her philanthropic efforts. AIDS activist and Taylor mentee Kathy Ireland said in a recent interview with Entertainment Tonight that the film star had not only been a part of an underground network that specialized in giving experimental HIV drugs to patients, but that her palatial home in Bel-Air was a "safe house" for those battling the epidemic.
"A lot of the work she did, it was illegal, but she was saving lives," Ireland said. "It was in a time when it was not something to do. Business associates pleaded with her, 'Leave this thing alone.' She received death threats. Friends hung up on her."
Underground efforts to combat AIDS existed, but the stigma and even outright denial that came with AIDS in the '80s stunted the public interest and financial support needed to address the disease. Taylor essentially set up a "West Coast Buyers Club," not unlike the one depicted in the acclaimed Dallas Buyers Club, going so far as to sell her jewelry to fund the operation. She was never caught, but Ireland remembers that the fear wasn't a factor anyway. "Elizabeth and fear? Not in the same sentence," Ireland said.