Elizabeth Warren Blasts Nursing Home Chain With Over 2,800 COVID Deaths for $5.2 Million Bonus to CEO
A nursing home chain paid bonuses to top executives despite the fact that nearly 3,000 of its residents died of COVID-19.
Senator Elizabeth Warren of Massachusetts lambasted Genesis Healthcare in a letter sent last week to Robert Fish, the company's chairman and chief executive officer.
"I would like an explanation for this unfathomable greed amidst a public health tragedy and economic crisis," the Democratic lawmaker wrote. According to a Securities and Exchange Commission filing, Genesis claimed to be on the cusp of bankruptcy and received $300 million in state and federal aid under the CARES Act—only to give its CEO George Hager Jr. a $5.2 million retention bonus, a $650,000 retirement bonus and $300,000 consulting contract. He received these in addition to a $935,000 annual bonus last year.
Genesis announced Hager's retirement on January 5—shortly after he received the retention reward—but he continues to serve as a senior advisor to Genesis' board of directors.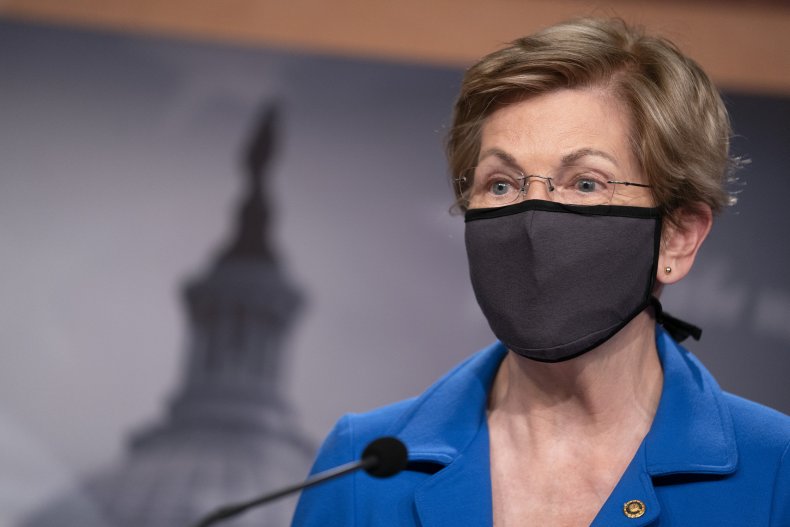 Under Hager's leadership, there were 14,352 confirmed COVID-19 cases and more than 2,800 deaths at over 350 Genesis facilities, according to Warren's letter. She wrote that while the virus is a risk to the senior population, other nursing home chains cannot rival the scale of COVID-19 infection and death at Genesis facilities.
"There is no rationale whatsoever for offering Mr. Hager a multimillion dollar windfall in the wake of these fatalities," Warren stated. Although nursing homes are considered high-risk for COVID-19 infections, she argues that Hager's leadership did little to nothing to curtail the worst of the pandemic. In one case, facilities reported consistently low supply of personal protective equipment and only received relief after Hager's bonuses were approved.
Warren juxtaposes Hager's bonus payments with the picture he painted of the company's wavering financial situation during the pandemic.
"We are aggressively managing liquidity at every turn...that being said, we are still burning cash," Hager reportedly said during a November conference call.
Warren responded in her letter: "I now know that millions of dollars of that cash was spent on Mr. Hager's lavish bonuses and handouts to other top executives."
Hager pushed for Genesis to receive continued government support to keep facilities operating. The company received $186 million in CARES Act grants, $157 million in advance Medicare payments, $90 million in deferred payroll taxes and $56 million in state aid last year.
"While we are grateful for federal and state financial support received and committed to date, the stimulus funds recognized in the third quarter of 2020 fell nearly $60 million short of the company's Covid-19-related costs and the estimated impact of lost revenue," Hager said in November 2020.
Genesis is within the top five of national nursing home chains that funnel profits to affiliated companies, The Washington Post reported. This means that companies are more likely than residents to see the fruit of operational income.
Warren has given Fish until February 10 to respond to a list of questions in her letter.
Newsweek has reached out to Genesis Healthcare for comment.