Elizabeth Warren Calls for Imprisoning of Opioid Manufacturers, Not Victims, for Role in Epidemic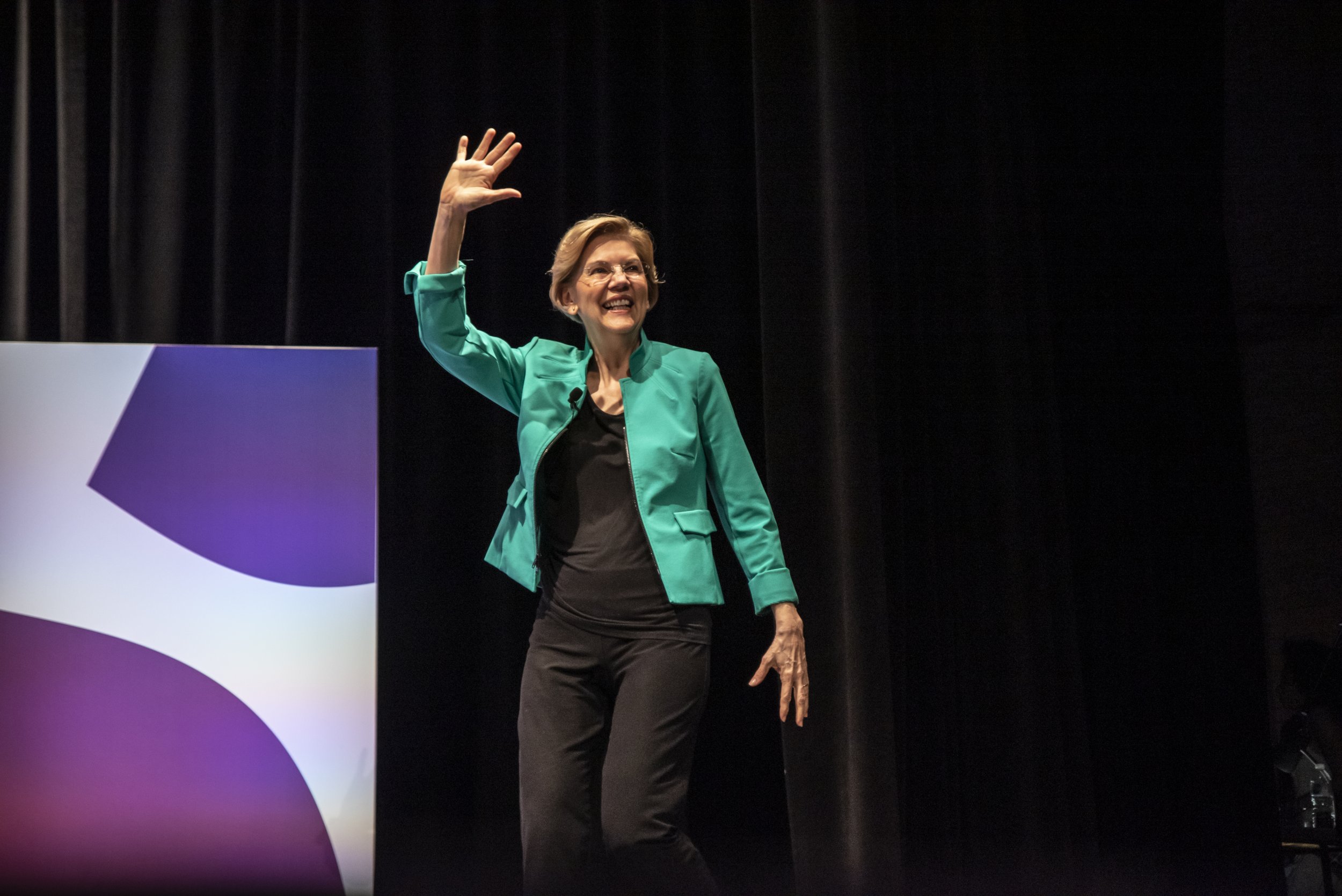 Senator Elizabeth Warren called for imprisoning the billionaire producers of OxyContin on Wednesday.
In her plan to end the crisis, the presidential candidate said the federal government should spend $100 billion over 10 years to combat opioid addiction, which has led to the deaths of, on average, 130 Americans daily.
In unveiling her proposal, Warren highlighted the impact of the crisis on communities of color and called for tougher penalties for drugmakers. She focused on the Sackler family, whose company, Purdue Pharma, makes OxyContin, an opioid at the center of the epidemic. Purdue Pharma is facing around 2,000 lawsuits and has been sued by 35 states, according to Reuters.
"That's the America we deserve. An America where we take care of each other, where health care for every person who needs it matters more than rich families shielding their wealth. An America where when people like the Sacklers destroy millions of lives to make money, they don't get museum wings named after them, they go to jail," Warren said.
"Under my opioid plan, billionaires like the Sacklers wouldn't get to live the high life while only one out of five folks who need opioid treatment get the help they need. Instead, they would pay up to help make sure every person gets the care they need," she said in a Medium post announcing her plan.
Warren's proposal is a reintroduction of the Comprehensive Addiction Resources Emergency Act, which she and Maryland Representative Elijah Cummings initially presented in April 2018. The plan would be funded by her millionaires' tax on the richest 75,000 families, Warren said. Harsher penalties for drugmakers would come from Warren's Corporate Executive Accountability Act, which she announced last month.
"Rather than blaming the victims, we need to make sure a crisis like this never happens again. That's why I'll keep fighting for real structural change — for accountability and for a real solution for the opioid crisis."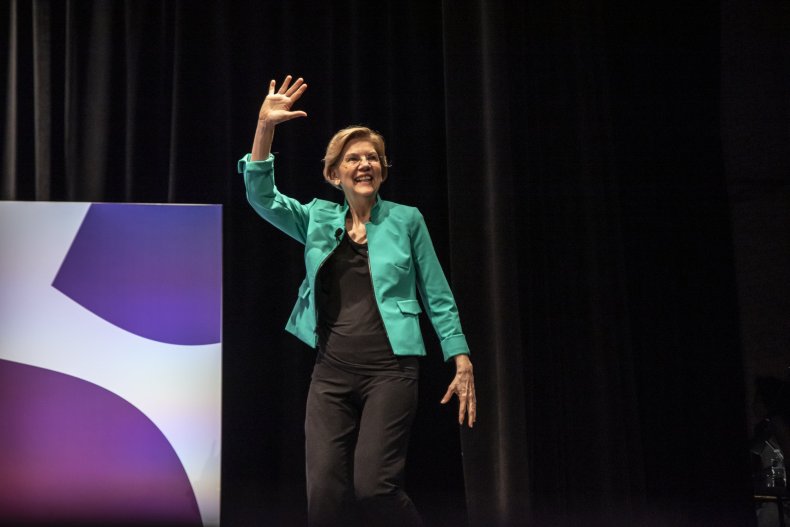 Richard Sackler, the former president of Purdue, has reportedly attempted to blame individuals addicted to opioids for misuse of the drugs. "We have to hammer on abusers in every way possible," he wrote in 2001. At the time, court filings claim, the company was promoting OxyContin and misleading doctors about the drug's risks.
"They are the culprits and the problem. They are reckless criminals," Sackler said about abusers.
More than 70,000 people died from drug overdoses in 2017, and about 68 percent of overdose deaths involved opioids, according to the Centers for Disease Control and Prevention.
Donald Trump has vowed at various points of his presidency to address the opioid crisis. In October 2017, he declared the epidemic a public health emergency. His administration said that, as of October 2018, it had "secured $6 billion in new funding over a two-year window to fight opioid abuse." In April, the president touted "tremendous progress" in fighting the crisis and reiterated his administration's intention to "liberate our fellow Americans from the grip of drug addiction and to end the opioid crisis once and for all."
Despite repeated commitments to combat the crisis, critics and experts have questioned whether Trump's plan has been effective and whether he is allocating enough money to the problem. The 2020 budget proposed by the president earlier this year sought to cut money for the Office of National Drug Control Policy, which works to reduce drug use, by 95 percent.
The president has in previous years sought to cut ONDCP funding and been ignored. Congress again ignored the request.
"The Administration's FY 2020 National Drug Control Budget requests a record $34.6 billion for counter-drug efforts and nothing in the President's budget would threaten the proven, effective counter-drug programs ONDCP oversees," Peter Hoffman, the press secretary at the Office of National Drug Control Policy, told Newsweek in an email. "In fact, the overall drug control funding request is an increase of more than a billion dollars from the previous year. Additionally, this record investment would split resources evenly between public health and public safety efforts."
White House adviser Kellyanne Conway defended Trump's actions in March, saying that "in President Trump's first year in office, overdose deaths grew by 10 percent, having grown by 22 percent the year before."
This article has been updated with comment from Peter Hoffman.