Elizabeth Warren Calls Out All Male Democratic Candidates on Debate Stage, Says They've Lost a Collective 10 Elections
At the Democratic debate in Des Moines, Iowa Tuesday night, CNN White House Correspondent Abby Phillip asked Senator Elizabeth Warren how she felt about Senator Bernie Sanders telling her in a private meeting that a woman could not win a presidential election.
Sanders denied making the statement, calling it "incomprehensible."
"Well, as a matter of fact I didn't say it," Sanders said. "Anybody who knows me knows that it's incomprehensible that I would think that a woman cannot be president of the United States. Go to YouTube today. There's some video of me 30 years ago talking about how a woman could become president of the United States."
Sanders then told the audience how he "stayed back" during a 2015 movement to draft Warren into the election.
"Senator Warren decided not to run and I did run afterwards," Sanders said.
"Hillary Clinton won the popular vote by three million votes. How could anybody in a million years not believe that a woman could become president of the United States?" Sanders asked.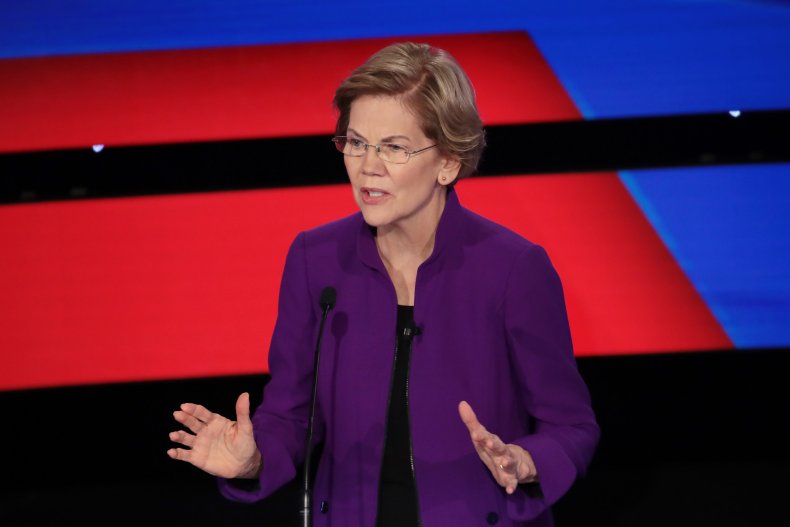 Sanders reiterated his desire to win the nomination but said that if any of the other men or women on the stage won, he would "do everything in my power to make sure that they are elected in order to defeat the most dangerous president in the history of our country."
"You're saying that you never told Senator Warren that a woman could not win the election?" Phillip asked Sanders.
"That is correct," Sanders replied.
Directing her question toward Senator Warren, Phillip asked, "What did you think when Senator Sanders told you a woman could not be president?"
"I disagreed," Warren replied. "Bernie is my friend and I am not here to try to fight with Bernie."
"I think the best way to talk about who can win is by looking at peoples' winning record," Warren continued. "Can a woman beat Donald Trump? Look at the men on this stage. Collectively, they have lost ten elections."
"The only people on this stage who have won every single election that they've been in are the women, Amy [Klobuchar] and me," Warren said. "The only person on this stage who has beaten an incumbent Republican anytime in the past 30 years is me."
Sanders objected to this last point, pointing out he'd defeated an incumbent Republican in 1990. Warren said that was why she specified "in the past 30 years."
Before the Tuesday debate, a poll from CNN, Mediacom and The Des Moines Register showed Warren trailing behind Sanders in second place with a 17 percent standing. Sanders was in the lead with a 20 percent ranking.