Elizabeth Warren Weighs in on Taylor Swift's Rift With Her Former Record Company
Taylor Swift has gained a couple of new allies in her quickly escalating feud with her former label, Big Machine Records—including Democratic presidential candidate, Elizabeth Warren.
On Thursday, the 29-year-old pop star took to Twitter and accused Big Machine Records' Scott Borchetta and Scooter Braun—who purchased the singer's back catalog for $300 million in July—of preventing her from performing her songs at the upcoming American Music Awards on November 24.
"Scott Borchetta and Scooter Braun have now said that I'm not allowed to perform my old songs on television because they claim that would be re-recording my music before I'm allowed to next year," Swift wrote, in her post, which she captioned with "I don't know what else to do."
Get your unlimited Newsweek trial >
The message continued: "I feel very strongly that sharing what is happening to me could change the awareness level for other artists and potentially help them avoid a similar fate. The message being sent to me is very clear. Basically, be a good little girl and shut up. Or you'll be punished."
Carlyle Group, a private equity firm, was involved in the sale of Swift's back catalog, according to CNBC.
In an unlikely turn of events Saturday, support for the Lover artist came from a surprising source: Warren, who backed the singer in a Twitter post.
"Unfortunately, @TaylorSwift13 is one of many whose work has been threatened by a private equity firm," the Massachusetts senator tweeted. "They're gobbling up more and more of our economy, costing jobs and crushing entire industries. It's time to rein in private equity firms — and I've got a plan for that."
Get your unlimited Newsweek trial >
On Friday, Rep. Alexandria Ocasio-Cortez also chimed in on Swift's ongoing battle with Borchetta and Braun, tweeting: "Private equity groups' predatory practices actively hurt millions of Americans. Their leveraged buyouts have destroyed the lives of retail workers across the country, scrapping 1+ million jobs. Now they're holding @taylorswift13's own music hostage. They need to be reigned in."
While Borchetta and Braun firmly denied Swift's accusations (in which she also claimed they had tried to halt production of a Netflix documentary about her), fellow music makers Halsey and Selena Gomez championed on the side of the Pennsylvania native.
"Not only are we looking at an awful business move...but this is just mean. This is punishment. This is hoping to silence her from speaking about things by dangling this over her head," Halsey had shared on her Instagram stories earlier this week.
"At no point did we say Taylor could not perform on the AMAs or block her Netflix special," Big Machine Label Group said in response to the Swift controversy, as reported by Rolling Stone. "In fact, we do not have the right to keep her from performing live anywhere. Since Taylor's decision to leave Big Machine last fall, we have continued to honor all of her requests to license her catalog to third parties as she promotes her current record in which we do not financially participate."
The label's headquarters in Nashville shut down early on Friday after "direct and hostile death threats being made to employees of the company," reported Entertainment Tonight.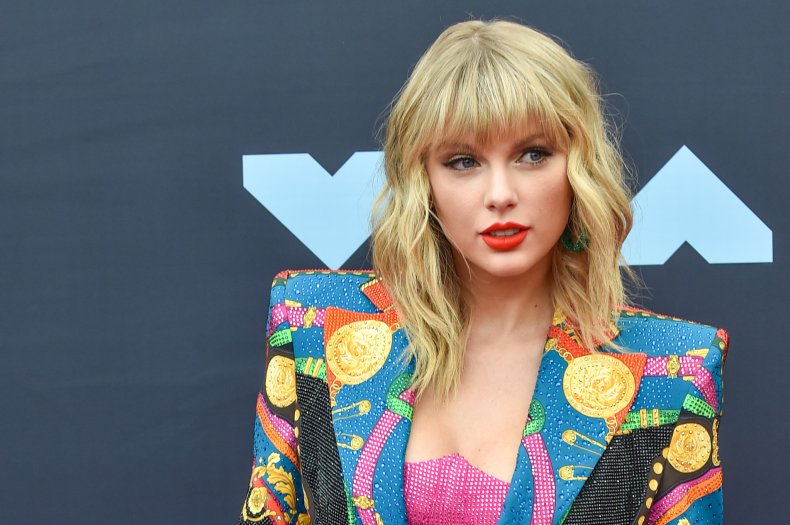 Elizabeth Warren Weighs in on Taylor Swift's Rift With Her Former Record Company | Culture