Elizabeth Warren Has 'Reaffirmed' She's 'Not a Citizen of Any Tribal Nation' With Cherokee Nation Apology for DNA Test
Ahead of a potential 2020 presidential run, Democratic lawmaker Elizabeth Warren has issued an apology to the Cherokee Nation after taking a controversial DNA test to prove her Native American heritage.
"Senator Warren has reached out to us and has apologized to the tribe," Julie Hubbard, the tribe's executive director of communications, told The Intercept. The digital news outlet was the first to report Warren's apology.
"We are encouraged by this dialogue and understanding that being a Cherokee Nation tribal citizen is rooted in centuries of culture and laws not through DNA tests. We are encouraged by her action and hope that the slurs and mockery of tribal citizens and Indian history and heritage will now come to an end," Hubbard added.
According to a report by The New York Times, Warren called Bill John Baker, the principal chief of Cherokee Nation, on Thursday night for a "brief and private" conversation. Hubbard told the Times that Baker and the tribe's secretary of state, Chuck Hoskin Jr., "appreciate that she has reaffirmed that she is not a Cherokee Nation citizen or a citizen of any tribal nation."
The apology comes months after Warren released a video in which she had a DNA test and geneticist estimate that she is somewhere between 1/64th and 1/1024th Native American.
Warren opted to take the DNA test after receiving backlash for claiming Native American status during her time in higher education. President Donald Trump was one of Warren's biggest attackers, using the slur "Pocahontas" to refer to the Massachusetts senator.
Shortly after Warren's results were released, Trump called the test a "scam" and wrote in a tweet that the senator should "apologize for perpetuating this fraud against the American Public."
But Warren initially refused to apologize, telling the Times as recently as December: "I put it out there. It's on the internet for anybody to see. People can make of it what they will. I'm going to continue fighting on the issues that brought me to Washington."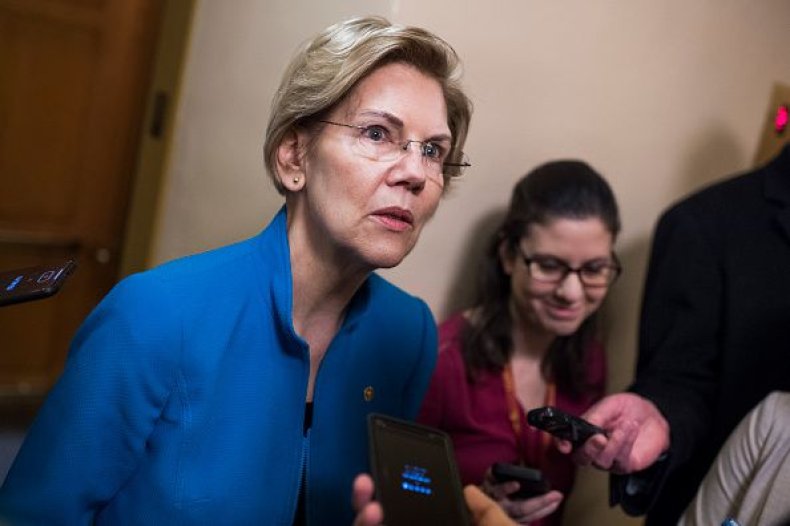 But now Warren has launched an exploratory committee to decide whether she will run for the Democratic nomination for president. While she has not announced her decision yet, she is expected to make a 2020 announcement on February 9.
"One month ago today, we launched this exploratory committee to build a grassroots movement to level the playing field," Warren tweeted on Thursday. "On Sat, February 9, I'll be making a BIG announcement about my 2020 plans."
President Trump told the Times in an exclusive interview that he is not worried about Warren's campaign, suggesting that she is "hurt badly" after he set the "Pocahontas trap."
"I do think Elizabeth Warren's been hurt very badly with the Pocahontas trap. I think she's been hurt badly. I may be wrong, but I think that was a big part of her credibility, and now all of a sudden it's gone," Trump said.