Elizabeth Warren Drops Out of 2020 Race But Her Dog Bailey Refuses to Leave
Elizabeth Warren's dog, Bailey, won't give up on the campaign trail. Even after the Massachusetts senator dropped out of the 2020 presidential race, Bailey's hilarious and stubborn antics were caught on camera and shared online.
Campaign field organizer Dana Larkin shared a snapshot of the golden retriever at campaign headquarters in Charlestown, Massachusetts. The Boston University grad was having difficulty getting Warren's dog down the flight of stairs. Even though Larkin attached the 16-month-old to a leash, the immovable Bailey had to be carried out of the room.
Larkin tweeted, "After hours of pets and a full burrito later, Bailey had no intention of leaving headquarters."
Larkin, of course, was referring to the burrito chomp heard around the world. On March 5, 2020, Warren's dog was caught on camera swiping another person's burrito. In front of the "Dream Big, Fight Hard" posters, Bailey refused to give up the stolen food and clenched his teeth.
An unseen spectator in the video can be heard to cry out,"Bailey stole it!"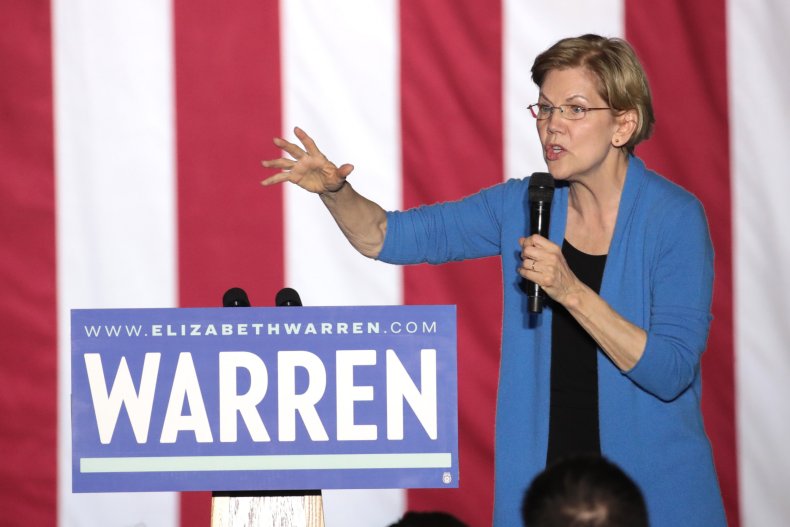 Gabrielle Farrell, Warren's press secretary during her election campaign, captured six seconds worth of video of Bailey stealing the over-stuffed tortilla. After sharing the short video on Twitter, Bailey became internet sensation, according to The Hill.
"Bailey legit just swiped someone's burrito," tweeted Farrell.
In an interview with Rachel Maddow for MSNBC, Warren defended her pooch, saying he was just "stress-eating."
"He just said the pressure of First Dog had finally gotten to him," Warren explained. "He is a dog who stands up and says, 'I'm not waiting for someone to offer, I see what I wanted, I go straight after.'"
Warren teased, "Bailey's mostly a good boy; mostly."
Bailey was a gift from her husband, Bruce Mann, back in July 1, 2018. The dog gets its name from George Bailey, played by Jimmy Stewart, in the 1947 film, It's a Wonderful Life. Warren described him online as a "sweetie."
On March 5 Warren suspended her presidential campaign. After thanking her supporters, Warren declined to endorse her other rivals, Bernie Sanders and Joe Biden. The hashtags, #WarrenToBernie and #WarrenToBiden, started trending on Twitter afterwards.