Elizabeth Warren Says Facebook is Helping Trump Spread Lies and Misinformation, is Unprepared to Handle 2020 Election
Facebook is actively helping President Donald Trump spread lies and misinformation for profit, Senator Elizabeth Warren said, after CEO Mark Zuckerberg defended his company's stance on political advertisements on the platform in an address on free speech.
Warren, the presidential hopeful who remains the favorite to take on Trump next year after the fourth round of Democratic debates concluded on Tuesday, said Zuckerberg is "unprepared to handle" the 2020 presidential election, adding that she believes the CEO has learned little from 2016.
Her comments come after Zuckerberg addressed an audience at Georgetown University on Thursday, where he said banning political adverts on the platform was considered, but ultimately the company decided to reject the idea.
"I don't think it's right for a private company to censor politicians in a democracy," he said.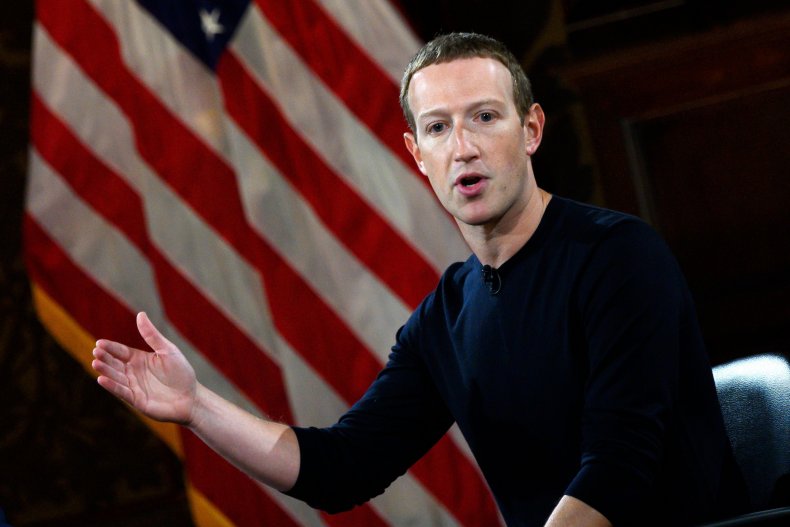 Following the address, Warren was quick to slam the remarks on Twitter, maintaining the criticism of Facebook and Zuckerberg that has been consistent throughout her campaign.
"Mark Zuckerberg's speech today shows how little he learned from 2016, and how unprepared Facebook is to handle the 2020 election," Warren said.
"Facebook had a policy that didn't permit misinformation in any ads. Facebook built relationships with independent fact-checkers, so they weren't the sole deciders of what was or wasn't a lie. But Facebook undermined those relationships and excluded political ads from that policy.
"Here's the thing, Mark. Trump isn't just posting a lie on his own page for his own followers. Facebook is accepting millions of dollars from Trump to run political ads, including ones with misinformation and outright lies. Ads that TV stations won't even run.
"Facebook is actively helping Trump spread lies and misinformation. Facebook already helped elect Donald Trump once. They might do it again—and profit off of it."
Warren is one of numerous voices critical of Zuckerberg at present after Facebook rejected a request from Joe Biden's presidential campaign to remove an advert from Trump's re-election campaign that contained misleading information earlier this month.
She even went as far as creating her own misleading ads that stated Zuckerberg has endorsed Trump for president.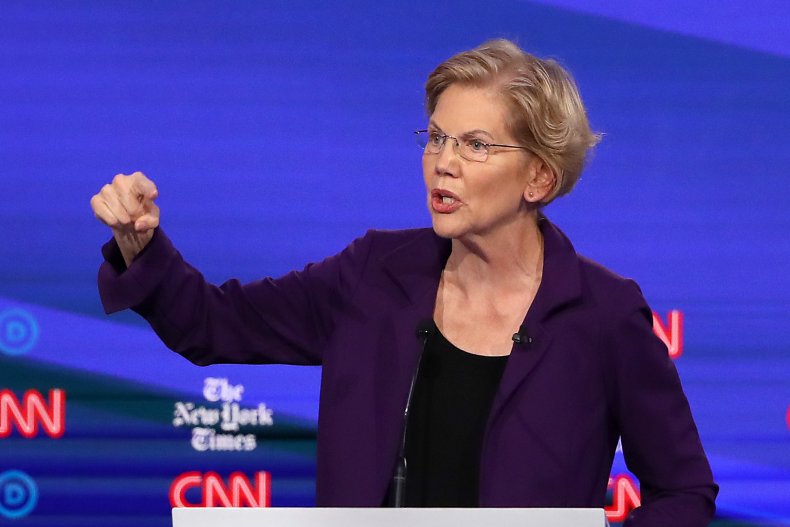 Zuckerberg maintains, however, that although it may be easy to remove one or two obviously misleading or untruthful political advertisements, it would be impossible to monitor all political adverts at scale.
Facebook now has upwards of 2.4 billion users uploading content in over 150 languages and political advertisements feature for races at all levels of government, in countries across the globe.
"Given the sensitivity around political ads, I've considered whether we should stop allowing them altogether," Zuckerberg said.
"But political ads are an important part of voice—especially for local candidates, up-and-coming challengers and advocacy groups that may not get much media attention otherwise. Banning political ads favors incumbents and whoever the media covers."
Zuckerberg also contrasted Facebook's position in contrast to that of China's where free speech is censored and controlled.
"I don't think most people want to live in a world where you can only post things that tech companies judge to be 100 percent true," Zuckerberg said.