Elizabeth Warren Has a Plan to Help Taylor Swift and Another Plan to Make Her Poorer
Elizabeth Warren says she has a plan that would help Taylor Swift in her battle against a private equity firm. What she didn't say was that she has a plan that would make Swift poorer.
Swift has called on The Carlyle Group, an investor in Big Machine Records, to pressure her former record label over $7.9 million in alleged unpaid royalties and to allow the musician to control the rights to her own songs. Democratic presidential candidate Warren tweeted that Swift "is one of many whose work has been threatened by a private equity firm. They're gobbling up more and more of our economy, costing jobs and crushing entire industries. It's time to rein in private equity firms—and I've got a plan for that."
The Massachusetts senator was probably referring to the "Stop Wall Street Looting Act," which would "fundamentally reform private equity by closing the legal, tax and regulatory loopholes that allow private equity firms to capture all the rewards of their investments while insulating themselves from risk," according to the press release on Warren's Senate website.
The plan she didn't mention is her controversial "ultra-millionaire" wealth tax, which proposes a 2 percent annual tax on the total assets of households with a net worth between $50 million and $1 billion, and a 3 percent annual tax on those with a net worth $1 billion and more.
"All household assets held anywhere in the world will be included in the net worth measurement, including residences, closely held businesses, assets held in trust, retirement assets, assets held by minor children and personal property with a value of $50,000 or more," says the plan.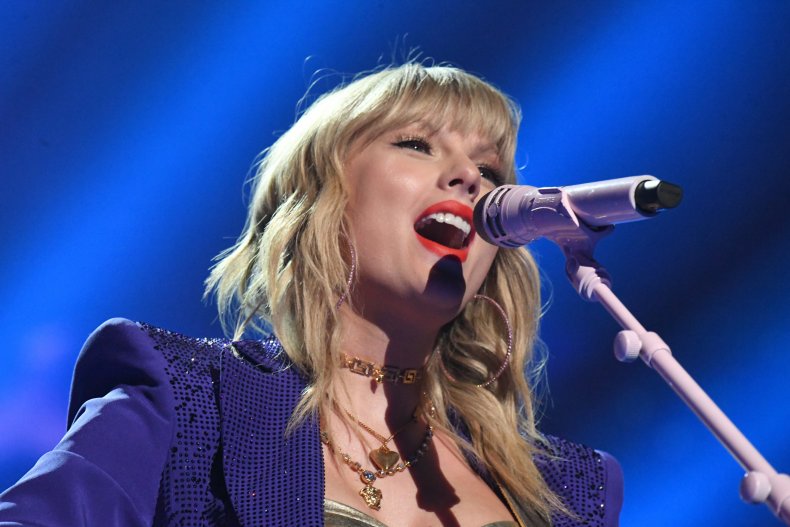 Swift owns more than $81 million worth of real estate, and with a net worth of over $360 million, according to Forbes, Swift is in Warren's sights. If a Warren presidency sees the wealth tax pass within the first year of Warren's first term, Swift would be on the hook for more than $6.2 million (from the taxed $310 million). By the end of Warren's term, Swift would have paid the federal government over $18.6 million.
In short: Warren's plan could cost the musician far more than she's claiming in unpaid royalties.
Swift's grievance with her former label is about money as well as artistic freedom: she claims Big Machine is blocking her from playing her older discography at the American Music Awards. Swift recorded her first 6 albums with the label, who are allegedly unwilling to sell back the rights to her music, and to let Swift play her songs that they own.
Big Machine denied that the label was blocking Swift from performing her own material. "Taylor, the narrative you have created does not exist," said the statement.
Selena Gomez, Gigi Hadid, Lily Allen and Halsey have also publicly supported Swift. Justin Bieber, a fellow client of record label founders Scooter Braun and Scott Borchetta, defended the men. So did conservative commentator Candace Owens, who tweeted that Swift is no victim.
Newsweek reached out to Warren's campaign and Senate office and representatives of Swift and Big Machine for comment; none replied before this story was published.