Elizabeth Warren Joins Those Who Want to Decriminalize Sex Work
Sen. Elizabeth Warren said Wednesday she is open to the idea of decriminalizing sex work in the country. She told the Washington Post she acknowledges that sex workers endure hardships and abuse, and she wants to make sure those affected by human sex trafficking are particularly protected.
"I'm open to decriminalization. Sex workers, like all workers, deserve autonomy but they are particularly vulnerable to physical and financial abuse and hardship," Warren said. "We need to make sure that we don't undermine legal protections for the most vulnerable, including the millions of individuals who are victims of human trafficking each year."
Just two years ago, Warren sponsored a bill that would "end banking for human traffickers" to hopefully halt their actions.
Warren, who represents Massachusetts, is among some 2020 Democratic presidential hopefuls, and she now joins a handful of them in the decriminalization of prostitution and other sex work.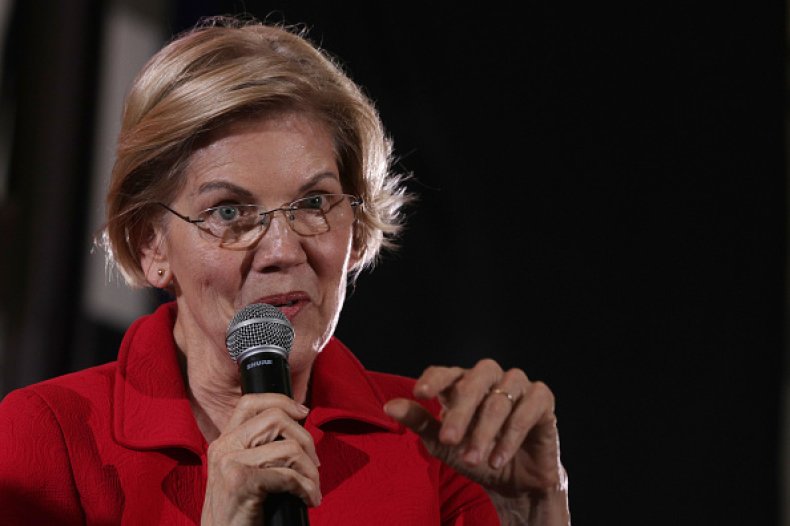 Sen. Kamala Harris from California earlier this year said she supported a bill that would decriminalize prostitution and other sex employment, per a report from The Hill.
"I think that we have to understand, though, that it is not as simple as that," Harris said in February. "There's an ecosystem around that, that involves crimes that harm people. And for those issues, I do not believe that anybody who hurts another human being or profits off of their exploitation should be ... free of criminal prosecution.
"But when you're talking about consenting adults? Yes, we should really consider that we can't criminalize consensual behavior as long as no one is being harmed. I was advocating [15 years ago] that we have to stop arresting these prostitutes and start going after the johns and the pimps, because we were criminalizing the women."
2020 Democratic presidential candidates Cory Booker, Tulsi Gabbard and Mike Gravel agreed with Warren and Harris, according to this BuzzFeed report.
BuzzFeed reported that decriminalizing sex work, or "the oldest profession in the world" as the organization stated, is still only supported by a handful of leading Democrats in a growing field of 2020 presidential hopefuls to unseat President Donald Trump.
"Many of the candidates said nothing, despite several requests," BuzzFeed reported.
In the poll by BuzzFeed, only New York Mayor Bill de Blasio said sex work should continue to be criminalized. Many top candidates either had no response or they had not responded yet to the survey conducted last month.