Elizabeth Warren, Katie Porter Fire Back At Chase Bank Tweet: 'Families Aren't Spending Frivolously; They're Trying to Pay Rent'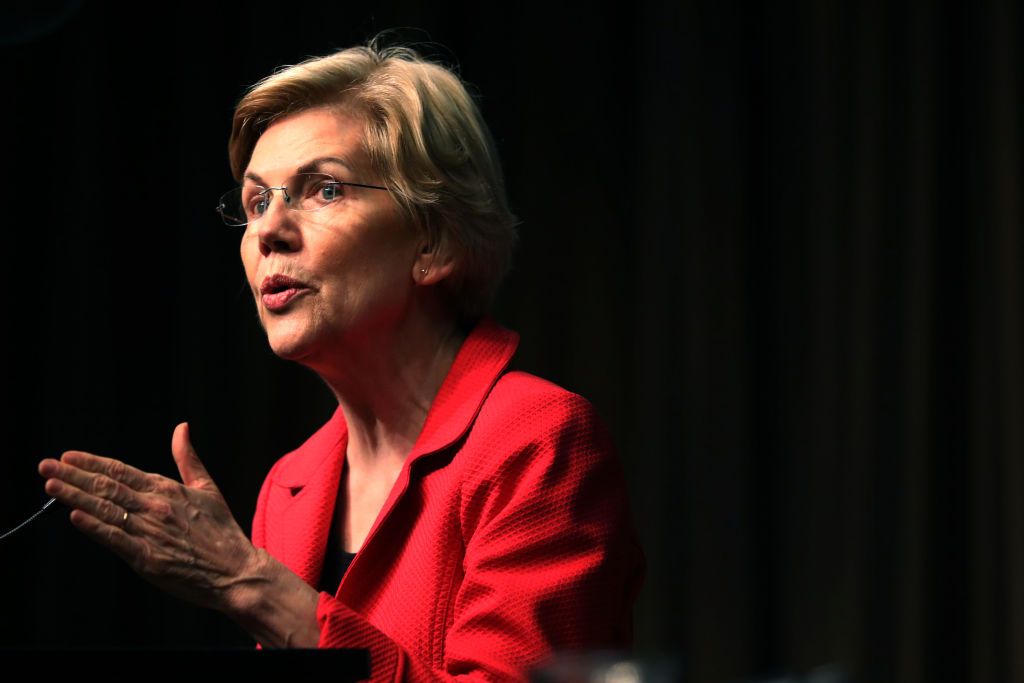 Chase Bank found itself in deep water for a "Monday Motivation" tweet that many called insensitive, including Senator Elizabeth Warren of Massachusetts and Representative Katie Porter of California.
The since-deleted tweet from Chase presented a fictional conversation between a customer and a bank account. The customer asked why the account balance was "so low," and the bank account blamed it on purchasing cups of coffee, eating restaurant food and taking taxis.
Porter fired back, noting that families don't spend "frivolously; they're trying to pay rent."
Porter went on to call for an apology for what she coined "Tone Deaf Tuesday."
"Chase, this isn't #MondayMotivation," Porter wrote. "Unless this condescension reflects Mr. Dimon's view of his customers, I'd suggest an apology. We can call it #ToneDeafTuesday."
Warren also responded in a since-deleted tweet that mocked Chase's style.
"Chase: why aren't customers saving money?
Taxpayers: we lost our jobs/homes/savings but gave you a $25b bailout
Workers: employers don't pay living wages
Economists: rising costs + stagnant wages = 0 savings
Chase: guess we'll never know
Everyone: seriously?"
Following the uproar among politicians and the general public, Chase deleted the tweet and thanked Twitter for the "feedback."
Despite the tweet being deleted and the promise of better tweets being issued, many thought Chase didn't deliver an apology.
"If you haven't noticed, this isn't the response we were looking for," Twitter user @clmay94 wrote.
Another user, @buboffoon, wrote, "I'm pretty sure we literally don't need a bank making Monday motivation posts at all, actually."
This isn't the first time Chase has received criticism from U.S. politicians. As previously reported, Representative Alexandria Ocasio-Cortez of New York called out JPMorgan Chase CEO Jamie Dimon last month after he criticized her Green New Deal proposal to address climate change and economic inequality.
"I don't spend much time worrying about things that I can't effectuate," the CEO said during an interview. "Can you focus on climate change in an intelligent way that doesn't damage the economy? Yes, you can. It's called CO2 emission taxes, or trading, there's a couple of ways to do it. So you better do it wisely because you could hurt the economy, which hurts everybody."
A day later, Ocasio-Cortez took to Twitter to point out JPMorgan's $13 billion settlement with the U.S. federal government in 2013 over allegations that the bank fraudulently overstated the quality of mortgages sold to investors leading up to the 2008 financial crisis.
"JP Morgan agreed to pay out *$13 billion* over its massive role in mortgage schemes w the '08 recession," the freshman congresswoman wrote. "They also finance major fossil fuel pipelines. It's big money."
Ocasio-Cortez added, "So maybe they *aren't* the best authority on prioritizing economic wellbeing of everyday people & the planet."