Elizabeth Warren Launches Investigation Into Mail-Order Prescription Delays
Sen. Elizabeth Warren (D-Mass.) and Sen. Bob Casey (D-Pa.) announced Thursday that they had opened an investigation into the United States Postal Service (USPS) postponing the delivery of prescription medications.
On Wednesday, the senators wrote identical letters to five major pharmacies and pharmacy benefit managers asking for information on prescriptions ordered for USPS delivery and a month-to-month breakdown of the time it took to deliver the prescriptions. They suggested that President Donald Trump and Postmaster General Louis DeJoy were intentionally sabotaging mail delivery, potentially putting the lives of seniors and others who rely on the prescriptions at risk.
"Millions of Americans with diabetes, high blood pressure and heart disease, asthma, and other chronic conditions, illnesses or health care needs rely on the USPS for delivery of their prescription drugs and are at grave risks if President Trump's efforts to degrade the mail service results in delays and disruptions," the senators wrote. "These health threats are magnified by the ongoing pandemic."
"Yesterday, Postmaster General Louis DeJoy announced that he would suspend his changes to postal operations until after the election," they added. "But this vague statement did not allay our concerns: it is unclear if he will reverse changes that have already been made, or if he will fully resume all operations and eliminate and prevent further mail service delays."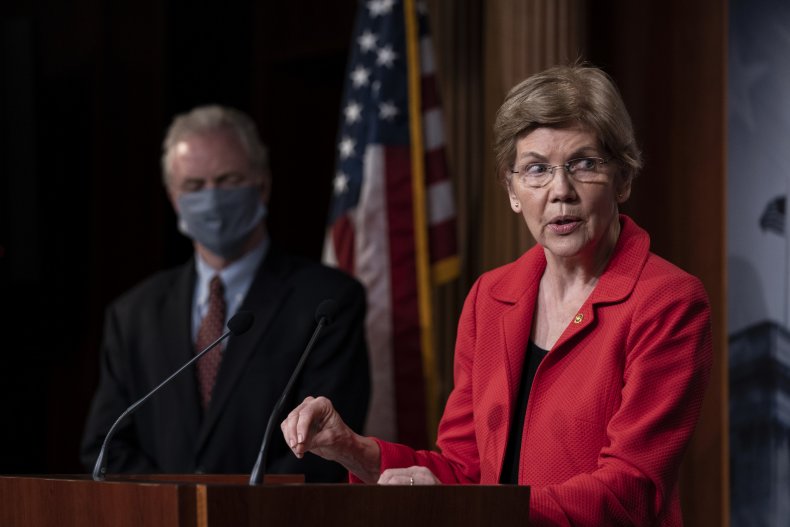 Mail delivery of prescription medication has significantly increased in 2020 due to the pandemic, according to multiple reports. An Axios-Ipsos poll released Tuesday indicated that 19 percent of Americans had expected medication delivered by mail in the previous week. Of those, 24 percent said their expected delivery was delayed or not delivered.
Those experiencing long delays or not receiving critical medication have included current and former members of the military. The Department of Veterans Affairs, which uses the USPS for 90 percent of prescription deliveries, has experienced a nearly 25 percent delay in deliveries over last year, according to Disabled American Veterans.
"It is simply unacceptable that America's veterans, particularly those who were injured or made ill in defense of this country, should face the prospect of not receiving necessary medications in a timely manner considering such delays can be the difference between health and sickness, or even worse," the organization said in a statement on Monday.
Democrats have suggested that DeJoy, a major Trump donor who was appointed postmaster general in May despite having no USPS experience, is intentionally slowing down the mail in an effort to sabotage voting by mail. Trump has claimed that mail-in voting is rife with widespread fraud, despite using it himself repeatedly. Most studies show little to no fraud in mail-in voting.
Last week, a request from Warren and other Democrats led to the USPS Office of Inspector General launching a review into the policy changes DeJoy has instituted since taking office on June 16. DeJoy claimed that the slowdowns were "unintended consequences" of cost-cutting measures before announcing on Tuesday that the changes would be suspended until after election day.
However, reports later indicated that mail sorting machines that had been removed as part of the changes would not be returning. House Speaker Nancy Pelosi (D-Calif.) said that DeJoy said he "has no intention of replacing the sorting machines" during a conversation on Thursday.