Elizabeth Warren's Net Worth: Massachusetts Democrat Releases Tax Returns Spanning Decade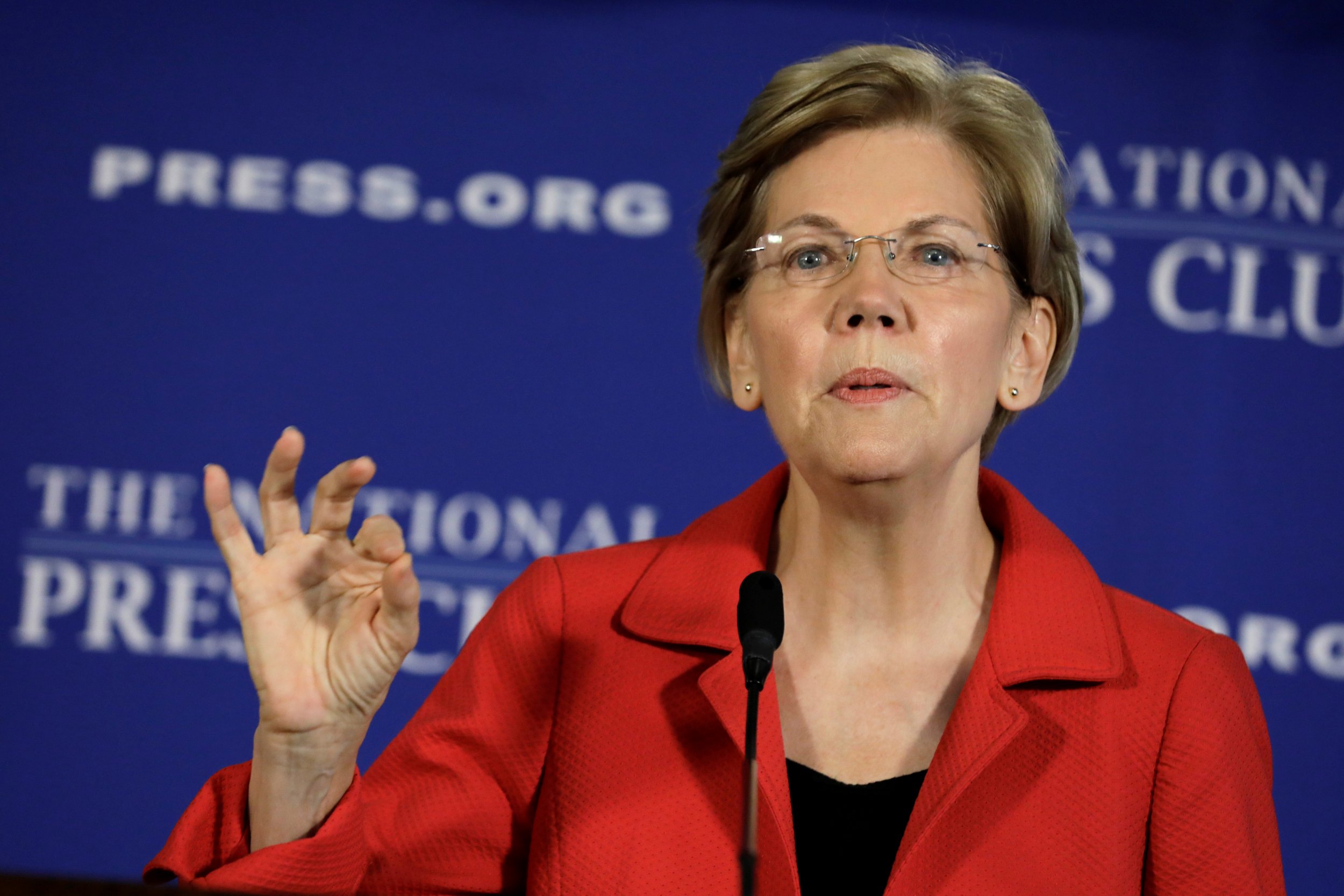 Senator Elizabeth Warren released 10 years of her tax returns online on Wednesday, one day after she called for comprehensive anti-corruption laws in Washington.
The Massachusetts Democrat included federal and state returns—from 2008 to 2017, a move that further fueled speculation that Warren was planning to run for president in 2020.
"Every year she's been in public service, Sen. Warren has been required to disclose her income and assets annually," the website for her 2018 Senate re-election bid said. "She's gone a step further and released her tax returns covering her time in public service to date."
According to the 2017 tax statements, Warren and her husband, Bruce Mann, reported an adjusted gross income of $913,000. Together, they paid $302,000 in taxes that year and are eligible for nearly $34,000 in refunds.
That same year, Warren reportedly attributed $174,000 of her earnings to her U.S. senator salary, and $430,370 to the income she earned from writing books. The couple also donated $82,000 to charity.
Warren has written and co-written several books over the past decade. Last year, she released This Fight Is Our Fight: The Battle to Save America's Middle Class, detailing why the U.S. middle class is under siege and how the fight can be won.
In 2016, Warren and Mann reported a total adjusted gross income of $717,000, about $224,000 of which was attributed to Warren earnings from "consulting, lecturing, writing, investing."
According to CNN, Warren's net worth was estimated to be between $3.7 million and $10 million in 2015.
Reports have spurred rumors that Warren is seeking the presidential nomination in 2020. The former Harvard Law School professor has denied those claims, saying she is focusing on her Senate re-election bid this year.
The tax returns came a day after Warren called for Washington to implement extensive anti-corruption laws. On Tuesday, Warren unveiled her Anti-Corruption and Public Integrity Act. If passed, the sweeping legislation would require the IRS to release the last two years of tax returns for all congressional candidates, in addition to each year they are in office. The bill would also bar presidents, members of Congress and other elected officials from ever working as lobbyists.
Warren, who has repeatedly criticized President Donald Trump for refusing to release his tax returns, said the bill would "eliminate the influence of money in federal government."