Elizabeth Warren Promises No Fundraisers or Phone Calls With Wealthy Donors During Presidential Campaign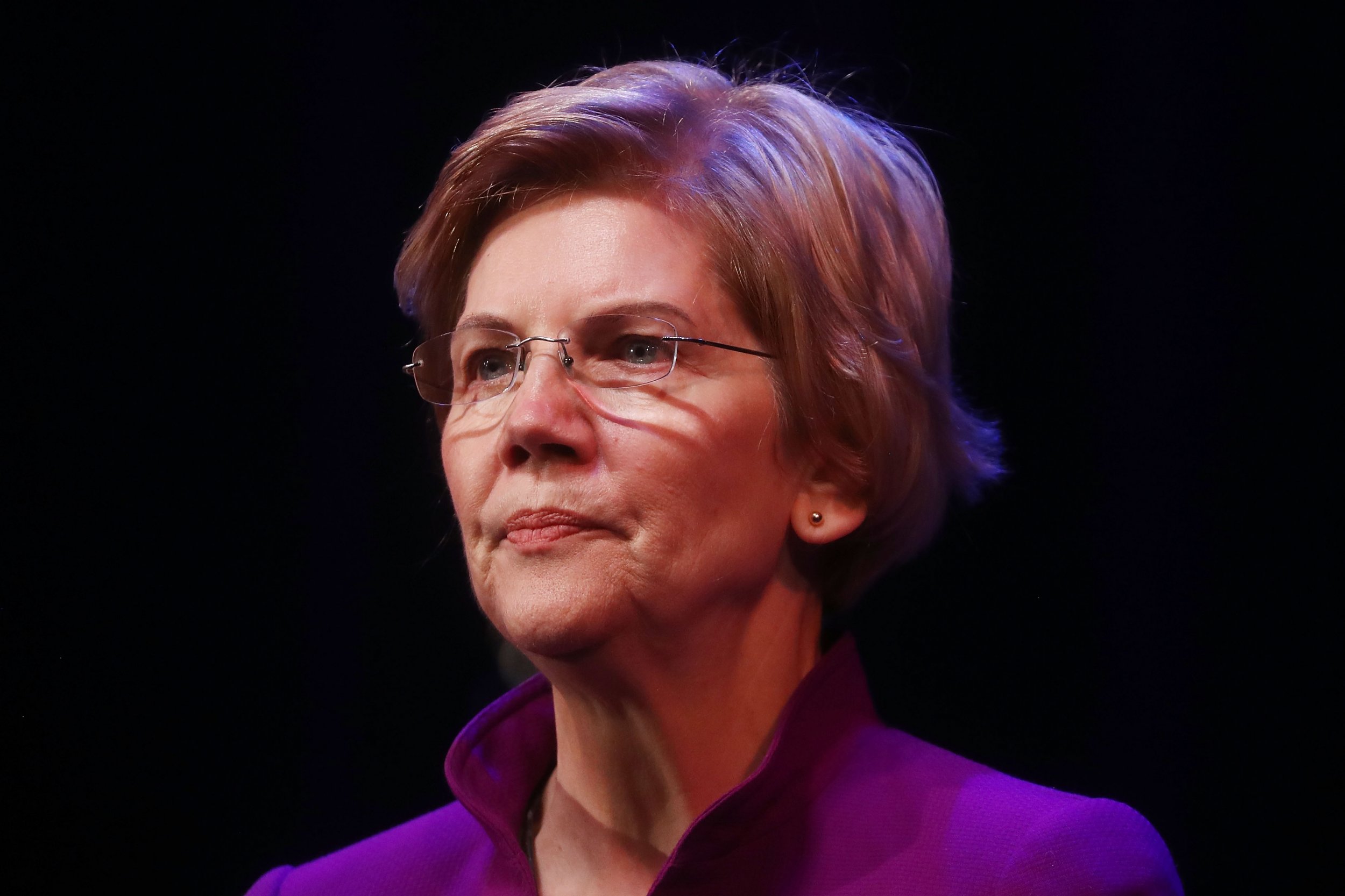 Democratic Senator Elizabeth Warren of Massachusetts has instituted a new policy for her presidential campaign: barring herself from participating in fundraisers, receptions or phone calls with wealthy donors.
Warren announced the promise in an email and a Medium post, vowing not to participate in "fancy receptions or big money fundraisers only with people who can write the big checks."
"There's another huge way in which money influences presidential campaigns. It usually goes unspoken, but I want to call it out: Candidates for public office in America spend way too much time with wealthy donors," Warren wrote in her Medium post.
"Consider this: For every time you see a presidential candidate talking with voters at a town hall, rally, or local diner, those same candidates are spending three or four or five times as long with wealthy donors — on the phone, or in conference rooms at hedge fund offices, or at fancy receptions and intimate dinners — all behind closed doors," she said.
Warren said that "even when the candidate's heart is in the right place and the donor is well-intentioned," dedicating more time to wealthy donors "creates a direct relationship between wealth and access to our political leaders."
"I believe that's wrong," she said, adding that "the amount of money you can give shouldn't determine the amount of time you get to spend with a candidate.
"So I've made a decision," Warren announced. "My presidential primary campaign will be run on the principle of equal access for anybody who joins it.
"That means no fancy receptions or big money fundraisers only with people who can write the big checks. And when I thank the people giving to my campaign, it will not be based on the size of their donation," she said.
"It means that wealthy donors won't be able to purchase better seats or one-on-one time with me at our events. And it means I won't be doing 'call time,' which is when candidates take hours to call wealthy donors to ask for their support.
"As a candidate for president, the expectation is you make hours of these calls a week and attend dozens of these exclusive events every quarter."
The Massachusetts senator's decision to exclude receptions and phone calls with wealthy donors sets her apart in an increasingly crowded race among Democrats. However, an average of polling from RealClearPolitics puts Warren behind Senators Kamala Harris and Bernie Sanders and former Vice President Joe Biden, who, unlike Harris and Sanders, has yet to announce a presidential run but continues to be in the lead in polls for the 2020 Democratic presidential nomination.
Aides for Warren told CNN that the presidential candidate had not held a single fundraiser since New Year's Eve, when she first launched her presidential exploratory committee.