Elizabeth Warren Rises, Klobuchar Fades As Biden Shortens VP Short List
The list of potential vice presidents for Democratic presidential nominee Joe Biden has reportedly been narrowed down to an unknown number of female candidates.
Among those known are Democratic Senators Kamala Harris of California and Elizabeth Warren of Massachusetts as well as Susan Rice, former national security adviser to President Barack Obama, according to the Associated Press.
Biden's campaign has also reportedly considered Democratic Representative Val Demings of Florida and Atlanta Mayor Keisha Lance Bottoms, two black women, and Latina Governor Michelle Lujan Grisham of New Mexico.
A name seemingly missing from the list is Democratic Senator Amy Klobuchar of Minnesota. Klobuchar was once considered a possible running mate, but her popularity may have waned in part because of her past role as a Hennepin County prosecutor whose tenure included the police-related deaths of over two dozen people, mostly people of color.
Also not mentioned in the shortlist is former Democratic Georgian gubernatorial candidate Stacey Abrams. Abrams had expressed interest in the vice-presidential nomination, saying she could help turn out voters of color in the November election.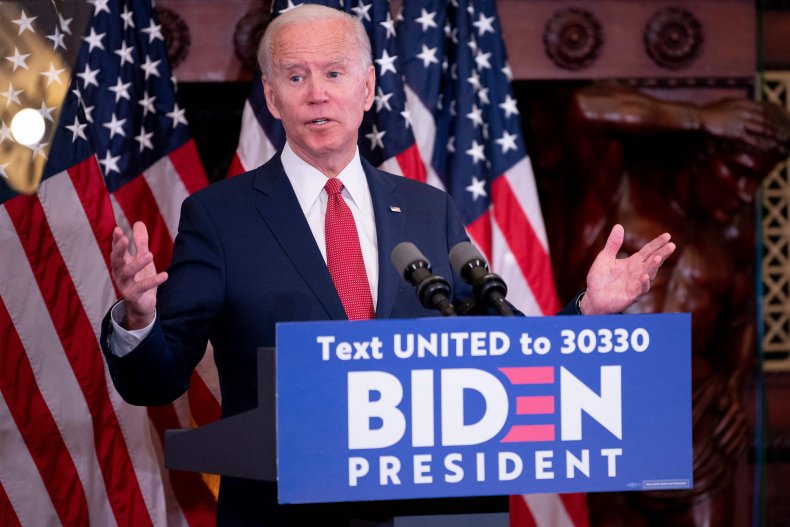 Campaign pundits have speculated that Biden might deliberately choose a black woman to excite black voters who helped him win the Democratic nomination. A black running mate would also capitalize on black support for national social justice reforms following the May 25 killing of George Floyd by a white police officer.
Harris, a black woman, would help diversify the Democratic ticket and add justice reform experience since she served California's former attorney general. Warren could potentially win over progressive voters who favored her many detailed plans for social and economic reform.
Rice's foreign policy experience and criticism of the Trump administration would potentially provide a contrast between herself, Biden and the "America First" administration headed by the current Republican president and vice president.
Biden's campaign has requested that potential vice presidential candidates submit financial records, past writings and other documentation for vetting.
The campaign has reportedly not held discussions with anyone regarding being a running mate, but the campaign plans on conducting face-to-face interviews with potential running mates several weeks from now.
Newsweek reached out to the Biden campaign for further information. This story will be updated with any response.
Biden's vice-presidential pick is widely seen as being key to improving Democratic voter enthusiasm.
A June 1 ABC/Post survey revealed that Biden trails Trump in terms of voter enthusiasm. While 87 percent of registered Republican supporters of Trump said they would "definitely" vote for him on November 3, less than 75 percent of registered Democratic supporters said the same of their candidate.