Elizabeth Warren Says She Would Accept Vice President Role if Asked by Biden
Senator Elizabeth Warren says she would accept an offer to become the running mate of former Vice President Joe Biden if asked.
Warren endorsed her former rival for the Democratic presidential nomination on Wednesday morning. During an appearance on MSNBC's The Rachel Maddow Show later that night, she revealed that she would be willing become a candidate for vice president by joining Biden's ticket.
"If he asked you to be his running mate, would you say yes?" asked Maddow.
Warren responded with a one-word answer, "Yes."
Warren also spoke at length about the COVID-19 pandemic during the interview. She said Biden would handle the health crisis well, praising him for being "steady" and "prepared," while contrasting his qualities with what she believes are those of President Donald Trump.
"Joe Biden is going to be an excellent president because he's fundamentally a good man," Warren said. "He is prepared for an emergency, he will fight for every human being and most of all, he is a person who has empathy."
"Think what this means at this moment," she continued. "Donald Trump measures everything in this crisis and before in terms of what it means to Donald Trump... that's why we're in so much trouble right now."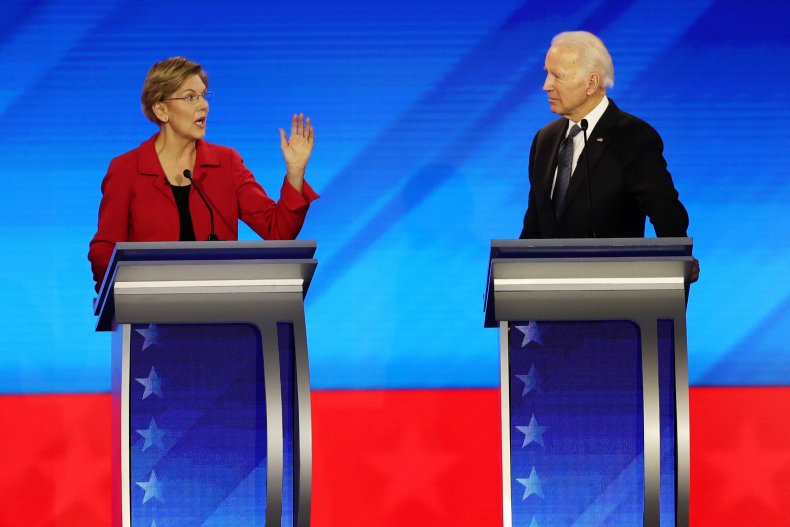 Warren was the third major Democratic figure to endorse Biden on consecutive days. Biden was also endorsed by former President Barack Obama on Tuesday and Senator Bernie Sanders on Monday.
In the early stages of the race for the Democratic nomination, Warren and Biden were often considered the two candidates most likely to prevail. They distinguished themselves with major policy differences. Biden has been viewed by some as a centrist, while Warren is usually considered a more progressive Democrat.
The pair also sometimes clashed during the campaign, with Warren accusing the former vice president of "repeating Republican talking points" on November 1 after he had spoken against her Medicare-for-All plan.
Biden came under fire after appearing to take credit for the creation Consumer Financial Protection Bureau during a debate in October, the government agency Warren first proposed and is most often credited with creating.
While Biden has given no specific hints on who his choice may be, during the last Democratic presidential debate, on March 15, he announced that his pick for vice president would be a woman.
Some observers have suggested that he could choose a candidate he previously faced in the primaries, although Sen. Kamala Harris and Sen. Amy Klobuchar have been mentioned as likely choices more frequently than Warren.
Newsweek reached out to Biden for comment but did not receive a response in time for publication.