Elizabeth Warren Stands By DNA Test Indicating Native American Heritage
Senator Elizabeth Warren's decision to unveil the results of her DNA test, which indicated she's of Native American heritage, did not go over well with many. But despite the wave of criticism, Warren stands by her actions.
During a debate in Massachusetts on Friday, Warren went up against her Republican opponent Geoff Diehl. Warren, who is seeking re-election for her second six-year term in Senate, appeared to contend with Diehl on many issues but her DNA test proved to stand out above the pack.
"The whole notion of confidence in government has really gone to a low point and so for me, what I've done is I've just tried to put it all out there," Warren, 69, said. "I am an open book."
Diehl was quick to criticize Warren by arguing how "it seems that maybe that was inappropriate to list yourself" and that she might have taken "a minority hire position away from somebody else." To this, Warren snapped back: "Nothing in my background ever made any difference in my hiring."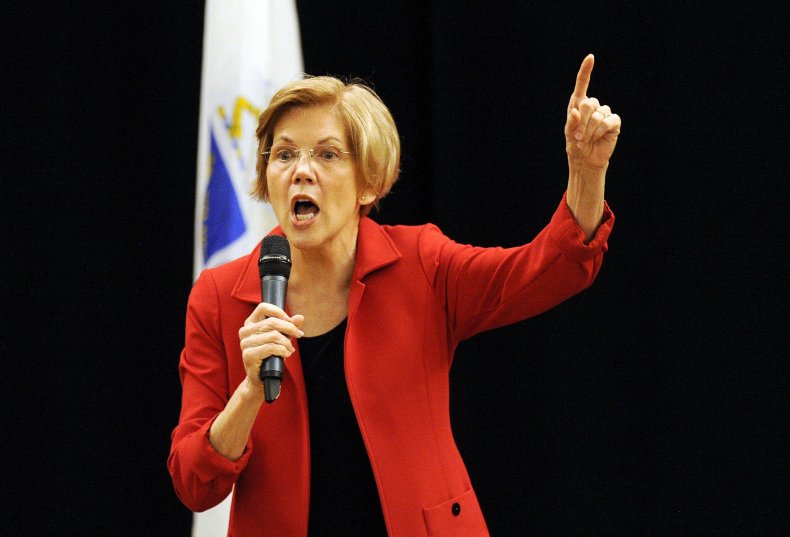 Warren aimed to share her DNA test Monday after a series of attacks from President Donald Trump on her Native American heritage. He's referred to her as "fake Pocahontas," an action she later deemed to be "a disgusting low." Trump's also argued that Warren "used the fact that she was Native American to advance her career" and how "other people who work with her know it."
"My mother was born in eastern Oklahoma," Warren said the narration of a video on her heritage. "It had been Indian territory until just a few years earlier when it had become a state. My daddy always said he fell head over heels in love with my mother the first time he saw her. But my daddy's parents, the Herrings, were bitterly opposed to their marrying because my mother's family, the Reeds, was part Native American. This sort of discrimination was common at the time."
Warren continued, "When my mama was 19 and my daddy was 20, they eloped. And together they built a family—my three older brothers and me."
Warren's DNA test received criticism from Native American groups, including from the Cherokee Nation. On Monday, the Cherokee Nation's secretary of state Chuck Hoskin Jr. suggested Warren's use of "a DNA test to lay claim to any connection to the Cherokee Nation or any tribal nation, even vaguely, is inappropriate and wrong."
Trump also took the opportunity to speak out against Warren on her tests as well. "Pocahontas (the bad version), sometimes referred to as Elizabeth Warren, is getting slammed," Trump tweeted Tuesday. "She took a bogus DNA test and it showed that she may be 1/1024, far less than the average American. Now Cherokee Nation denies her, 'DNA test is useless.' Even they don't want her. Phony!"
Trump continued in another tweet, "Now that her claims of being of Indian heritage have turned out to be a scam and a lie, Elizabeth Warren should apologize for perpetrating this fraud against the American Public. Harvard called her 'a person of color' (amazing con), and would not have taken her otherwise!"
Warren is widely seen as a potential candidate for the 2020 presidential election. She last mentioned her interest in the possibility of running against Trump in September.
"It's time for women to go to Washington and fix our broken government and that includes a woman at the top," Warren said during a town hall in Holyoke, Massachusetts. "So here's what I promise, after November 6 I will take a hard look at running for president."