On Shaky Ground With Native American Community, Elizabeth Warren Supports Reparations for Indigenous People
After facing immense backlash for identifying as Native American, Senator Elizabeth Warren is now suggesting that indigenous Americans should be "part of the conservation" about possible reparations.
Warren said on Friday evening that Native Americans, not just African-Americans, should have a seat at the table when lawmakers talk reparations. Reparations have been a topic on the campaign trail, with many 2020 candidates backing the idea for African-Americans as a way to address the legacy of slavery.
"America has an ugly history of racism," Warren said after giving addressing Democrats at an annual state dinner in New Hampshire, according to The Boston Globe. "We need to confront it head-on. And we need to talk about the right way to address it and make change."
Warren later expanded on her ideas for Native American reparations in a statement, writing that "tribal national have unique interests, priorities and histories, and should not be treated monolithically."
"I fully support the federal government doing far more to live up to its existing trust and treaty responsibilities and that includes a robust discussion about historical injustices against Native people," she added. "Tribal nations have a government-to-government relationship with the federal government, and they deserve a seat at the table in all decisions that will affect the well-being of their people and their communities."
Warren, who was one of the first candidates to announce her plans to run for president in 2020, has been on thin ice with the Native American community since taking a DNA test to prove her indigenous roots in 2018.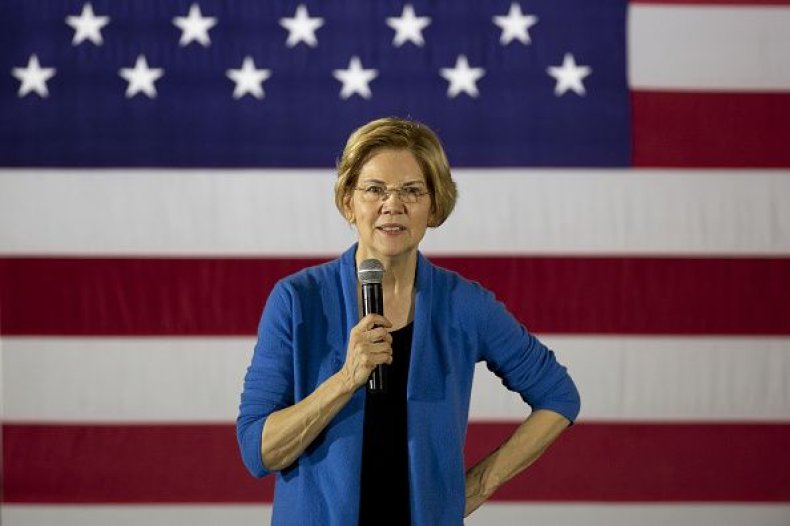 The DNA test came after Warren was mocked several times by President Donald Trump, who has taken to calling the senator "Pocahontas." She has also been fielding questions for years about why she listed herself as Native American in staff directories during her time as a college professor.
But the results showed that Warren's Native American ancestry dated back six to 10 generations, sparking widespread criticism. Cherokee Nation Secretary of State Chuck Hoskin Jr. said at the time that Warren was "undermining tribal interests with her continued claims of tribal heritage.
Trump also immediately jumped on the attacks, tweeting that Warren's test was a "scam."
The scandal continued when The Washington Post reported earlier this month that Warren wrote that she was Native American on a registration form for the Texas state bar in 1986.
Warren initially refused to apologize for her claims of Native American identity, but amid her 2020 presidential run decided to make amends with the community. According to Cherokee Nation, the senator apologized to the tribe in early February and "reaffirmed that she is not a Cherokee Nation citizen or a citizen of any tribal nation."