Elizabeth Warren Town Hall: How to Watch Live Stream, Time for CNN 2020 Campaign Event
Democratic Senator Elizabeth Warren, who announced her 2020 presidential bid last month, will take the stage at a CNN Town Hall at Jackson State University in Jackson, Mississippi, 9 p.m. ET Monday.
"Tonight our grassroots movement has a chance to tell our story and talk about the big ideas we're fighting for," Warren tweeted earlier on Monday. "Grab a friend to watch and let's do this together."
The free event went from open to the public to invite-only through a sign-up form. CNN confirmed it is closed to other media.
"Elizabeth knows that to create real change — to rebuild the middle class and save our democracy — we need to dream big and fight hard," Warren's Facebook page for the event states. "That's why she's in this fight: to have a real conversation about how to level the playing field for working families, and who is best to lead that fight."
The event page states that millions of Americans will have the chance to meet Warren and get to know her life story and "mission to help everyone prosper."
"She'll explain some of her powerful ideas to achieve this mission in that special way that only Elizabeth can explain — live from Jackson," it states.
The town hall, to be moderated by CNN's The Lead and State of the Union host and Washington bureau chief Jake Tapper, will be airing exclusively on the network. CNN can be live streamed through services including Hulu Live TV, Sling TV, FubuTV and YouTubeTV. Subscribers can also access the CNN app.
On Saturday, Warren quote tweeted a CNN post stating that she has big political plans but is starting with a grassroots strategy "rooted in surprise cell phone calls and limitless selfies."
"This is a campaign by the people and for the people," the Massachusetts senator commented. "We're in this fight together to bring about the big, structural change our country needs."
Warren has vowed to fight wealth-powered interests and unveiled a plan to level up major tech companies including Amazon, Facebook and Google. She proposed a wealth tax plan targeting Americans with a net worth over $50 million. The senator is also pushing for a universal child care plan that would be funded partly from the wealth tax.
She said "there is an enormous amount to be gained from markets," distinguishing herself from Democratic Socialist senator and fellow presidential candidate Bernie Sanders.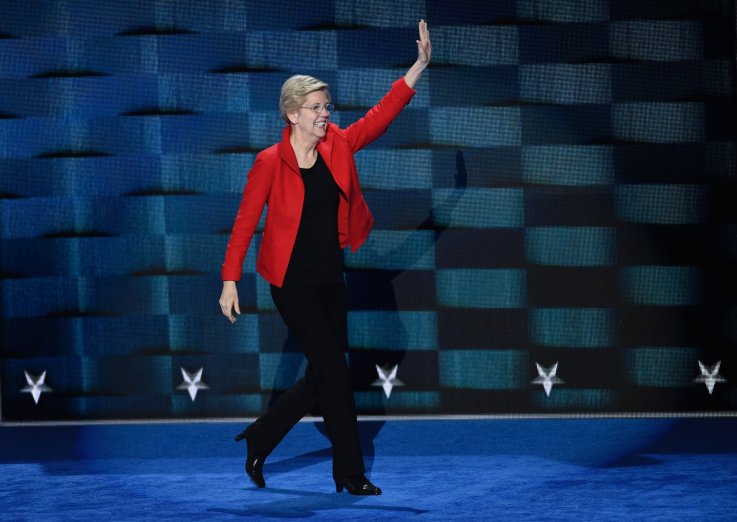 In Memphis on Sunday, Warren said her tour is focused on building connections with underserved communities.
"We need big systemic change in this country," she said.
Warren enters a crowded Democratic field with several candidates who have also been featured on CNN Town Halls, including Sanders, Senator Kamala Harris and Senator Amy Klobuchar.
Elizabeth Warren Town Hall: How to Watch Live Stream, Time for CNN 2020 Campaign Event | U.S.