Elizabeth Warren Demands Washington Lobbyists Reveal Whether Trump Was Involved in Saudi Arabia Projects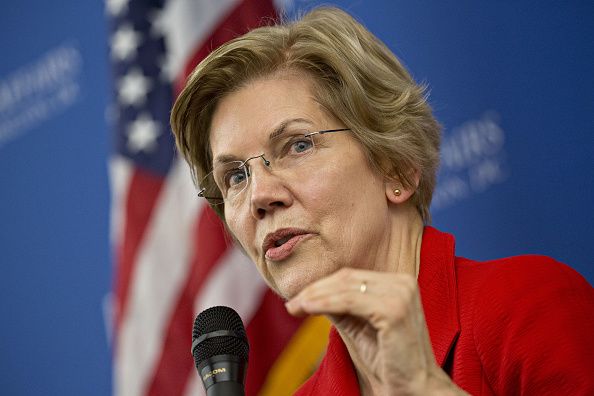 Democratic Senator Elizabeth Warren sent a letter to 18 Washington, D.C., lobbying companies on Wednesday, calling on them to reveal their ties to Saudi Arabia. The letter also called for information on whether the Trump administration was involved in any of the Saudi projects.
"This ongoing status as a representative of Saudi government interests raises questions about whether your firm prioritizes profit margins over basic human rights, and whether it is ethically and morally defensible for American lobbyists to be providing services to a repressive foreign regime that does not share America's values," Warren wrote to the 18 companies.
The letter from Warren was directed to Brownstein Hyatt Farber Schreck, MSLGroup Americas, Hohlt Group Global LLC, Hogan Lovells U.S. LLP, Fleishman-Hillard, Hill and Knowlton Strategies, Just Consulting LLC, Portland PR, Southfive Strategies LLC, SAPRAC Inc., Capitol Media Group, Churchill Ripley LLC, McKeon Group, Pillsbury Winthrop Shaw Pittman LLP, Squire Patton Boggs LLP, November Team LLC, CGCN Group and King & Spalding.
Saudi Arabia spent around $27 million on lobbying in 2017, according to some estimates. Department of Justice filings revealed that the Saudi government has spent almost $7 million on foreign agents this year.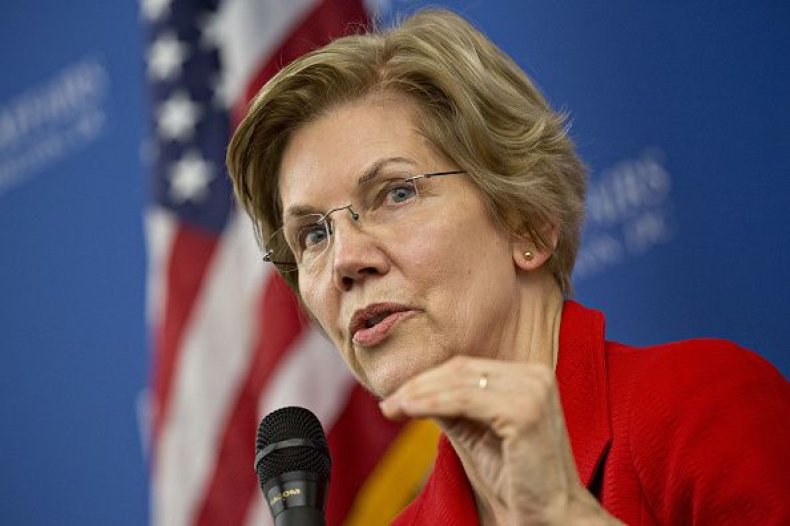 Washington lobbyists and lawmakers have come under increased scrutiny since Saudi journalist Jamal Khashoggi was killed in the Saudi consulate in Istanbul on October 2. Khashoggi was a U.S. resident and a columnist for The Washington Post who was highly critical of the Saudi regime.
CIA Director Gina Haspel has privately briefed members of Congress on the killing, and several congressmen immediately concluded that Saudi Crown Prince Mohammed bin Salman was responsible for directing the killing. Senator Bob Corker, a Republican and the head of the Senate Foreign Affairs Committee, said that the crown prince would be convicted of murder in 30 minutes if he were made to stand trial.
With this in mind, some lawmakers have been calling for the U.S. to halt its arms sales to Saudi Arabia and withdraw U.S. support for the Saudi-led war in Yemen.
On Wednesday, senators including Lindsey Graham, Marco Rubio and Dianne Feinstein introduced a nonbinding resolution saying that Salman is responsible for Khashoggi's killing as well as the ongoing humanitarian disaster in Yemen. It calls on Trump to hold the crown prince responsible.
Last week, senators voted 63-37 to move forward a resolution that would end U.S. military support for the war in Yemen. At least five of the Republican senators who voted against the resolution had received funding from lobbyists working for Saudi Arabia.
Senators will vote on the resolution again sometime in the coming weeks.
Meanwhile, Democratic Senator Bob Menendez and Republican Senator Todd Young introduced another bill last month that would suspend weapons sales to Saudi Arabia and place sanctions on individuals believed to be linked to Khashoggi's death. That bill has not yet left committee, however.
Throughout all this, Trump has been almost alone in insisting that the relationship with Saudi Arabia is too important to lose. In an effort to understand why Trump is unwilling to hold the crown prince accountable for the brutal killing of a journalist, many are calling on both Trump and his son-in-law, Jared Kushner, to reveal whether they have personal financial ties to Saudi Arabia.
Warren, meanwhile, wrote an additional letter to the five lobbying companies that have reportedly canceled their contracts with Saudi Arabia in the wake of the Khashoggi killing. They are BGR, the Glover Park Group, the Harbour Group, the Gladstone Place Partners LLC and Gibson, Dunn & Crutcher LLP.
"If the reports are accurate, the decision to terminate lobbying services for the Saudi government is a positive step toward reducing the corrosive influence of foreign governments and other special interests on our democracy," Warren wrote to the companies.
Warren is widely believed to be planning to run as the Democratic nominee for president in 2020 and has already started speaking publicly about U.S. foreign policy.
"It's clear that the Pentagon is captured by the so-called 'Big Five' defense contractors—and taxpayers are picking up the bill," Warren said on November 29 during her first major foreign policy speech.
"If you're skeptical that this a problem, consider this: The president of the United States has refused to halt arms sales to Saudi Arabia in part because he is more interested in appeasing U.S. defense contractors than holding the Saudis accountable for the killing of a Washington Post journalist or for the thousands of Yemeni civilians killed by those weapons," she said.