Where Is Elize Matsunaga Today—Is She Still in Prison?
Elize Matsunaga: Once Upon a Crime is streaming on Netflix now. The four-part series delves deep into the notorious murder which shook Brazil and the entire world in 2012.
The documentary features the first-ever public interview from convicted killer Elize Matsunaga.
On May 19, 2012, Elize Matsunaga shot and dismembered her multi-millionaire husband, Marco Matsunaga.
One week later, his body parts were uncovered by locals at different spots along the side of the road in Cotia, 20 miles outside of São Paulo.
Throughout Elize Matsunaga: Once Upon a Crime, Elize Matsunaga discusses what happened that evening when she pulled the trigger on her husband.
Just as she told the courts, Elize Matsunaga admitted she killed her husband after they argued at dinner on May 19.
She alleged after Marcos Matsunaga collected their pizza (which has been captured on CCTV), the pair had an argument over his infidelity which resulted in Marcos verbally and physically assaulting her.
Matsunaga also stated Marcos had threatened to take full custody of their daughter if they ended their relationship. She then reached for one of the several guns in their home and shot Marcos Matsunaga in the head.
Speaking in the Netflix documentary, Elize Matsunaga recalls: "I still don't know how to explain what kind of emotion made me pull that trigger."
After the body parts were found, Elize became a suspect after phone records linked her to the location of the remains.
On June 4, 2013, she was arrested for her husband's murder.
Elize Matsunaga confessed to killing her husband, with her defence team arguing Marcos Matsunaga was killed in a crime of passion and in self-defence.
On the other hand, the prosecution argued the killing was premeditated.
She stood trial in May 2016 and on December 5, 2016, she was sentenced to 19 years, 11 months, and 1 day in prison for the murder and destruction and concealment of a corpse after confessing to the crime.
Is Elize Matsunaga Still In Prison?
Yes, Elize Matsunaga is still in prison today. She is currently serving her sentence at the Tremembé Women's Penitentiary in São Paulo.
Unfortunately for Elize Matsunaga, she has not yet been reunited with her daughter, who remains in the care of her grandparents.
In December 2016, Elize Matsunaga was sentenced to 19 years and 11 months in prison for the killing of Marcos Matsunaga and concealing his body.
Her sentence was recalculated to 18 years and nine months, due to Elize Matsunaga's time in prison and her work carried out in the penitentiary.
In 2019, The Fifth Panel of the Superior Court of Justice (STJ) reduced Matsunaga's punishment by two years and six months to 16 years and three months for confessing to the crime.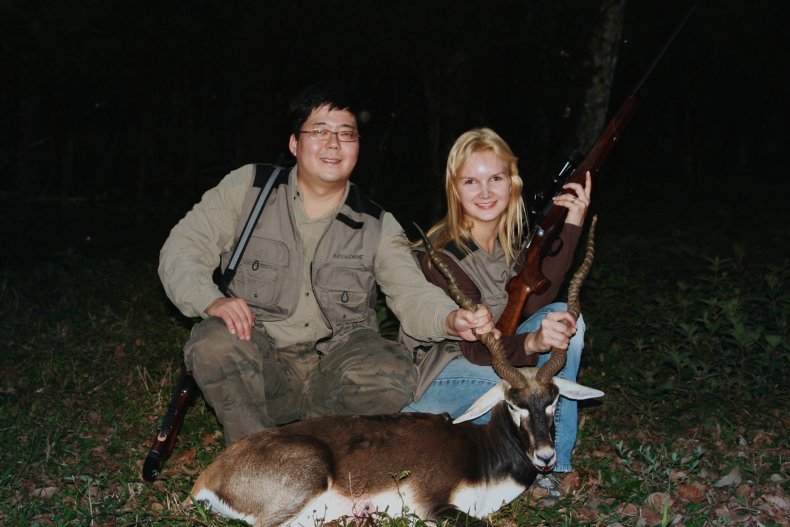 She is now due for release in 2035. It's believed she'll be in her 50s at the time of her release.
When Elize Matsuanga: Once Upon a Crime was being filmed in 2019, Matsunaga had been furloughed for good behaviour. During her temporary release from prison, she decided to share her side of the story with filmmaker Eliza Capai.
Throughout the documentary, Elize Matsunaga reflects on her childhood, her relationship and marriage to Marcos Matsunaga, and the murder trial itself.
Capai, the director of the new documentary, said she felt a "great responsibility" to explore the shocking case in more detail.
He continued: "Not only for Marcos' family and friends who suffered with this tragedy, but also for Elize's family, people who knew nothing about it, but who also suffer the consequences until this day."
Elize Matsunaga: Once Upon a Crime is streaming on Netflix now.