Elle King Reconciled With Father Rob Schneider After Battle With Substance Abuse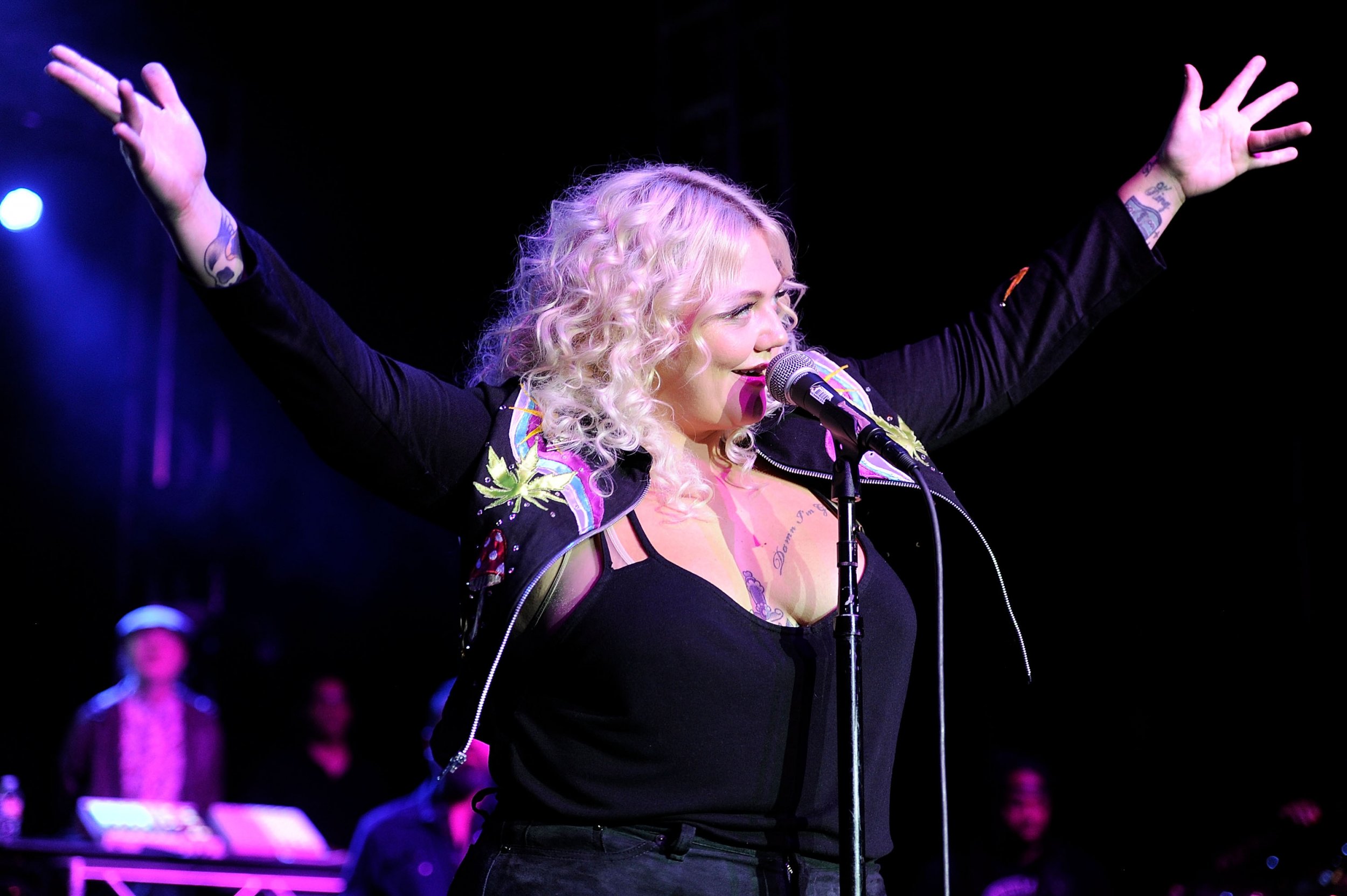 Elle King fostered a relationship with her famous father, Rob Schneider, after the singer battled substance abuse and Post Traumatic Stress Disorder following her 2017 divorce. King explained her relationship with Schneider was not as close as she had wished as she grew up, she told People.
"Now the relationship I have with my father is what I always wanted," she said, though the relationship wasn't always easy. "My whole childhood, my dad was a workaholic."
King said the reason the father-daughter duo reconciled their relationship was because of his young daughters, both under the age of six. "We both have grown up a lot. And you realize what's important," she says. "Him having children—I wanted my sisters to have good memories of me from their childhood when they grew. Family really is so important. So through that, me just kind of showing up and trying to be good for them, really made it easy because there were no bad motives. When it's about the kids, the bulls*** kind of goes away. I love him."
In 2016, King married Andrew Ferguson in a secret ceremony. No one, including King's parents, knew the pair were married until they publically split in 2017 following domestic abuse charges against Ferguson, which were later dropped. King announced the secret marriage at the same time as their split, all via Instagram post.
King claimed she had been spiraling out of control before the marriage, three weeks after they met at a bar. After the split, she turned to substance abuse to ease her PTSD. "I was partying so hard to numb emotions that I couldn't handle at the time. I realized it was just prolonging the inevitable of dealing with them. And what you have to do, unfortunately, is just feel them and that sucks," she told People. "I thought that by doing drugs it would buy me time to feeling better. And when that wasn't working, I just realized I was in this other cycle and that I was creating it myself. And I realized I needed to cut all the darkness out of my life."
Since, King has gotten help, which she credits for saving her life. "I think that reaching out [for help] saved my life. I don't wanna think of any other outcome that could have happened," she said. "I feel like the more I talk about it, maybe it could reach somebody — reach somebody that feels alone."