Elle Macpherson Claims to Have 'Aborigine' Eyes in Now-Deleted Video
Elle Macpherson has sparked controversy—and questions—after claiming to have "Aborigine" ancestry during a beauty tutorial for Vogue.
The Australian supermodel, 57, appeared in a video on the fashion bible's website, offering tips and discussing how she maintains her famous looks.
When the conversation turned to her facial features, Macpherson said, per the Sydney Morning Herald: "My eyes are almost black, that's the Aborigine in me. Being seven generations Australian they don't reflect light the same way blue eyes do."
According to the Herald, publicists at Macpherson's beauty brand, WelleCo, did not respond when asked to clarify if she was claiming Indigenous ancestry and whether she regretted using the term "Aborigine"—which is generally perceived as insensitive.
However, the newspaper reported that the comment was removed from the Vogue video after the WelleCo representatives were contacted.
Macpherson's sister, Mimi Macpherson, is quoted as telling the Herald over the phone: "We are not Indigenous nor have we traced our ancestry."
Newsweek has contacted representatives for Elle Macpherson and Vogue for comment.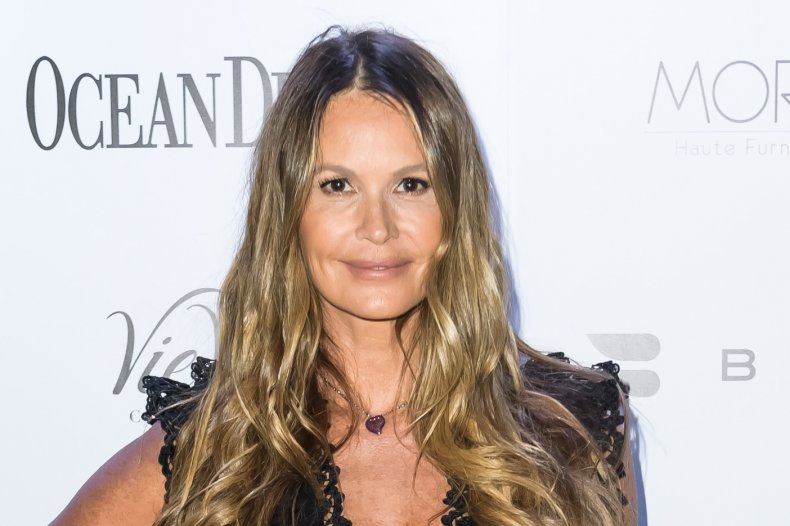 Macpherson's comment was criticized by Celeste Liddle, an Indigenous feminist writer based in Melbourne who posted a photo of one of her eyes on Twitter with the comment: "Just posting a picture of my Aboriginal eye because according to Elle MacPherson, it's a thing."
In a follow-up tweet, Liddle added: "PS Yes Elle, why indeed I do have three rows of eyelashes. Nice of you to ask. It's to keep the desert dust out. You f***head."
Responding to the post, one of Liddle's followers commented: "Sorry Celeste, your eyes are reflecting light, so you're clearly not Aboriginal. Elle's Guide to Aboriginal Physiognomy says so."
Another Twitter user shared a snapshot of her green eyes, writing: "Hey Elle Macpherson here's a picture of my Aboriginal eyes that I just rolled at you..."
An article published on Amnesty International's website in 2015 explains "why saying 'Aborigine' isn't OK."
The article reads, in part: "'Aborigine' is generally perceived as insensitive, because it has racist connotations from Australia's colonial past, and lumps people with diverse backgrounds into a single group.
"You're more likely to make friends by saying 'Aboriginal person', 'Aboriginal' or 'Torres Strait Islander.' If you can, try using the person's clan or tribe name.
"And if you are talking about both Aboriginal and Torres Strait Islander people, it's best to say either 'Indigenous Australians' or 'Indigenous people.'
"Without a capital 'a', 'aboriginal' can refer to an Indigenous person from anywhere in the world. The word means 'original inhabitant' in Latin."