Ellen DeGeneres Compared Quarantine to Being in Jail and People Are Not Happy
Ellen DeGeneres made even some of her most devout fans angry on Tuesday after making a joke that compared COVID-19 quarantine to jail. The comedian hosted The Ellen DeGeneres Show from her home for the first time due to social distancing regulations, and the joke—which, again, was delivered from DeGeneres' upscale home—didn't land.
"[Being in quarantine] is like being in jail," the host said. "It's mostly because I've been wearing the same clothes for 10 days and everyone here is gay."
Fans immediately slammed the comedian for comparing her lavish lifestyle to a prison sentence. It comes at a time when many people are also reminding their friends and family that being able to quarantine in the safety of one's own home is a privilege, not devastation.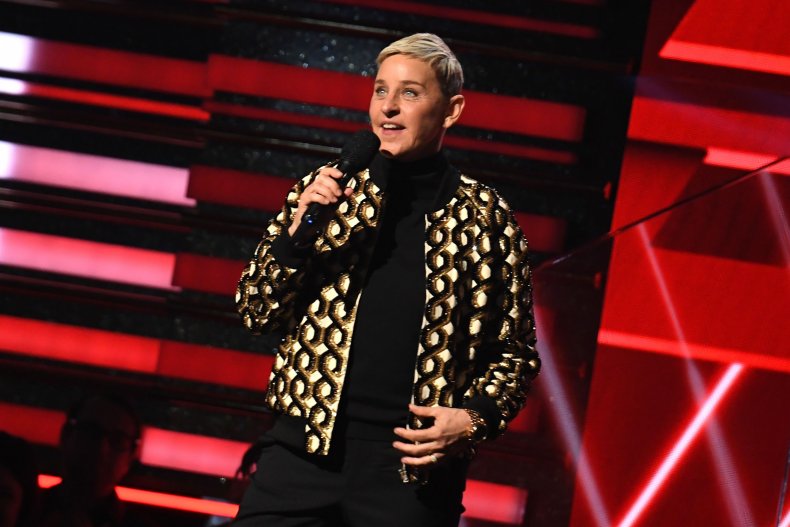 COVID-19 continues to spread throughout America and other countries, though Wuhan, China, where the virus spread first, has officially reopened. One giant concern in America is the probability of a prison pandemic, which could see COVID sweep through aggressively due to tight confines and a lack of resources. Because of this, some prison systems have already turned to freeing inmates.
Twitter hounded DeGeneres for the comment. It even led to some researching DeGeneres' home and financial background to compare both to a small, state-funded jail cell.
Others used DeGeneres' statement to ask for quarantine measures to end, or simply claimed the joke was funny.
So far, DeGeneres hasn't commented on the backlash or issued an apology. Of course, this isn't the first time she's drawn the ire of the internet. In 2019, DeGeneres came under fire for her friendship with former President George W. Bush, after the two were spotted at a Dallas Cowboys' football game together.
She responded in a monologue on her show. "They thought, 'Why is a gay Hollywood liberal sitting next to a conservative Republican president?'" she shared. " A lot of people were mad. And they did what people do when they're mad... they tweet."
When it comes to the current coronavirus crisis, DeGeneres also isn't the only celebrity to be criticized for making tasteless comments. Don't forget that Vanessa Hudgens shrugged off the idea of quarantining—and the fact that many lives are at stake.
"Even if everybody gets it, like yeah, people are going to die, which is terrible... but inevitable?" she said via an Instagram Live video in March.
She later apologized for the insensitive remark. First, she claimed it was "taken out of context," and later issued a longer apology. "This has been a huge wake-up call about the significance my words have, now more than ever," she wrote.