Ellen DeGeneres Loses Thousands of Twitter Followers Amid Toxic Show Claims
Ellen DeGeneres is the subject of an intense media circus right now, as the talk show host faces backlash over toxic workplace claims—and it appears that her Twitter following is also suffering as a result.
According to stats by social media tracker, Social Blade, DeGeneres' account, @TheEllenShow is down by more than 18,000 followers this month.
The 62-year-old presenter still remains one of the most followed people on the social media site, with a staggering 79.9 million followers to her name. That makes her the ninth most followed person on Twitter, according to Social Blade.
In 2014, DeGeneres' famous Oscar-selfie tweet broke records for the most retweeted tweet ever, at the time.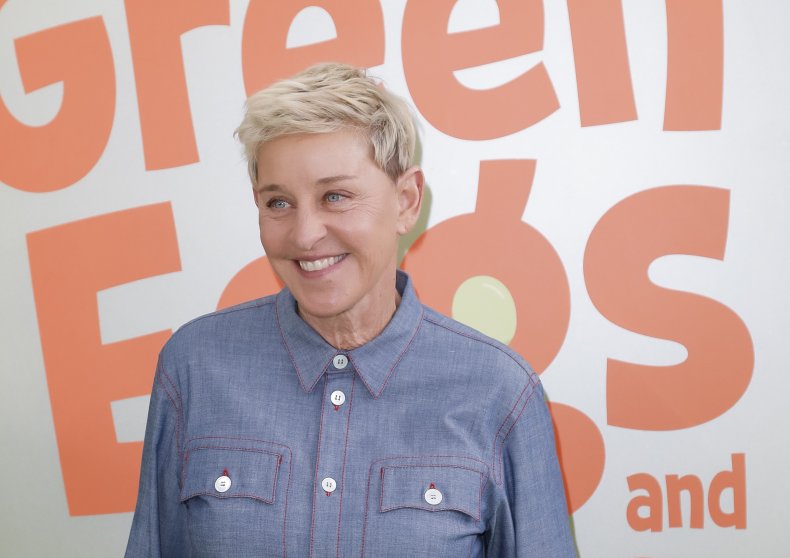 DeGeneres' loss in Twitter followers comes as her wife Portia de Rossi has spoken out to defend the presenter in the midst of the backlash.
Taking to Instagram Monday night, the Arrested Development star, 47 shared a photo of a slogan reading: "I stand by Ellen," and "Be kind to one and other." The latter is the phrase DeGeneres uses to close her show.
De Rossi included a number of hashtags in her caption, which read: "To all our fans....we see you. Thank you for your support. #stopbotattacks #IStandWithEllenDeGeneres #IStandByEllen
‪#IstandByEllenDeGeneres ‬#ellendegeneres #ellen #theellenshow #ellenshow #bekindtooneanother."
Despite everything, DeGeneres' followers over on Instagram continue to rise.
Social Blade finds that DeGeneres' Instagram account has been increasing by over a million followers per month on average. She currently has a whopping 92.1 million followers on the platform and her last post from five days ago garnered more than 545,000 likes.
Another celebrity who has sprung to DeGeneres' defense is singer Katy Perry, who tweeted that she "only ever had positive takeaways" with the host.
The "Teenage Dream" singer wrote Tuesday morning: "1/2 I know I can't speak for anyone else's experience besides my own but I want to acknowledge that I have only ever had positive takeaways from my time with Ellen & on the
@theellenshow. I think we all have witnessed the light & continual fight for equality that she has brought to the world through her platform for decades. Sending you love & a hug, friend @TheEllenShow."
There have been widespread calls to #ReplaceEllen on her namesake show this week, with British presenter James Corden rumored to be in the running.
However, this rumor has not generally been received well with others suggesting other suitable replacements like Laverne Cox, Wanda Sykes, and Ali Wong.