Ellen Degeneres Named 'People's Choice' Favorite Humanitarian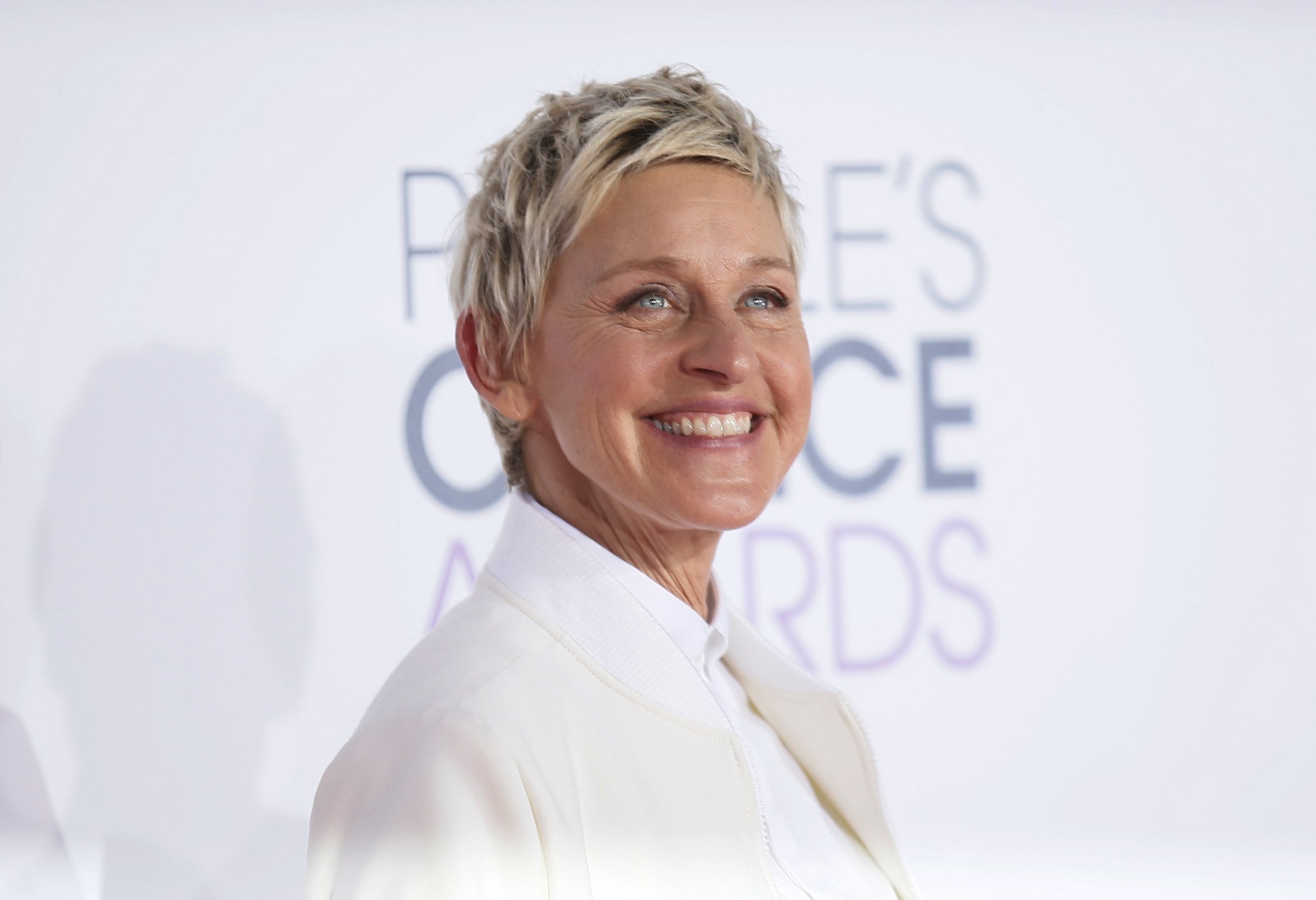 Ellen Degeneres will be presented Wednesday with the prize for "favorite humanitarian" at the People's Choice Awards 2016. The comedian, actress, writer, producer and host has chosen St. Jude Children's Research Hospital as the beneficiary of the $200,000 donation associated with the prize.
"I am so honored to be receiving the People's Choice Humanitarian Award," DeGeneres said in a statement. "I think it sums me up perfectly as I am both a human and an itarian."
Walgreens, which presents the annual donation, will also contribute an additional $1 for every CoverGirl, Pantene, Crest and Oral-B 3DWhite product purchased at its online and physical stores, including at Duane Reade locations (which are owned by Walgreens but retain their previous branding).
The People's Choice Awards has been an annual event since 1975, and has since grown from 14 categories to more than 40 in music, television and film. It's "the only major awards show where real people—not industry insiders—determine the nominees and winners," according to the People's Choice website.
Degeneres has received more than a dozen such awards since 1995, when she took home the prize for favorite female performer in a new TV series. She has also won several for favorite funny female star, favorite talk show host and, in each of the last four years, for favorite daytime TV host.
Sandra Bullock received the first-ever favorite humanitarian award in 2013 "for her generous philanthropic efforts throughout her career, specifically her ongoing commitment to Warren Easton High School in New Orleans following the devastation of Hurricane Katrina."
The following year, the prize went to singer Jennifer Hudson "in recognition of her work with the Julian D. King Gift Foundation, an organization she formed in 2009 with her sister, Julia Hudson, in honor of their nephew, Julian King," said a People's Choice press release announcing the news. The most recent humanitarian award recipient was Ben Affleck, for his work with the Eastern Congo Initiative, which he founded in 2010.
The fourth annual award does not mark Degeneres's first collaboration with or contribution to St. Jude, whose "mission is to find cures for children with cancer and other life-threatening diseases through research and treatment." Degeneres has often shown her support for St. Jude, whether in tweets, songs or donations. She was one of several celebrities—including Jennifer Aniston, Betty White, Michael Jordan, Robin Williams and Jon Hamm—who participated in a 2012 video set to "Hey Jude," to raise awareness for the hospital.
A couple years later in March 2014, the star orchestrated a historic selfie as host of the Oscars, and the resulting tweet surpassed a previous one by President Barack Obama to break the record for most-retweeted image. It has garnered more than 3.3 million retweets to date.
Since a Samsung phone was used to snap the selfie, the electronics company decided to donate roughly as many dollars as the number of retweets the image had racked up at that point to charities of Degeneres' choice: "In honor of this epic moment and of course, the incredible response of nearly 3 million retweets, we wanted to make a donation to Ellen's charities of choice: St. Jude (Children's Research Hospital) and the Humane Society (of the United States)," the company said. "Samsung will donate $1.5 million to each charity."
This year's People's Choice Awards, to be hosted by actress and comedian Jane Lynch, will take place Wednesday at the Microsoft Theater in Los Angeles, airing on CBS at 9pm.