Ellen DeGeneres' Season 18 Premiere Apology Hits the Wrong Note With Some Fans
After a summer rife with allegations of toxic work environment Ellen DeGeneres welcomed her audience back to Season 18 of the Ellen DeGeneres Show. A clip from her monologue posted Monday showed DeGeneres addressing all of the rumors, and apparent truths, of behind the scenes issues, and though well-intentioned, it all felt a little well, ripped from the pages of science fiction.
Instead of speaking to a real, empathetic audience like DeGeneres usually does, she spoke to an empty studio full of television screens, each one holding the pixelated face of a viewer who got to witness DeGeneres' return; one that doesn't seem entirely welcomed just yet, according to Twitter conversations.
The screens erupted in laugh-track noises and applause, encompassing the room like a normal show. Only, instead of coming from the faces of a TV audience, they came from the oversized and pixelated faces of those who were selected to be a part of Ellen's remote return to TV.
So what was left was DeGeneres speaking to an empty room with lagging, giant heads. Her apology hung in the air, until, prompted by Degeneres herself, the applause began to kick in.
In the address, she revealed she'd learned of toxic behavior behind the scenes of the talk show, and apologized to anyone who had been on the receiving end. DeGeneres said Monday and Season 18 were the start of a "new chapter." It was a statement she applauded herself.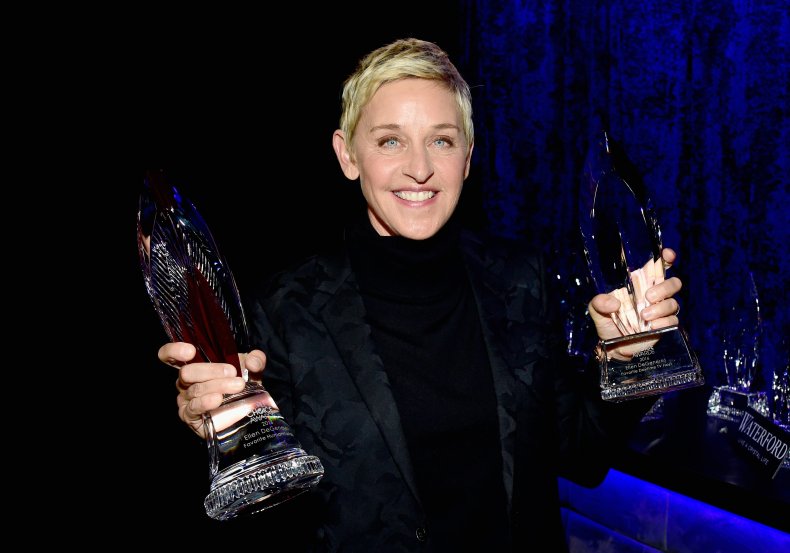 Even more interesting was DeGeneres' statement on her own alleged cruelties. Over the summer, many claims that DeGeneres was heartless to celebrities and employees alike surfaced. She didn't necessarily deny this.
"There were also articles in the press and on social media that said I am not who I appear to be on TV because I became known as the 'be kind' lady. And here's how that happened," she started, referring to her famous sign-off. She explained the origin of the statement before diving into how unrealistic it is for someone to be kind at all times.
"The truth is, I am that person that you see on TV. I am also a lot of other things," DeGeneres explained. "Sometimes I get sad. I get mad. I get anxious. I get frustrated. I get impatient. And I am working on all of that. I am a work in progress. And I am especially working on the impatience thing because--and it's not going well because it's not happening fast enough."
Every person has a right to experience the range of emotions that accompany the human experience. But online conversations seemed to feel DeGeneres' monologue was phony. Some fans praised DeGeneres' return on social media, while others complained she responded only to boost her reputation.
She ended the monologue by shouting out the 270 employees at The Ellen DeGeneres Show. "All I want is for every single one of them to be happy, and to be proud to work here."
After DeGeneres pointed to the horrible nature of the world in 2020, from COVID to wildfires to racism, she vowed to attempt the "best season ever."
The digital screens shifted to view each larger-than-life audience member and their applause to the empty room, DeGeneres' monologue, and herself in a white blazer spotlighted for the world to see.