Who's Replacing Ellen DeGeneres After Her Daytime Show Ends?
The Ellen DeGeneres Show comes to an end after 19 years and over 3,000 episodes on Thursday, May 26.
Ellen's departure from her syndicated talk show leaves a vacancy in the daytime schedule. But the question of who exactly is replacing her is more complicated that it first seems.
NBC has announced who is filling her time slot this fall, and its someone who will be very familiar to fans of daytime TV. And, the Ellen team are moving on to work on a different talk show with a presenter new to daytime.
Here's who both those people are, and what they've said about being Ellen DeGeneres' replacement.
Who Is Replacing Ellen DeGeneres?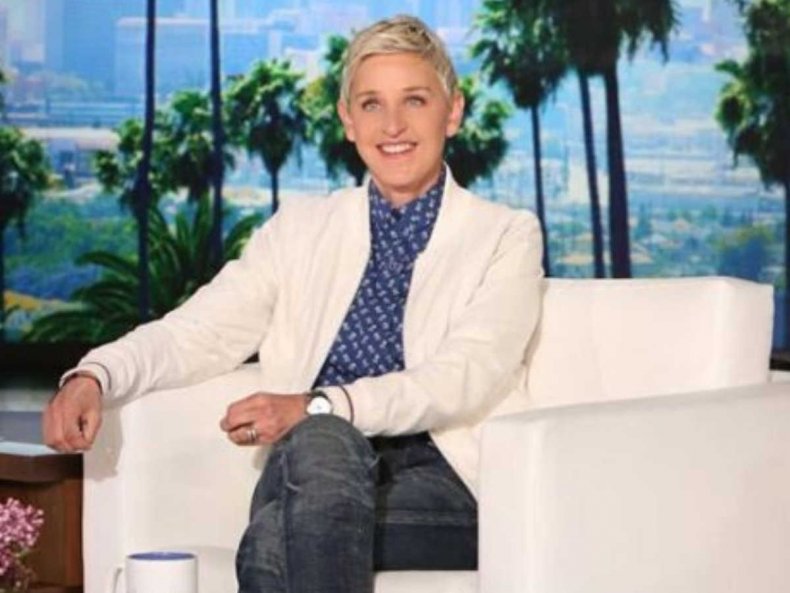 Taking over Ellen's time slot on NBC is Kelly Clarkson, the American Idol winner and ex-judge on The Voice.
Clarkson has been seen by many as a natural replacement since her show debuted in September 2019. The singer has won two consecutive Emmys for Outstanding Entertainment Talk Show Host for the show—an award that DeGeneres has never been nominated for.
By December 2020, The Kelly Clarkson Show's ratings matched those of Ellen, and by January 2021 Clarkson managed to beat DeGeneres in the ratings.
In a New York Times interview, the "Since U Been Gone" singer said of her ratings rival: "No one can take over for Ellen. It's an iconic show...I'm never going to be Whitney Houston—I'm never going to be Cyndi Lauper, Reba or Trisha or Mariah. I'm going to be me. I think that's fine. There's room for everyone at the table."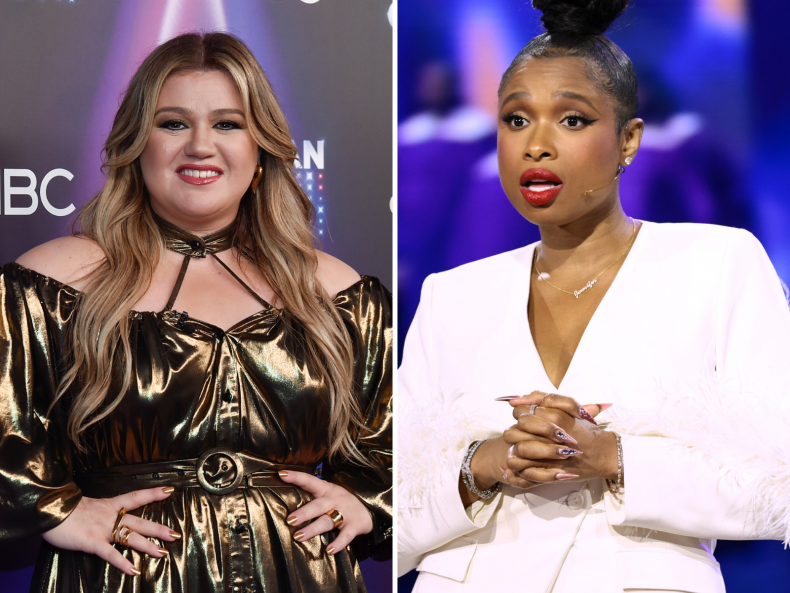 Telepictures and Warner Bros, who produce The Ellen DeGeneres Show, meanwhile, will be debuting The Jennifer Hudson Show in fall 2022.
A TV Insider piece announcing the news noted: "The singer's show is not intended to be the official Ellen replacement." However, it is made by the same company, and its test show was filmed on the Ellen stage, with the Ellen executive producers acting as showrunners.
The show is not considered a replacement mostly due to contract reasons: the show has been sold as a new show to broadcasters rather than continuing to air under the deals made for The Ellen DeGeneres Show.
"People from around the world have been a part of my journey from the beginning," the Oscar-winner said, "and I'm so ready to join their journey as we sit down and talk about the things that inspire and move us all."
Like Clarkson, Hudson is also a former Voice judge and American Idol contestant, though Hudson came seventh on her season. The "Spotlight" singer's show is set to air on Fox in the fall.
Per Variety, the Ellen producers spoke to around 30 people before settling for Hudson. The identities of most of these people are unknown, though rumors circulated at the time that Jennifer Aniston was among them.