Ellen Page Says Mike Pence is at Fault for Jussie Smollett's Attack: 'He Has Hurt LGBTQ People So Badly'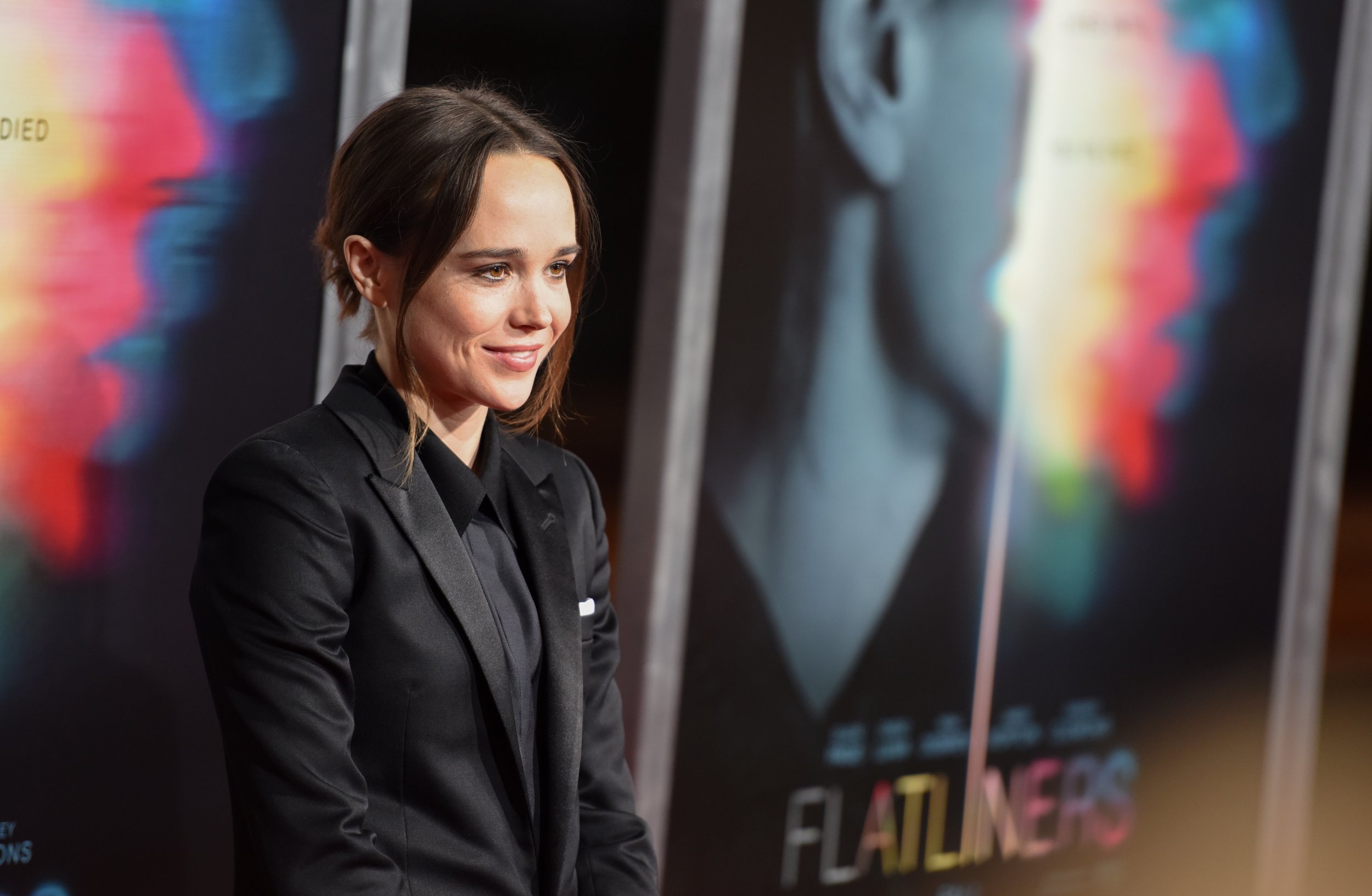 Actress Ellen Page is speaking out amid Empire star Jussie Smollett's vicious attack. As fans and celebrities alike showed support for the actor via social media, Page placed blame on Vice President Mike Pence.
Smollett, 36, was hospitalized at Chicago's Northwestern Memorial Hospital after surviving an apparent attack early Tuesday. The actor, who plays Jamal Lyon on Empire, encountered two men shouting racial and homophobic slurs at him. The attackers apparently struck him in the head continuously and one even put his head in a noose before fleeing the scene.
Smollett was released from Northwestern later that day in good condition.
Page, 31, addressed the matter during an appearance on The Late Show with Stephen Colbert on Thursday. She slammed Pence's stance against LGBTQIA rights and suggested he was at fault for lashes like Smollett's occurring.
"It feels impossible not to feel this way now with the president and Vice President Mike Pence, who wishes I couldn't be married. Let's be clear. The vice president of America wishes I didn't have the love I have with my wife," she began, "He wanted to ban that in Indiana. He believes in conversion therapy. He has hurt LGBTQ people so badly as the governor of Indiana, and I think what we need to know and I hope my show Gaycation did this in terms of connecting the dots to Jussie Smollett, I don't know him personally, I send all my love, connect the dots."
Page continued, "This is what happens. If you are in a position of power and you hate people and you want to cause suffering to them, you go through the trouble, you spend your career trying to cause suffering, what do you think is going to happen? Kids are going to be abused, and they're going to kill themselves, and people are going to be beaten on the street.... This needs to f***ing stop."
The Chicago Police Department released pictures from surveillance video footage on Wednesday that showed Smollett's suspected attackers. The photos didn't depict the assault, but the two men could be seen from behind as they walked along a sidewalk. Police are investigating the situation further.
Smollett opened up about that attack on Friday. In a statement issued to Essence, he confirmed he was doing well and thanked everyone who supported him during the stressing time.
"Let me start by saying that I'm OK," Smollett said. "My body is strong but my soul is stronger. More importantly, I want to say thank you. The outpouring of love and support from my village has meant more than I will ever be able to truly put into words."
"I am working with authorities and have been 100 percent factual and consistent on every level. Despite my frustrations and deep concern with certain inaccuracies and misrepresentations that have been spread, I still believe that justice will be served," he added.