Pao vs. Perkins: Gender Discrimination Lawsuit Has Women in Tech Talking, Quietly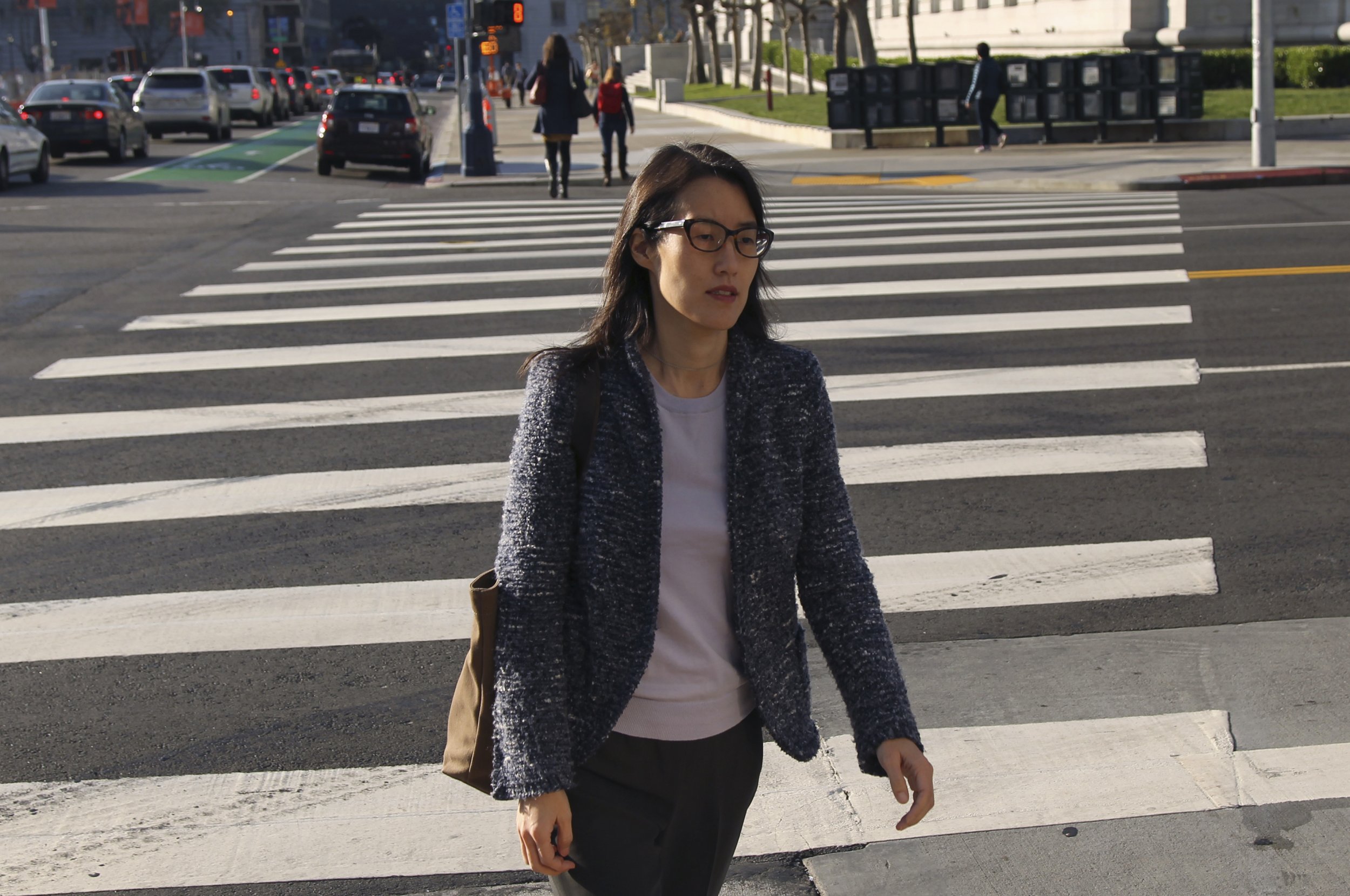 The excitement generated by Ellen Pao v. Kleiner Perkins can be measured by the number of women in tech following the gender discrimination suit on Twitter and other social media—and the number of women who will not speak about it on the record. On the weekend of March 11, about 500 women gathered in Half Moon Bay for the eighth annual Women's Private Equity Summit, "the must-attend event for senior-level women in private equity and venture capital." They were all talking about the trial of Pao—who claims she was passed over and marginalized at the VC firm and sexually harassed—but not to the press. And not all of them were on her side.
"There were about 500 people and 20 men," said one attendee about the event, anonymously of course. "We all joked it was the mirror image of the venture capital world." While riveted by the salacious details—Pao claims that she was given an "inappropriate" book of poetry by a male colleague (Leonard Cohen's Book of Longing) and that she "succumbed" to the advances of another partner "on two or three occasions"—few were feeling good about the trial unfolding at the San Francisco Civic Center Courthouse. "Most women who have anything to do with VC are worried about what's happening," says this woman, a part of the venture industry for many years. "They see it as a no-win situation. Neither result will be good."
Most agree that Pao's is not the perfect case. While the idea that she was passed over for promotions and other opportunities at Kleiner Perkins Caufield & Byers resonates with many women, and most at this event agree that assertive behavior is rewarded in men and punished in women in the insular VC world, Pao got special treatment—an office next to senior partner John Doerr and speech training so she could better command a room. And the company, one of the largest and most established VC firms (founded in 1972), is one of the few that has made an effort to hire more women, with about 20 percent female employees (compared with the 4 percent industrywide).
Part of what makes Pao's case unique is that it went to trial. Most such complaints are settled out of court (Pao, acting CEO of Reddit, is asking for $16 million in damages), and the fact that this case went public, with all its tabloid trimmings, says something about the personal enmity between the plaintiff and the defendant.
In 2005, Doerr—Kleiner's well-liked leader and a major Democratic Party player—was looking for a technical chief of staff with "an engineering degree from a prestigious university, degrees in law and business, and a background in enterprise software," according to a 2012 Fortune magazine piece about Pao. "I met everything in the spec," she said. (She studied electrical engineering at Princeton and went on to Harvard Law and later Harvard Business School.)
"Kleiner Perkins quickly became an unhappy place for Pao," said Fortune. "A year or so after joining the firm, she briefly had a relationship with a peer, Ajit Nazre. When Pao ended the relationship, she would later allege, she began to suffer retaliation in the form of being omitted from business meetings and being undermined with her portfolio companies." She also said that other women were discriminated against there and that she raised the issue with Doerr and other senior partners (something Doerr and others deny).
Part of the beef against Pao is that she was not a sister who helped other sisters. In cross-examination, Lynne C. Hermle of Orrick, Herrington & Sutcliffe, a lawyer with a fearsome reputation (one witness in another trial vomited after being quizzed by Hermle), asked Pao, "Did you ever recruit a woman to a Kleiner portfolio company's board?"
"I don't believe so," Pao replied.
What you won't hear in the courtroom is any mention of Pao's husband, disgraced hedge fund manager Alphonse "Buddy" Fletcher Jr., a man whose antics could practically fuel a whole season of Scandal, if not an episode or two of The Good Wife. Fletcher, once listed as one of Forbes's richest African-Americans, met Pao at the Aspen Crown Fellows program in 2007, a leadership seminar for exceptionally promising young professionals—another perk of her time at Kleiner Perkins (Doerr is a trustee of the Aspen Institute). The two hit it off, sharing their experiences as minorities in mostly white businesses (Pao is Chinese-American), and within four months the formerly gay Fletcher had impregnated Pao and proposed to her.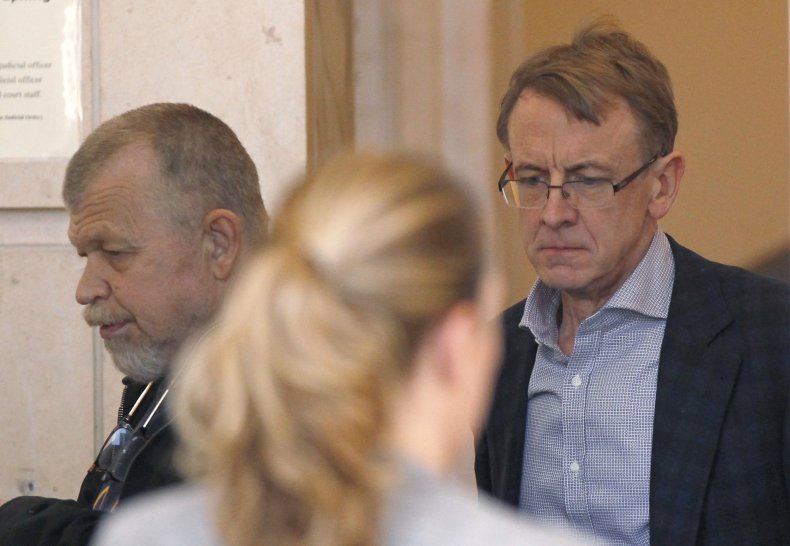 In 2010, Fletcher sued the owners of Manhattan's Dakota building, claiming their refusal to sell him another apartment (he already owned four) was due to discrimination. The Dakota countered that Fletcher's finances were sketchy and that it didn't believe he could afford another apartment. By 2012, a judge had ordered Fletcher to liquidate one of his funds, and soon he was declaring bankruptcy—followed shortly by Pao's suit against Kleiner Perkins. While the VC firm's lawyers tried to get the judge in the Pao case, Harold Kahn, to allow them to consider her husband's financial situation, Kahn ruled it wasn't relevant to the case and would "create an unseemly sideshow."
One part of that show might have been Fletcher's litigious career. He sued the financial firm Kidder Peabody after saying they stiffed him on a bonus in 1991, claiming racial discrimination. (An arbitration panel disagreed but ordered Kidder to pay Fletcher an additional $1.3 million anyway.) And he has been accused of sexual harassment at his company, which he established after leaving Kidder.
"Even those who were once close to Fletcher say they were pressured [by his abusive behavior toward employees]," according to Fortune. "Michael Meade, a college friend and Fletcher Asset Management cofounder, and [Stephen] Cass, his [Phoenix] SK club friend [from Harvard] and later an employee, both alleged sexual harassment in the mid-1990s after being fired. They claimed Fletcher had retaliated when they rejected his advances."
Which was something Pao claimed was done to her at Kleiner Perkins—thwarted suitors punished her for a different kind of nonperformance, though many of her complaints are hard to prove, slights and feints of the dog-whistle sort. As Deborah Rhode, a law professor at Stanford, told The New Yorker, "The sort of evidence you're seeing in the Ellen Pao case is very typical of what's out there in Silicon Valley. There are no smoking guns; much of it is what social scientists call micro-indignities—small incidents that viewed individually may seem trivial, but when viewed cumulatively point to a practice of insensitivity and devaluation that can get in the way of work performance."
Robin Wolaner, founder of Parenting magazine and COO of We Care Solar, says she first became aware of Pao when she read about Fletcher's suit against the Dakota. A story in The New York Times said his wife was a partner at Kleiner Perkins, a firm she knew well. "How can there be a partner I've never heard of?" she wondered and called someone she knew at the VC firm.
Pao was a junior partner, she was told, but "John Doerr called everyone 'partner.'"
Wolaner, who owned Parenting when I worked there in the late '80s), vehemently feels women are discriminated against at VC firms—and vehemently feels Pao was not. "Her case is ridiculous," she says flatly. "I hope she doesn't get a dime."
While some of the women I spoke with felt Pao's suit would help the larger narrative—that Silicon Valley has a female problem—Wolaner sees her as a problem employee whose case hurts the cause. Her experience is different in that she came to Silicon Valley (where she worked with numerous start-ups and venture capital firms) in the mid-'90s after selling Parenting to Time Inc. and found the tech side far less biased than the world she had come from. "It was more of a meritocracy than publishing was," she says.
And she says Doerr is the wrong man to be fitted for the black hat, a relative gentleman in the bromance, Titstare world of small VC firms and the mostly male startups they help finance. "I don't think he notices if you are male or female," says Wolaner. "It's all about ideas." One of the reasons his company hasn't settled, she thinks, is the principle: They did not discriminate against her—in fact, they went out of their way to help her—and gender had nothing to do with it.
"I'm not sure people are riveted," says Fran Maier, founder of Match.com and a supporter of female startups. "The media makes it sound like it's the O.J. trial. But outside of startups, who cares?"
"If she wins, it could mean sensitivity training" for companies like Kleiner, says Maier. "If she loses, is this our Stonewall? I don't think so."
In a perfect world, most women agree, there would be a sort of class-action suit in Silicon Valley—women who have been discriminated against joining forces against a common enemy. Much as the women of Newsweek did 45 years ago when they sued the magazine and demanded a seat at the table (and a higher spot on the masthead). "A lot of change comes through lawsuits," says Maier, who went on to lead TRUSTe, the Internet privacy company. And she doesn't mean cash.