Ellen Pompeo Opens Up About Behind-The-Scenes 'Grey's Anatomy' Drama
A Grey's Anatomy without Meredith Grey is hard to imagine, but in a recent interview, Ellen Pompeo revealed that some behind-the-scenes drama almost led to her quitting the show.
On Variety Studios 'Actors on Actors' series, Pompeo sat down with Taraji P. Henson and revealed that there were moments when she considered leaving Grey's Anatomy.
"There were many moments when I wanted off the [show] ... I would say the first 10 years we had serious, serious culture issues. Very bad behavior. Really toxic work environment," Pompeo said.
What kept her from quitting, the actress revealed, was personal. She told Henson that giving birth to her first child, during Season 6, was her main reason for continuing on the show.
"I had someone other than myself to think about," said Pompeo. "I thought, 'Oh my goodness, at 40 years old, where am I ever gonna get this kind of money? And I need to take care of my kid, so I'm gonna stay.'"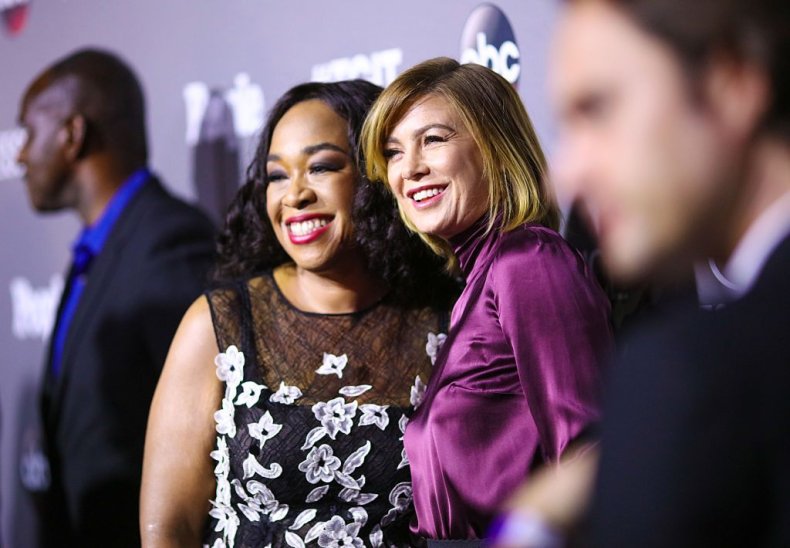 Eventually, Pompeo said her decision to stay allowed her to shape the behind-the-scenes culture of show. The star said she saw shifts really started to happen after Season 10, both in front of the camera and behind it.
"It became my goal to turn that set around and to have an experience there that I could be happy about and proud about, because we had had so much turmoil for 10 years. And so then my mission became, 'This can't be all this show was... just, you know, fantastic to the public and a disaster behind the scenes," Pompeo said.
She credited herself and Shonda Rhimes, the show's creator, to changes like rewriting the show's ending and bringing on Debbie Allen as an executive producer and director.
Pompeo also touched on how Patrick Dempsey's departure from the show, at the end of Season 11, changed her outlook on the show. The actress said that she felt that she needed to "prove to the studio and the network that I could carry the show and the show could continue" without Dempsey.
The female actresses also discussed the tribulations of getting fair pay, and how race and gender have factored into casting and compensation decisions. When Henson, who stars on Fox's drama TV series Empire, asked Pompeo if she and Dempsey were getting paid the same amount at the start of the show, Pompeo replied, "Absolutely not."
She said they became favored equally in Season 3 and added that until then, Dempsey was "being paid almost double" because of the actor's past experience in television before signing on to Grey's Anatomy.
Henson said she empathized—in Season 2 or 3, she sat showrunners down to renegotiate compensation and fight for equal pay.